Roasted Red Onions are a crispy, flavorful, and surprisingly sweet side dish. Prepared on a baking sheet in just 35 minutes!
These Caramelized onions are the perfect Healthy Side Dish Recipe. Just like Parmesan Roasted Vegetables, they are a great addition to just about any meal, and are so easy to make.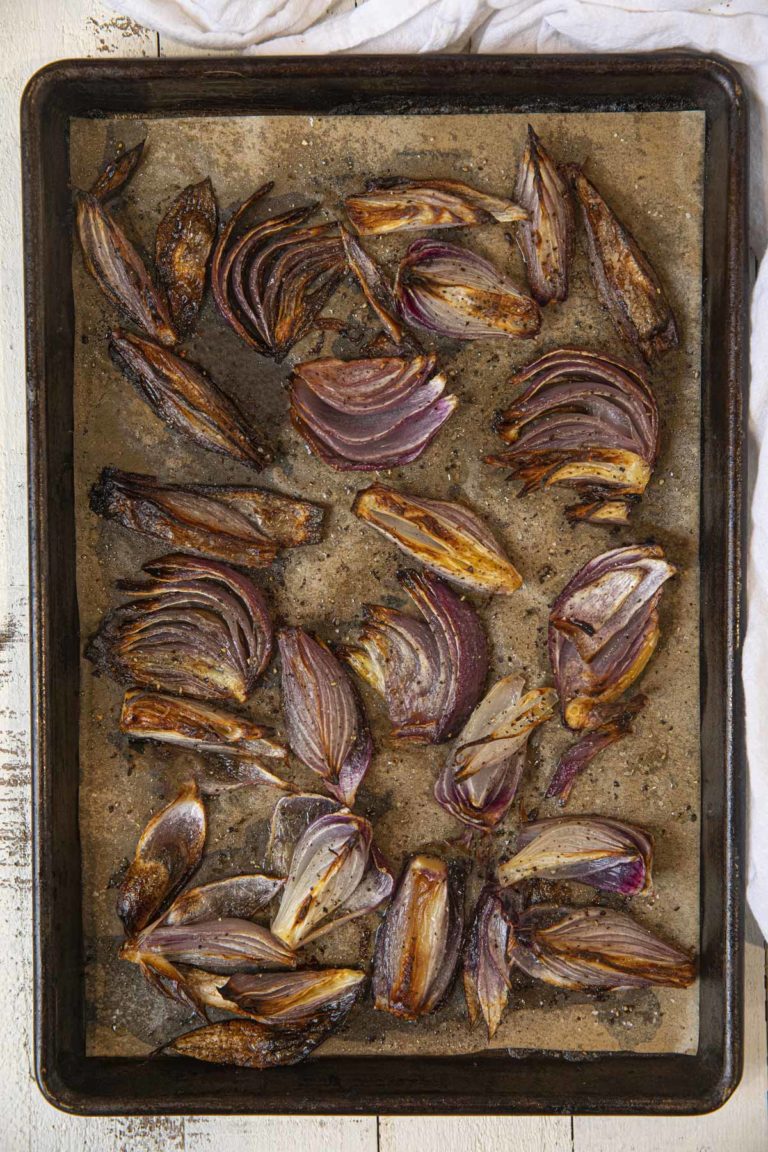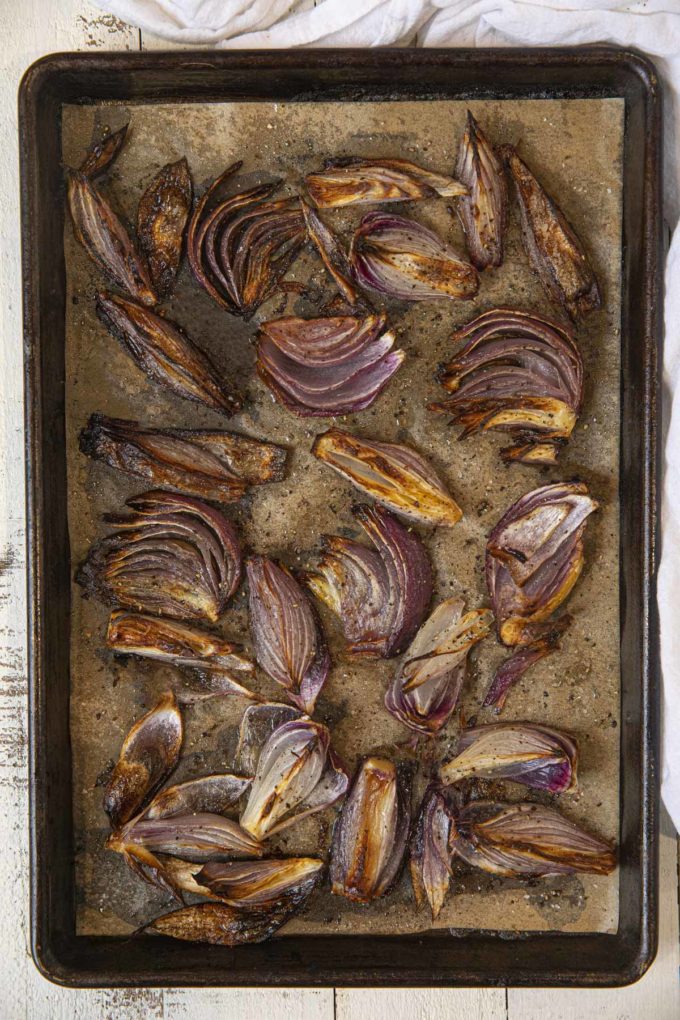 ROASTED RED ONIONS
You might not think of onions as a great dish on their own. Usually, onions are just used to flavor other recipes. But in this recipe caramelized onions are the main event. Once they are roasted red onions are mellow, creamy, and super sweet. Caramelized onions are like a vegetable candy. They're perfect as a side dish or paired with Kebabs, Burgers, sandwiches or Simple Salads.
These onions come out so sweet, you might find yourself eating them as a snack. When preparing caramelized red, the sharp onion taste is replaced with a mellow one that is much more pleasant to munch on. This onion recipe calls for red onions because their flavor comes out much better than shallots, yellow onion, or any other caramelized onion.
But despite being surprisingly sweet, it's still just a healthy vegetable recipe. Red onions are low in calories, packed with nutrients, and this recipe is completely gluten-free.
Preparing Caramelized onions couldn't be easier. It's so much more simple than sautéed or grilled onions. Instead of standing over a pan, skillet, or grill, you get to pop them in the oven until roasted. First, peel and chop off the root end of the onion. Cut the onion into somewhat thick slices. Toss the onion wedges in the olive oil, salt, and pepper. Stirring gently until coated, and place them in the bottom of the baking pan. That's all there is to the prep time. Then you just put them in the oven until cooked. The total time is just 35 minutes!
MORE HEALTHY SIDES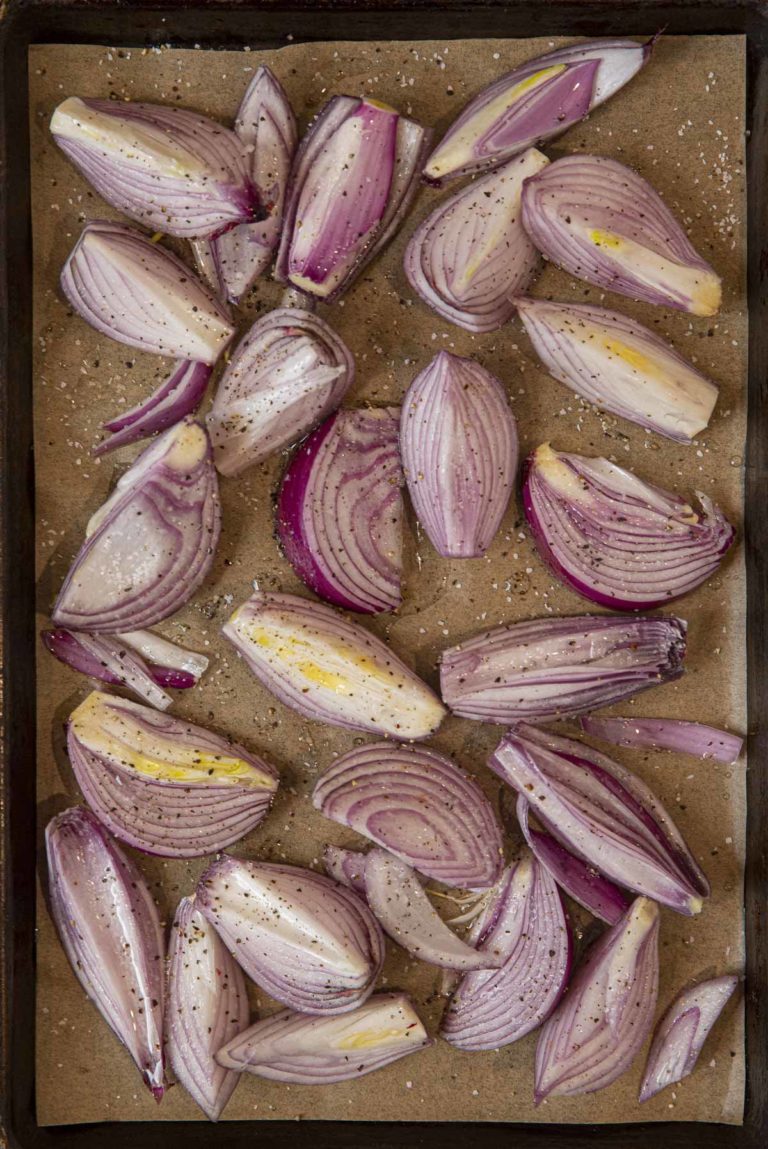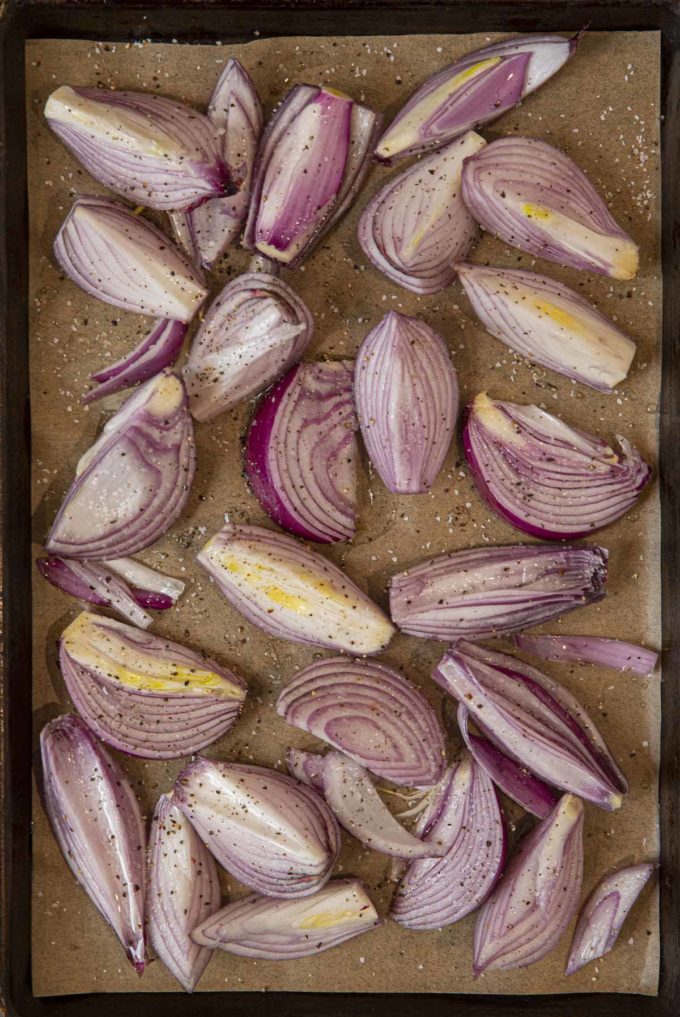 Create a free account to

Save Recipes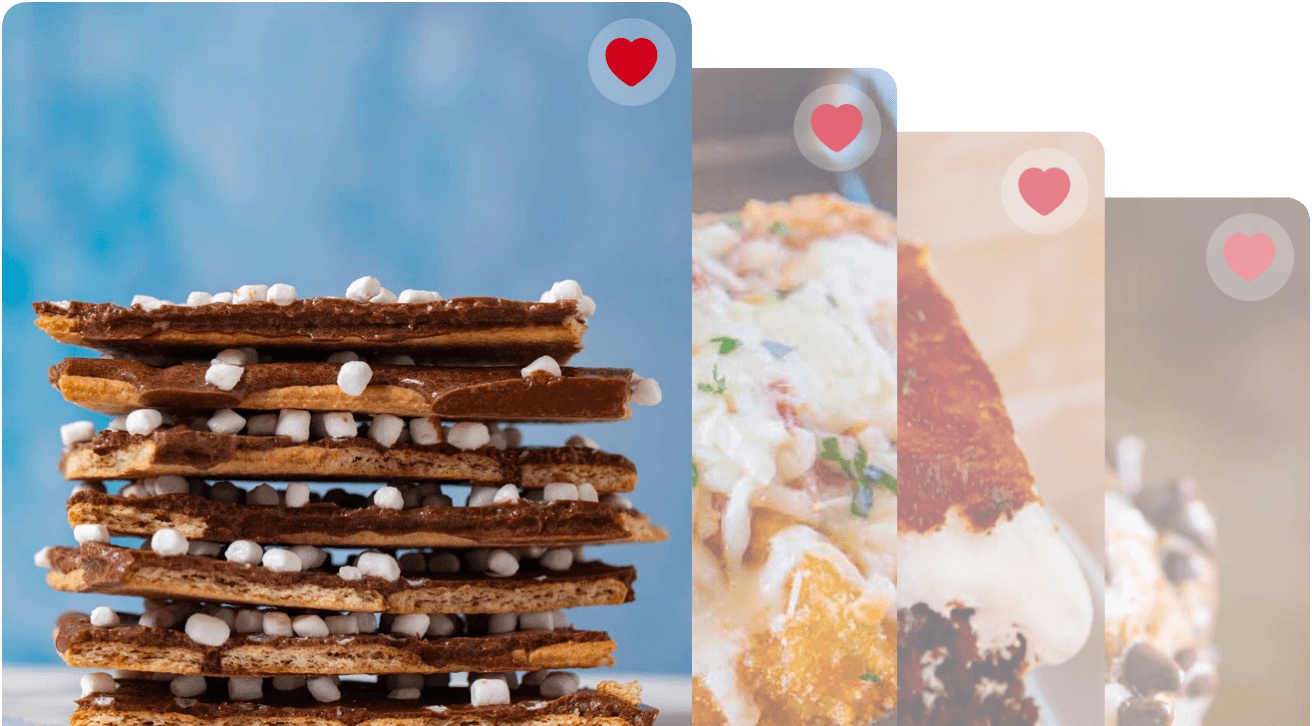 VARIATIONS ON ROASTED RED ONIONS
Vegetables: To make a whole pan of roasted vegetables with your caramelized onions just add them to the baking sheet before roasting the recipe. Some good additions are tomatoes, bell peppers, sweet potatoes, or butternut squash.
Flavor Add-ins: There are plenty of easy additions you can make to this recipe's simple flavors. Try adding some sprigs of fresh thyme, parley, or minced garlic. You can also drizzle some lemon juice over the top. For more sweetness you can even sprinkle some brown sugar on top. This will really make the caramelized side taste like candy.
Balsamic Caramelized Onions: To make caramelized onions with balsamic vinegar, keep the recipe the same apart from adding ¼ cup and 2 tablespoons vinegar. The balsamic has a sweet and tart taste that will taste wonderful in this recipe. Instead of using balsamic vinegar, you could also add red wine to the caramelized onions.
WHAT TO SERVE WITH ROASTED RED ONIONS
HOW TO STORE ROASTED RED ONIONS
Serve: To keep caramelized onions fresh, don't leave them at room temperature for more than a few hours.
Store: Roasted onions will last up to 5 days in the fridge. Store the onion slices in a plastic bag or airtight container. You can reheat the onions in the microwave or for a few minutes in the oven on low heat.
Freeze: Onions can last up to 10 months in the freezer. Let them defrost in the fridge overnight, before reheating them.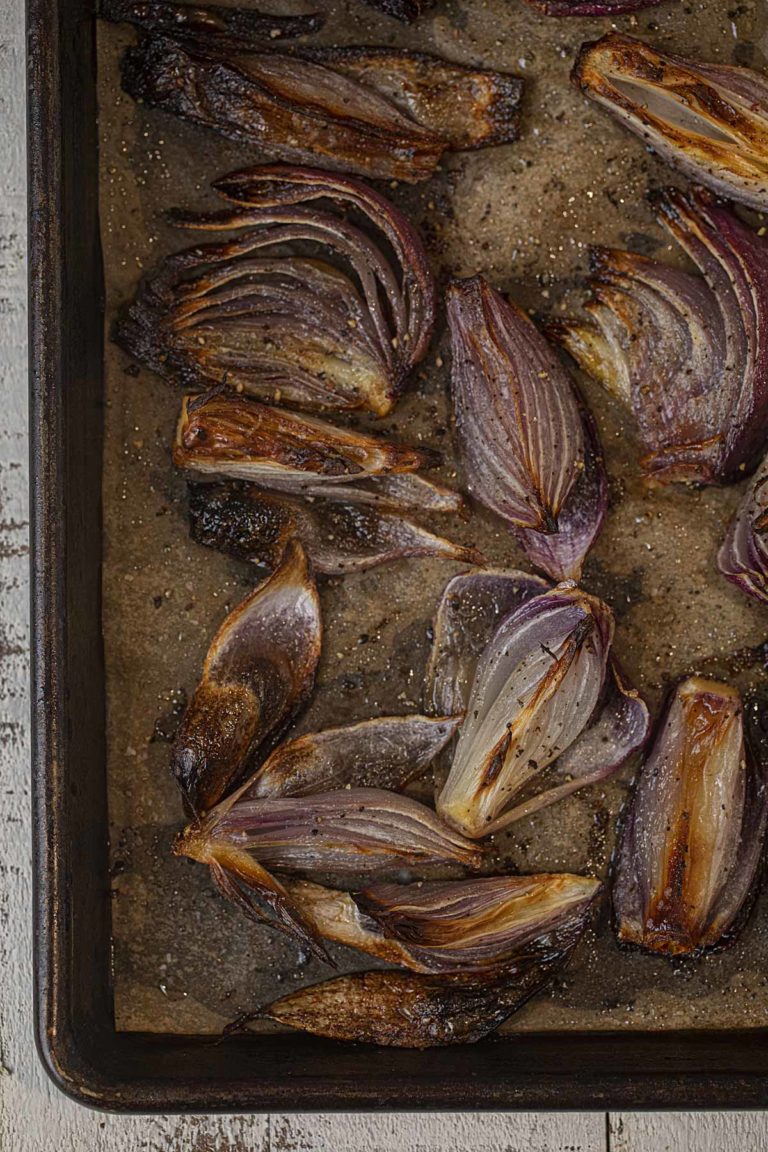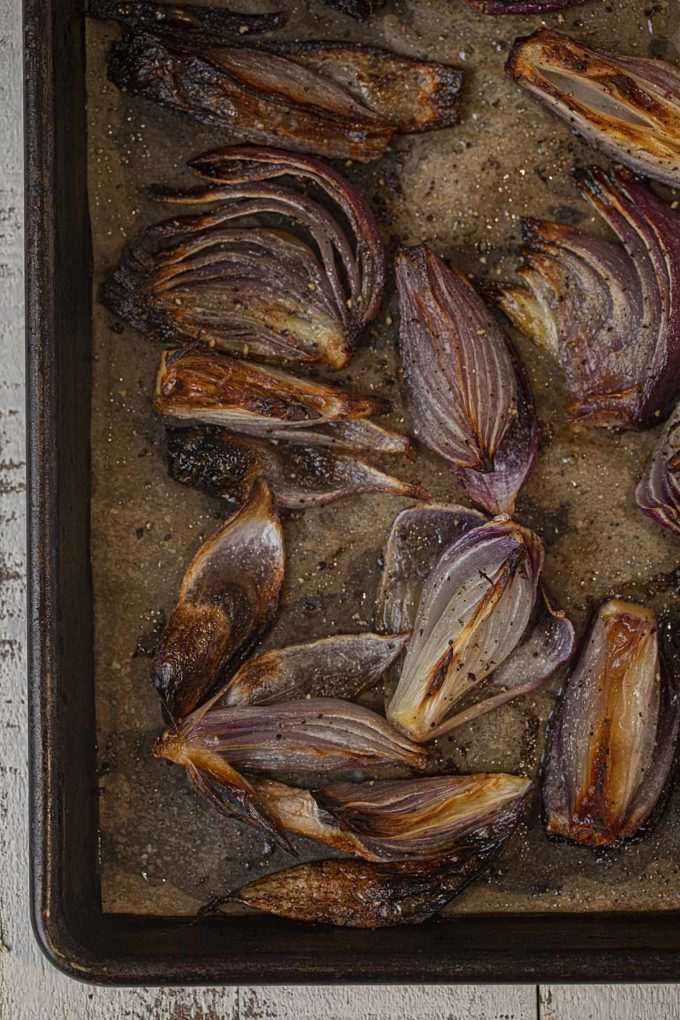 Ingredients
2

red onions

, cut into wedges

1

tablespoon

olive oil

1/2

teaspoon

kosher salt

1/4

teaspoon

coarse ground black pepper.
Instructions
Preheat oven to 375 degrees.

Gently toss red onions with oil, salt and pepper.

Place on baking sheet and roast for

30-35 minutes

until charred and caramelized.
Nutrition
Calories:
53
kcal
|
Carbohydrates:
5
g
|
Protein:
1
g
|
Fat:
4
g
|
Saturated Fat:
1
g
|
Sodium:
293
mg
|
Potassium:
80
mg
|
Fiber:
1
g
|
Sugar:
2
g
|
Vitamin C:
4
mg
|
Calcium:
13
mg
|
Iron:
1
mg