Healthy Turkey Meatballs are made in the oven for a delicious and healthy alternative to beef or pork. It's a tender and flavorful comfort food.
If you've tried Chicken Meatballs in Marinara Sauce, this Healthy Turkey Meatball recipe is another leaner alternative to classic meatballs that's just as delicious. You can prepare them with your favorite pasta sauce and zoodles for a low-calorie, low-carb Italian Weeknight Dinner.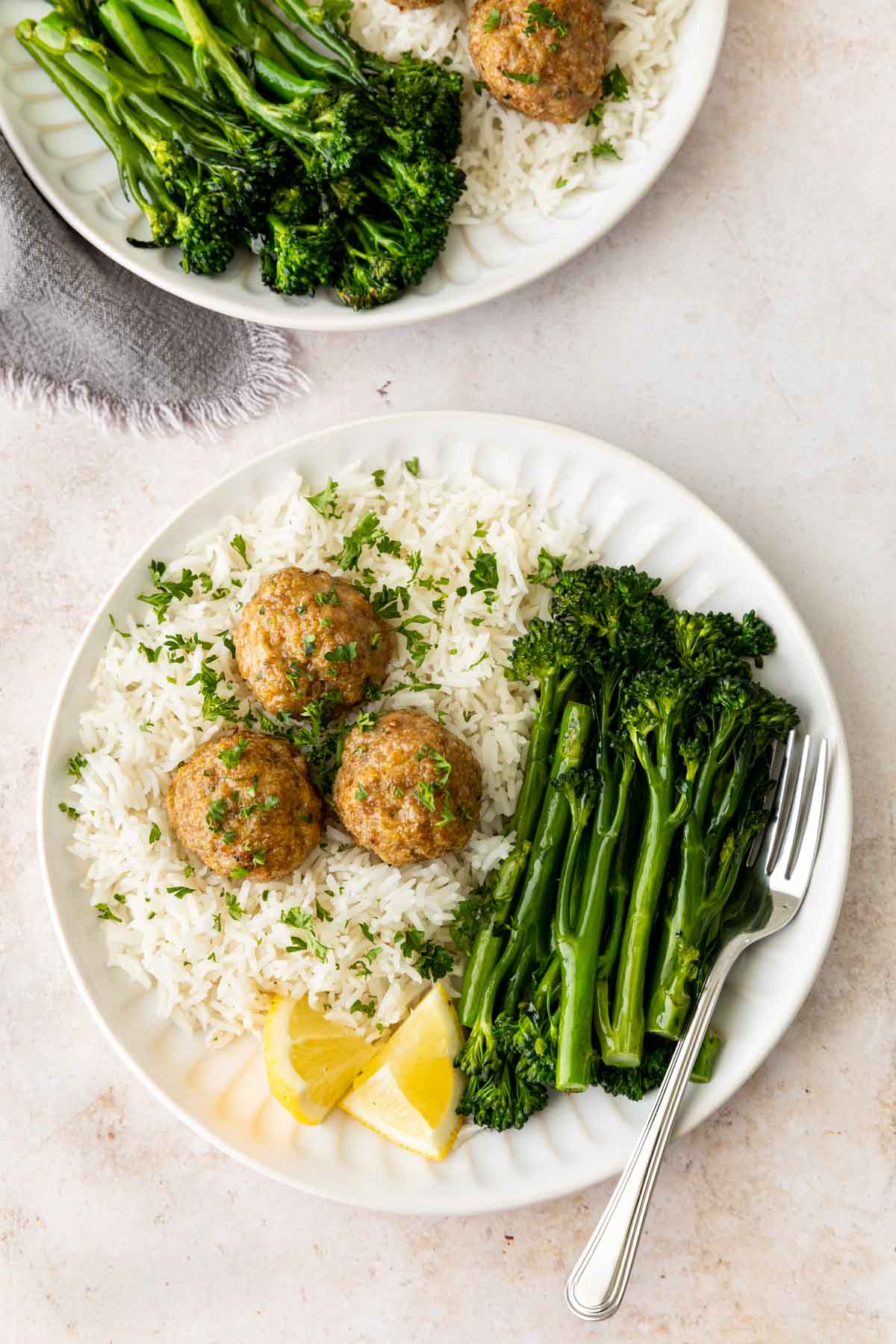 TURKEY MEATBALLS
Healthy Turkey Meatballs are the go-to protein for a perfectly healthy spaghetti dinner. Forget about heating up store-bought frozen meatballs. Using just ground turkey and some bread crumbs, you can make Healthy Turkey Meatballs that your whole family will love.
Just like, Healthier Beef Ragu or Skinny Chicken Alfredo, Healthy Turkey Meatballs are a healthier version of a classic Italian dish. Follow this easy step-by-step recipe to make a meal that's dairy-free, and low-sodium. They're made with healthy turkey, and just a few other ingredients but still pack tons of flavor. In fact, these might not only become your go-to healthy meatballs but your favorite meatballs ever. The flavorful, juicy meatballs are just as good as traditional meatball recipes and so much better for you.
Serve them up with tomato sauce over your favorite pasta dish, or make them into meatball subs for a delicious and easy lunch recipe.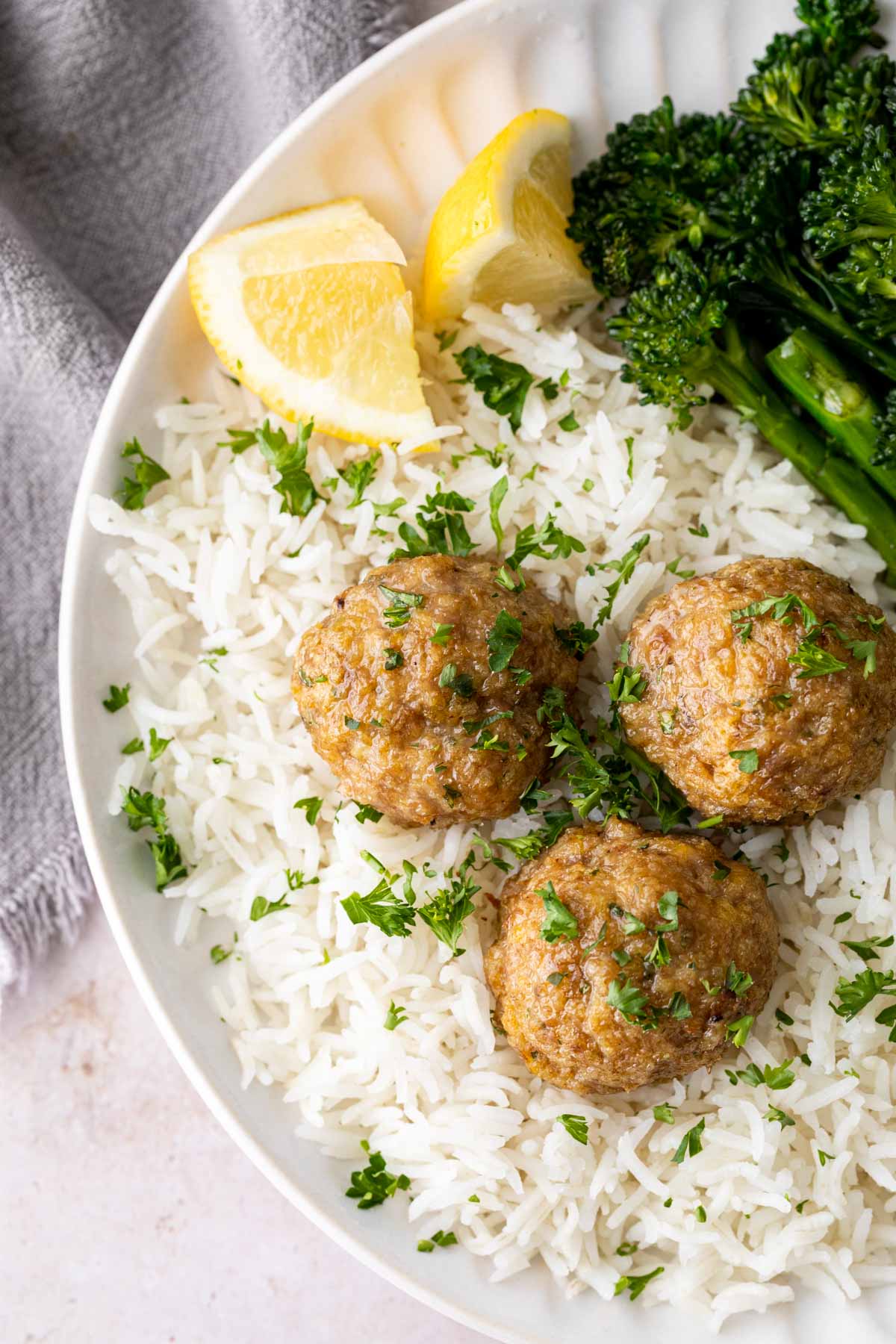 Why is turkey a healthier option?
This meatball recipe is the perfect way to make a healthy pasta dinner or meatball sub. Have you ever wondered why ground turkey is considered healthier than traditional ground beef meatballs? Well, there are several reasons.
Firstly, while most meats are high in protein turkey is also high in vitamins and potassium. Healthy Turkey Meatballs are also lower in saturated fat than traditional meatballs. To make sure your meatballs are as low in fat as possible, be sure to buy lean ground turkey at the grocery store.
Ground Turkey Meatballs are also a filling dish that's relatively low in calories, so they're better for weight loss.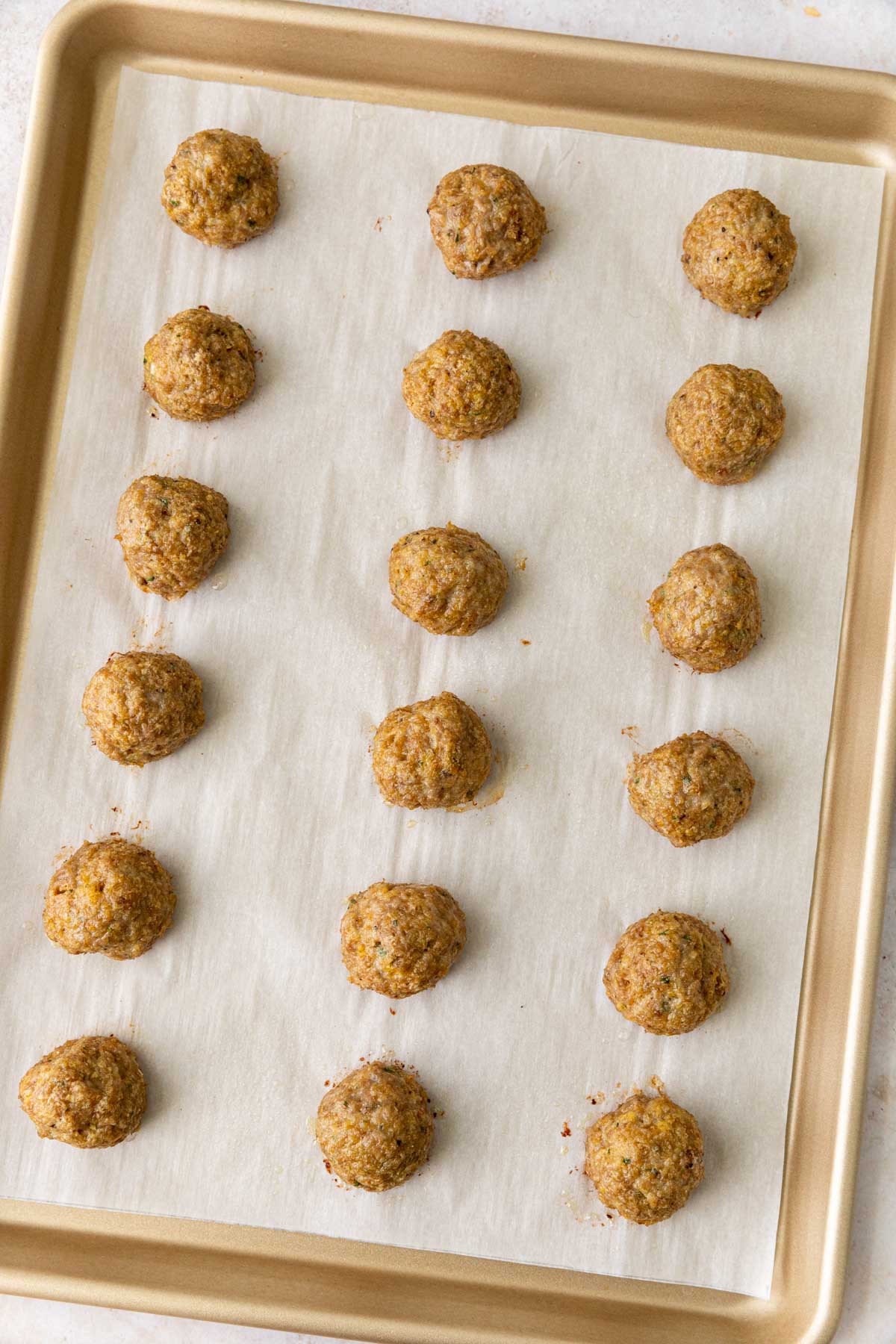 MORE TURKEY RECIPES
TIPS FOR MAKING HEALTHY TURKEY MEATBALLS
Meat mixture: Preparing homemade meatballs is surprisingly easy. Start by mixing together the ground turkey, egg, bread crumbs, extra-virgin olive oil, salt, and pepper in a large mixing bowl.
Shape: Once the ingredients are combined, form them into meatballs. You can use a cookie scoop or ice cream scoop to help you get uniform-sized meatballs.
Cooking time: Take out a rimmed baking sheet and line it with parchment paper for easy clean-up. Then place the meatballs onto the prepared baking sheet, leaving a few inches between each one. Bake for 15-20 minutes. You'll know the Healthy Turkey Meatballs are cooked when they're slightly browned on the outside. You can also check the internal temperature to make sure the turkey is at least 165 degrees. The total time to make this recipe shouldn't be more than 25 minutes!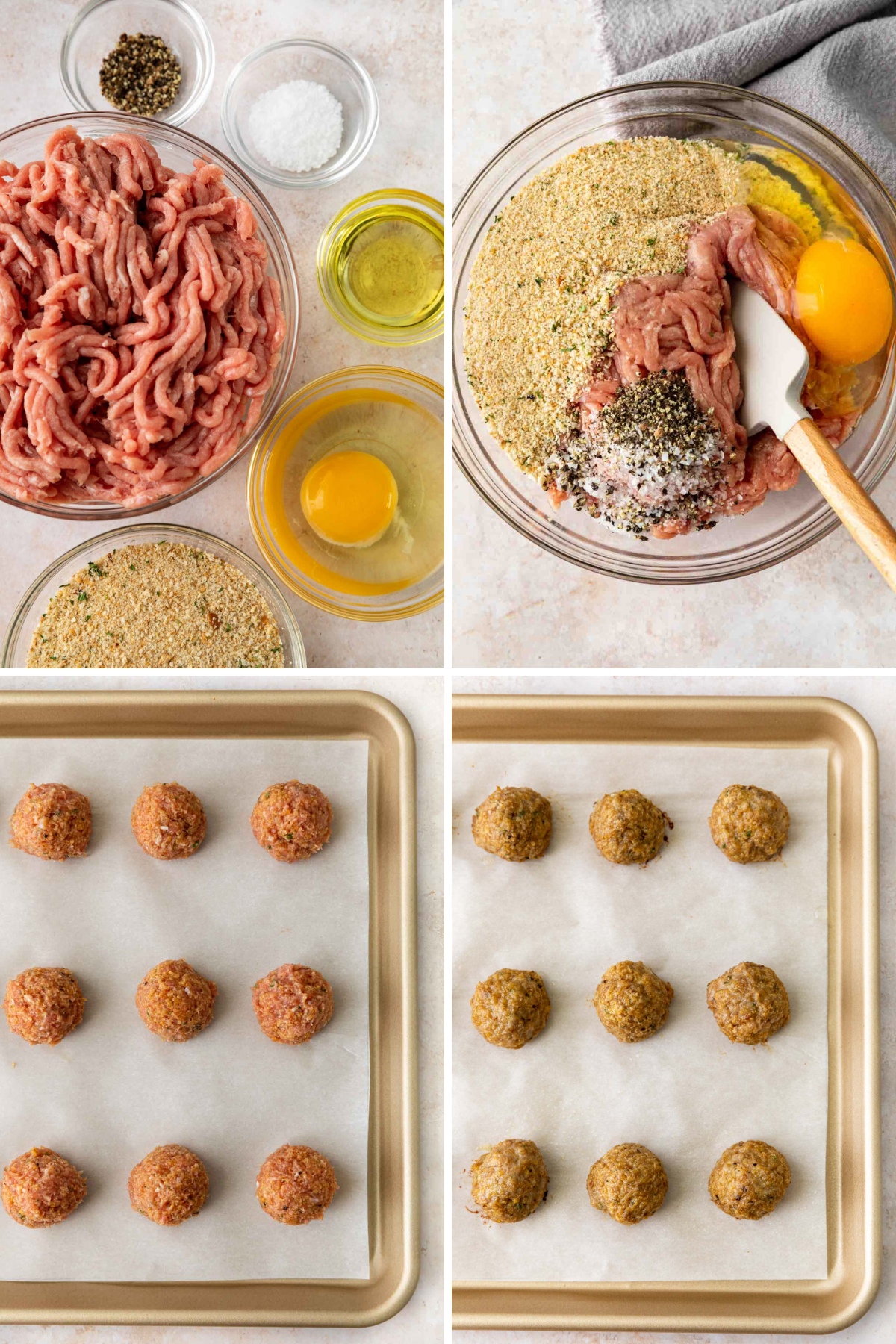 Create a free account to

Save Recipes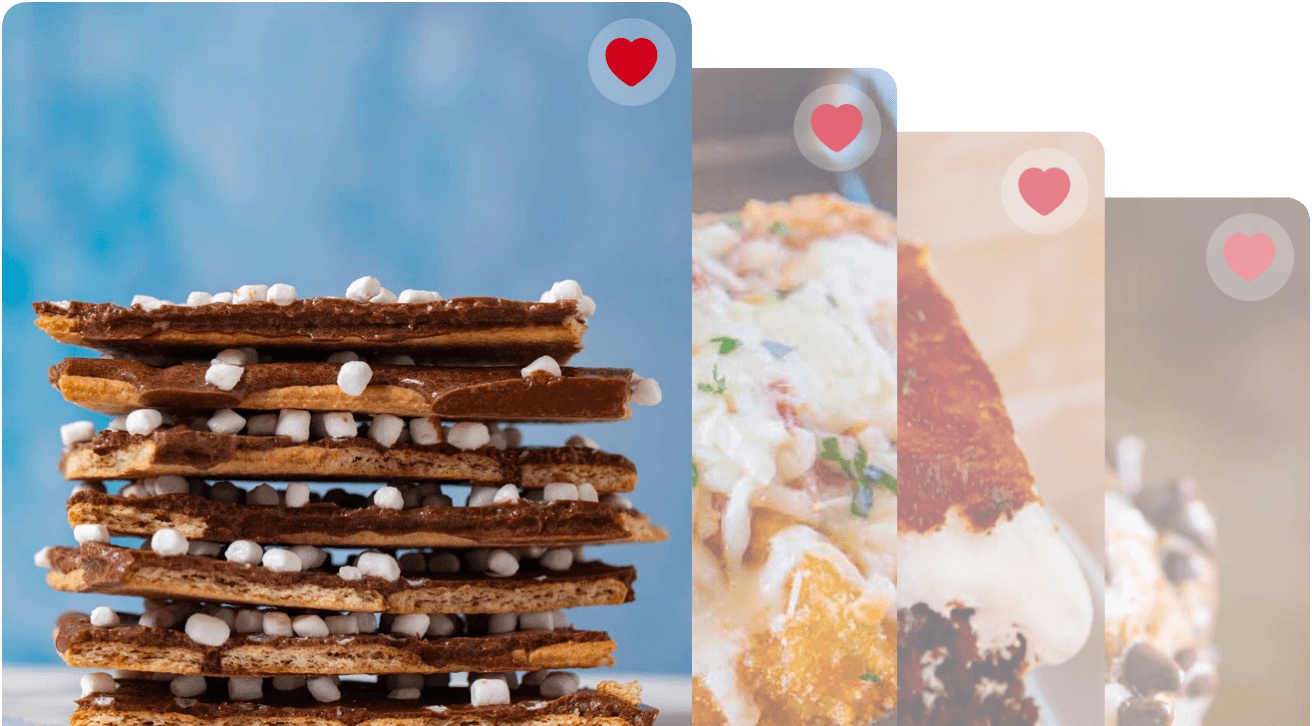 VARIATIONS ON HEALTHY TURKEY MEATBALLS
Grain-free: You can always change up the meatballs to suit your dietary needs. If you are on a low carbohydrate, or gluten-free diet, leave the panko bread crumbs out of the Healthy Turkey Meatball recipe. Be sure to add in some extra Italian seasoning or some other spice to make up for the flavor you've lost, and add in some gluten-free flour for more structure.
Add-ins: Feel free to add spices or fresh herbs to your meatballs. Some easy seasonings to try are fresh parsley, cloves, oregano, garlic powder or minced cloves garlic, fresh basil, pepper flakes, and onion powder. You can also add other ingredients like grated Parmesan Cheese, or chopped onion. Add the Parmesan Cheese directly to the meatball mix or sprinkle it on top after they're cooked.
Vegetable packed meatball recipe: You can also pack your Healthy Turkey Meatballs with vegetables. Some to try are fresh spinach, red onions, green onions, kale, broccoli, and carrots. Chop these vegetables finely with a knife, or put them in your food processor before adding them to the Italian Turkey Meatballs.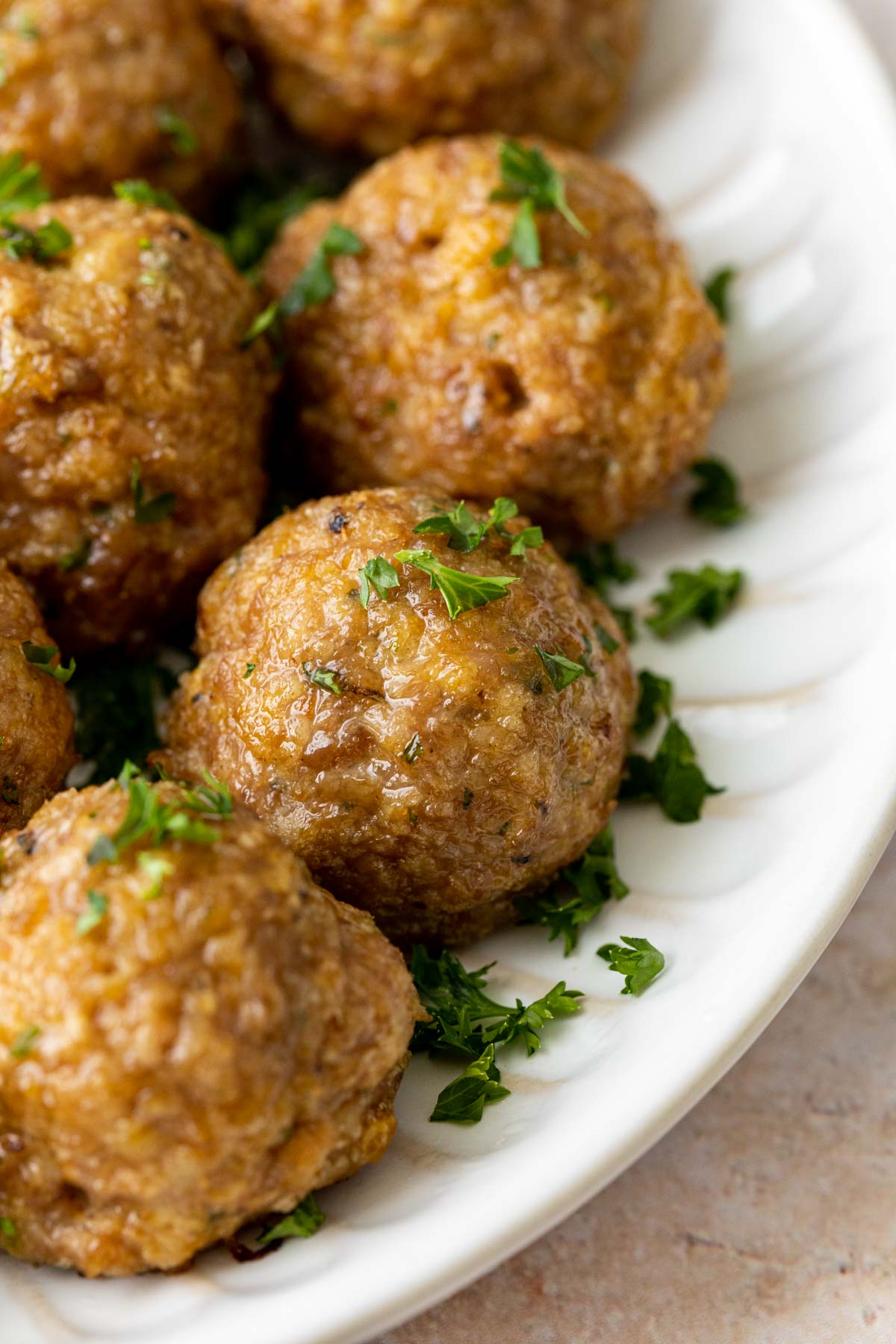 SAUCES TO SERVE WITH HEALTHY TURKEY MEATBALLS
Healthy Turkey Meatballs are a wonderfully versatile dish, that you can serve with a variety of sauces and meals. Here is a couple to try out.
Slow Cooker Spaghetti Sauce
Place 1 small yellow onion (diced), 3 cloves minced garlic, 2 cans crushed tomatoes, 1 can tomato paste, 2 tablespoons olive oil, 2 bay leaves, 1 tablespoon dried basil, ½ oregano, 1 teaspoon brown sugar, and a dash of red pepper in the slow cooker.
Stir the ingredients. Put the lid on and set the crockpot to low. Let the sauce cook for 8 hours.
Remove the lid from the crockpot, remove the bay leaves, and stir the sauce again.
If you prefer sauce without tomato chunks use a blender until crushed tomatoes are smooth.
Once the meatballs are cooked, cover the meatballs with sauce and serve over spaghetti.
Easy Cream Sauce
In a large saucepan mix 2 tablespoons butter, 2 tablespoons flour, 1 cup chicken broth, ¼ teaspoon garlic powder, ¼ teaspoon onion powder, 1 tablespoon parsley, 1 ½ tablespoons Worcestershire sauce, half a cup low-fat cream, salt and pepper to taste.
Bring to a boil and then let simmer while the meatballs bake.
Remove the meatballs from the oven and combine over low heat.
WHAT TO SERVE WITH TURKEY MEATBALLS
HOW TO STORE TURKEY MEATBALLS
Serve: Don't Leave cooked meatballs at room temperature for more than 2 hours.
Store: If you have leftover Healthy Turkey Meatballs, store them in an airtight container in the fridge for 3-4 days.
Freeze: Healthy Turkey Meatballs also make a great recipe for make-ahead meals. Put them in a freezer-safe airtight container after they've cooled. They'll stay good in the freezer for 3-4 months.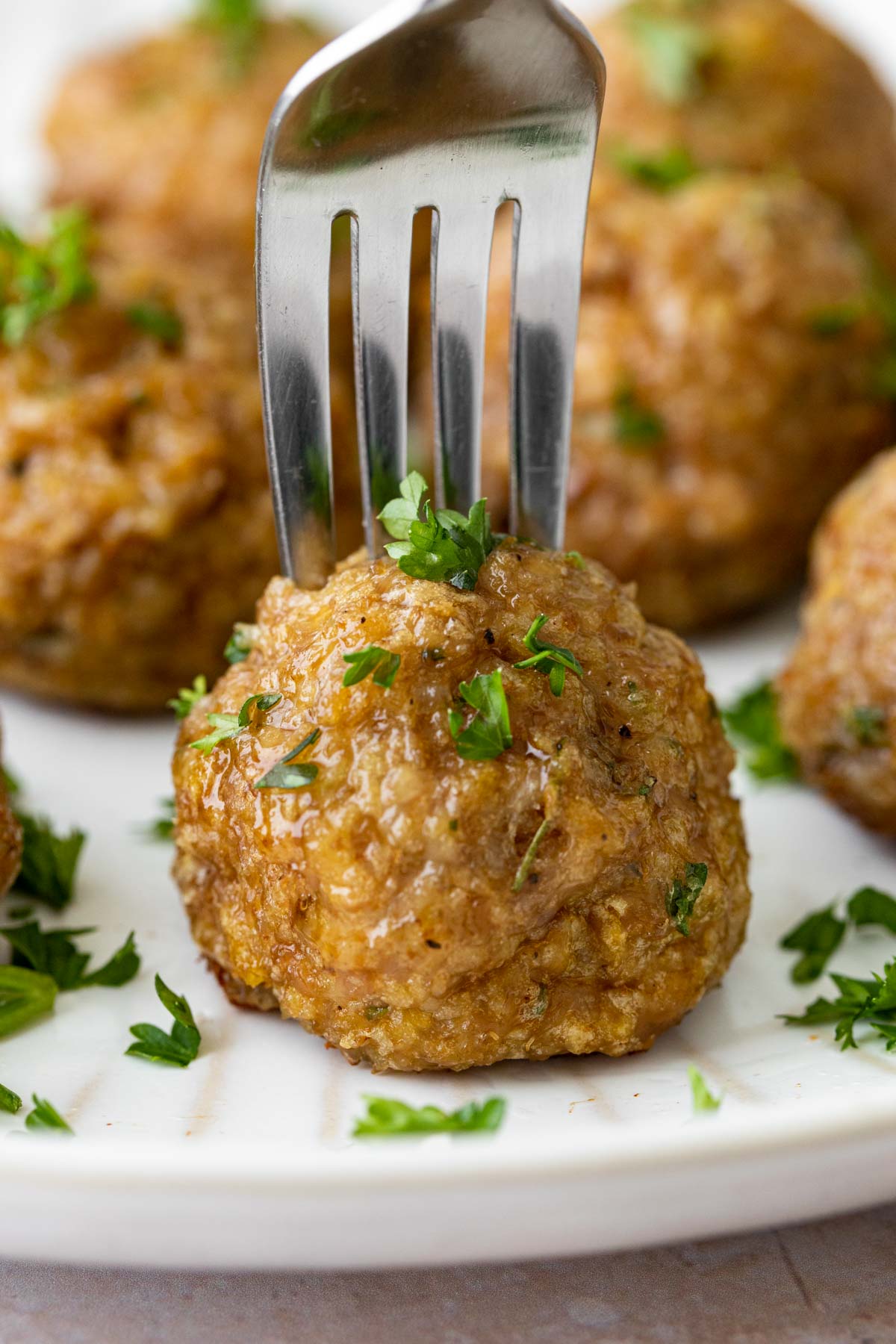 Ingredients
1

pound

lean ground turkey

1/2

cup

Italian breadcrumbs

1

large

egg

, beaten

1

teaspoon

Kosher salt

1/2

teaspoon

coarse ground black pepper

1 1/2

tablespoons

olive oil
Instructions
Preheat oven to 400 degrees.

In a medium mixing bowl, mix the turkey, breadcrumbs, egg, salt, pepper, and olive oil.

Form the meat into balls about 1 ½ inches in diameter.

Line a baking sheet with parchment paper. Place the meatballs on the baking sheet and cook in oven for

15-20 minutes

, until lightly browned.
Nutrition
Calories:
124
kcal
|
Carbohydrates:
5
g
|
Protein:
15
g
|
Fat:
5
g
|
Saturated Fat:
1
g
|
Trans Fat:
1
g
|
Cholesterol:
52
mg
|
Sodium:
428
mg
|
Potassium:
194
mg
|
Fiber:
1
g
|
Sugar:
1
g
|
Vitamin A:
59
IU
|
Vitamin C:
1
mg
|
Calcium:
19
mg
|
Iron:
1
mg