Baked kale chips are healthy, delicious, gluten-free, Keto and Paleo diet friendly and ready in 20 minutes. The perfect crispy snack to replace chips!
One of the worst parts of eating healthy is saying good bye to some of your favorite foods. But luckily, there are ways you can still eat some of your favorite comfort foods like French Fries, Sweet Potato Fries and, maybe the most shocking of all, Mini Meatloaf Muffins. So the next time you have the urge to snack on potato chips, grab a handful of crunchy baked kale chips instead.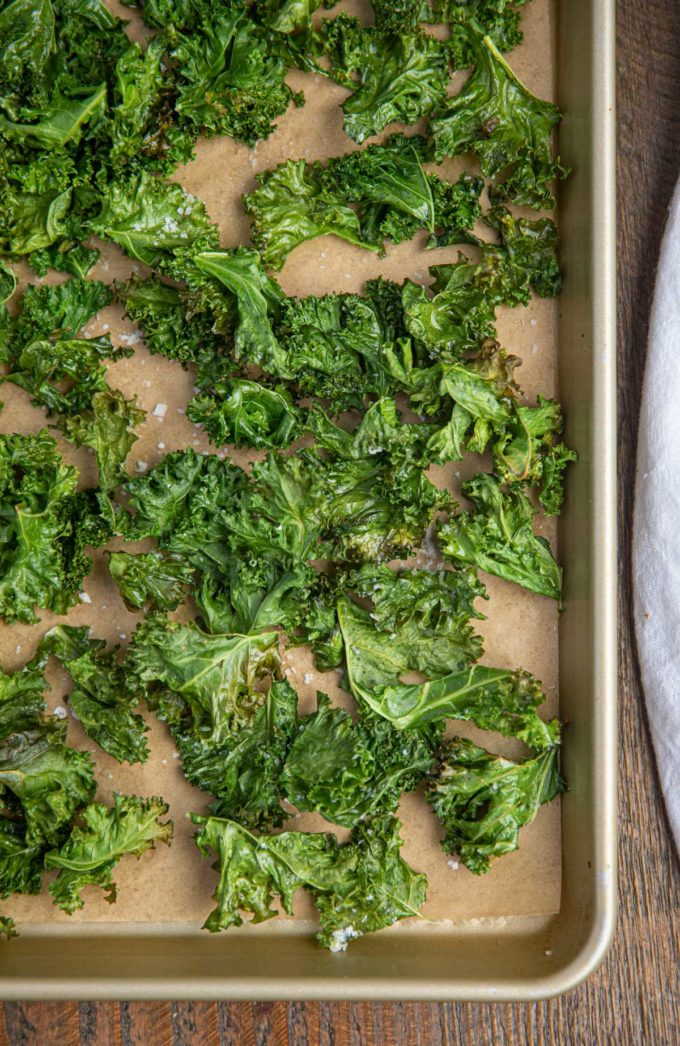 BAKED KALE CHIPS
Crispy kale chips are a perfect low carb, low fat replacement for tortilla and potato chips, and they go well with so many different dips and sauces that you won't want to go back. They're got a super short cooking time and all you have to do to store them is put them in a bag and keep them dry.
Kale Chips may not be perfect for dipping in salsa like traditional tortilla chips, make a great healthy snack or party food. If this is your first time baking kale chips, this is an easy recipe to follow, since the cook time is so short and there are only a couple of steps (one of which is eating the chips). They make the perfect appetizers for this year's summer BBQ, and a large bowl of them is perfect for sharing on movie night.
HOW TO BAKE KALE CHIPS
To follow this kale chip recipe, you'll need parchment paper, 1 bunch kale and a large baking sheet.
Line a cookie sheet with parchment paper while you preheat the oven to 350 degrees.
Take your bunch of kale and trim away the leaves from the stem with kitchen scissors or a knife.
Tear the leaves into bite sized, shareable pieces.
Wash and dry the kale.
Lay the kale pieces in a single layer on a baking sheet.
Spray the kale with vegetable oil and season them.
Bake in the oven until they begin to crisp.
VARIATIONS
Spices: the next time you are making kale chips, you can experiment with a bunch of different flavors. Sprinkle a little paprika, cumin, chili powder, Italian seasoning, red or black pepper, or garlic powder onto the kale chips before you put them in oven to infuse them with flavor.
Cheese: everything is better with a sprinkle of cheese. After the kale chips have baked but while they're still hot, sprinkle a handful of grated parmesan cheese on top and let it melt. You don't want to make them overly cheesy, but a little will add a some flavor and texture.
What to serve with Kale Chips?
What are chips without dip? Here are some tasty recipes that you can put together in minutes.
Easy Hummus: the name says it all. This is such an easy recipe that you can whip it together 5 minutes before your guests arrive and not even break a sweat.
Baba Ganoush: if you made hummus last time and want to try something new, Baba Ganoush is hummus' tasty counterpart that is great with all sorts of dishes.
Pico de Gallo Salad: while this is technically a salad, you can chop the vegetables finer to make a delicious fresh salsa to dip your chips in.
If you're still wondering what to have as your main course, here are some fun ideas to try out.
Middle Eastern Chicken Kebabs: a tasty Middle Eastern favorite that goes great with all sorts of fresh recipes.
Lemon Greek Chicken Skewers: similar to the kebabs, chicken skewers are great party foods and come with their own fun serving accessories.
Mexican Shrimp Burrito Bowl: try the burrito without the wrapper and you'll be pleasantly surprised. These bowls are great for parties or when you are fresh out of tortillas.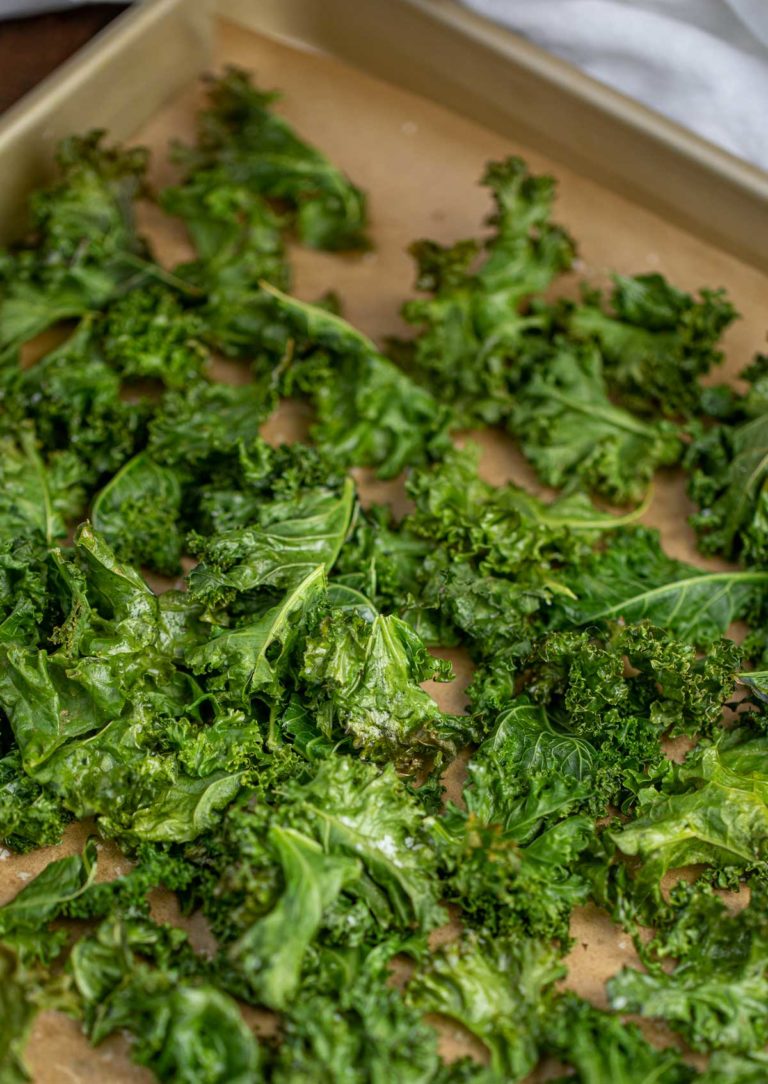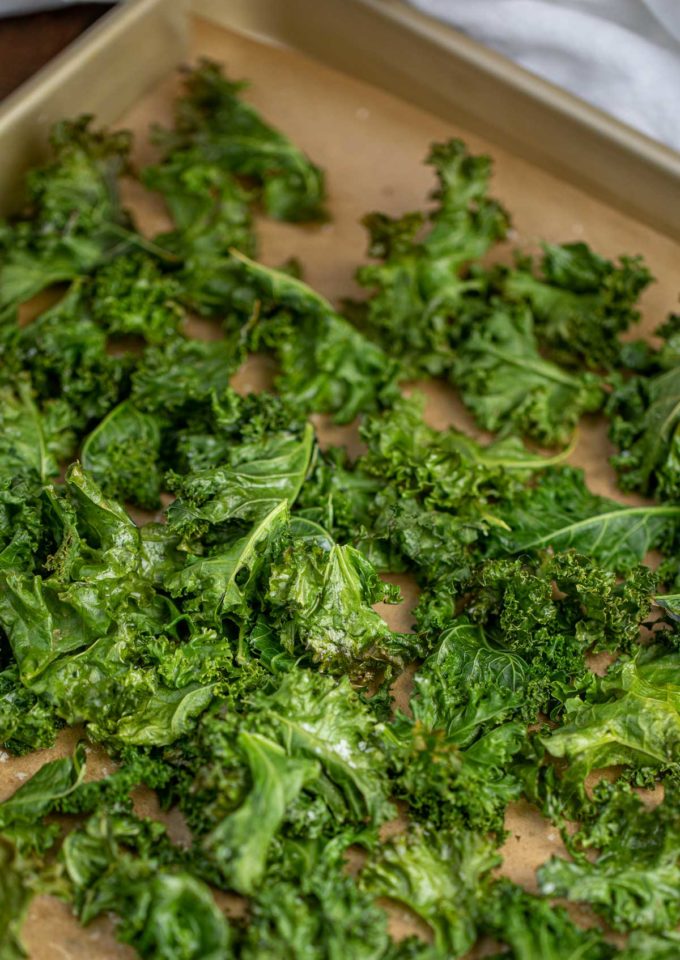 Create a free account to

Save Recipes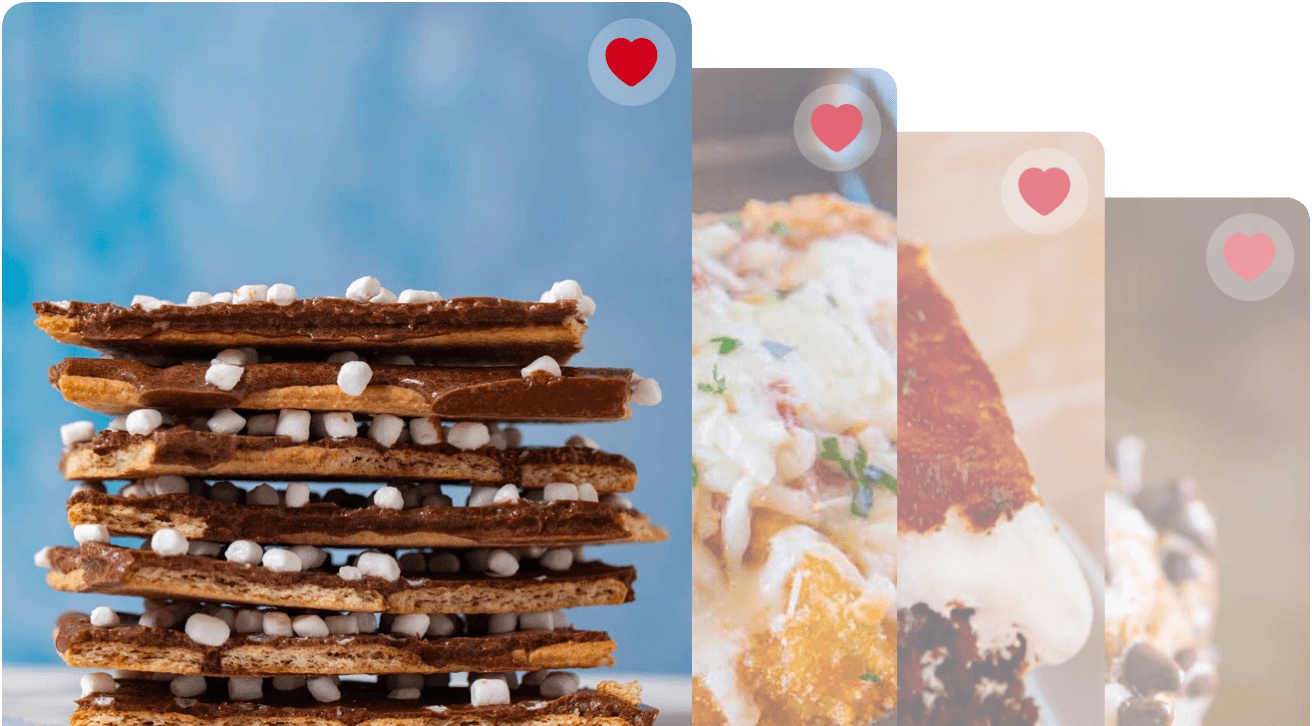 LEFTOVERS
If you ate way too many kale chips last night and want to try them a different way, here are some fun ideas.
Healthy nachos: layer the kale chips onto a baking sheet and sprinkle them with cheese of your choice. Add black beans, Pico de Gallo, chopped jalapeños and olives and bake until the cheese melts.
Salad topping: once the chips start to get stale, chop them up and put them on a salad to replace croutons. The crunch is perfect and the flavor goes with just about any salad dressing.
WHY EAT KALE CHIPS?
Kale is one of the must nutrient-rich foods in the world, and is high in vitamins A, B1, B2, B3, B6, C and K. It's also high in manganese, calcium, potassium, copper, iron and phosphorus. In other words, eating kale regularly will make you feel amazing and will help your body stay healthier longer. Now, you just have to learn to like kale smoothies…
STORAGE
You should store your chips in a dry place in an airtight container. You should wait for them to cool down to room temperature before you bag them up, but if you end up with some moisture in the bottom of the bag, don't panic. Pour half a cup of rice into the bag and shake it so that the grains settle at the bottom. The rice will absorb the moisture and prevent more from building up.
If your chips are still a little soggy, you can lay them on a baking pan and put them in the oven for a few minutes to get their crispness back. After about 5 days, though, the chips will either be stale or too soggy to save and you should chuck them and make a new batch.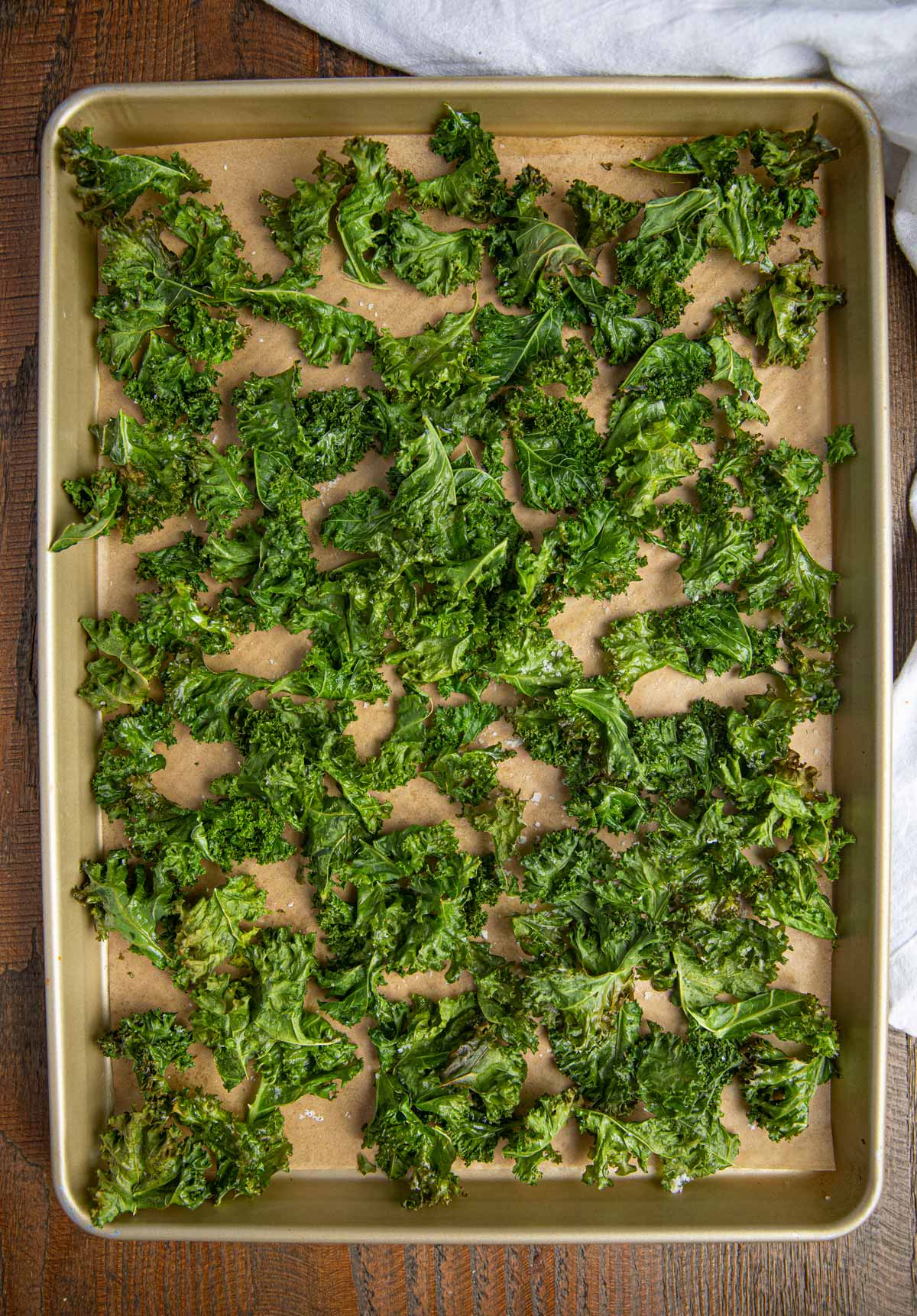 Ingredients
1

bunch curly kale

Vegetable oil spray

1

teaspoon

Kosher salt
Instructions
Preheat oven to 350 degrees and line a cookie sheet (or baking pan) with parchment paper.

Cut out the thick stem of the kale with kitchen shears then tear the leaves apart.

Wash the kale thoroughly then dry very carefully to avoid any leftover moisture (this will prevent it from crisping up).

Spray with vegetable oil until just shiny and sprinkle on the kosher salt.

Bake until the edges just start to brown, about

10-15 minutes

.
Nutrition
Calories:
6
kcal
|
Carbohydrates:
1
g
|
Sodium:
586
mg
|
Potassium:
69
mg
|
Vitamin A:
1425
IU
|
Vitamin C:
17.1
mg
|
Calcium:
21
mg
|
Iron:
0.2
mg