Creamy Strawberry Chia Pudding is a healthy snack loaded with protein and omega-3. With chia seeds, honey, Greek Yogurt, vanilla extract, and strawberries!
This Strawberry Pudding recipe is made from a similar base to Classic Chia Pudding, but with fresh strawberries and a more creamy texture. Creamy Strawberry and Chia Pudding is an excellent sweet treat or Breakfast Recipe because it's simple base pairs well with many additions like strawberries.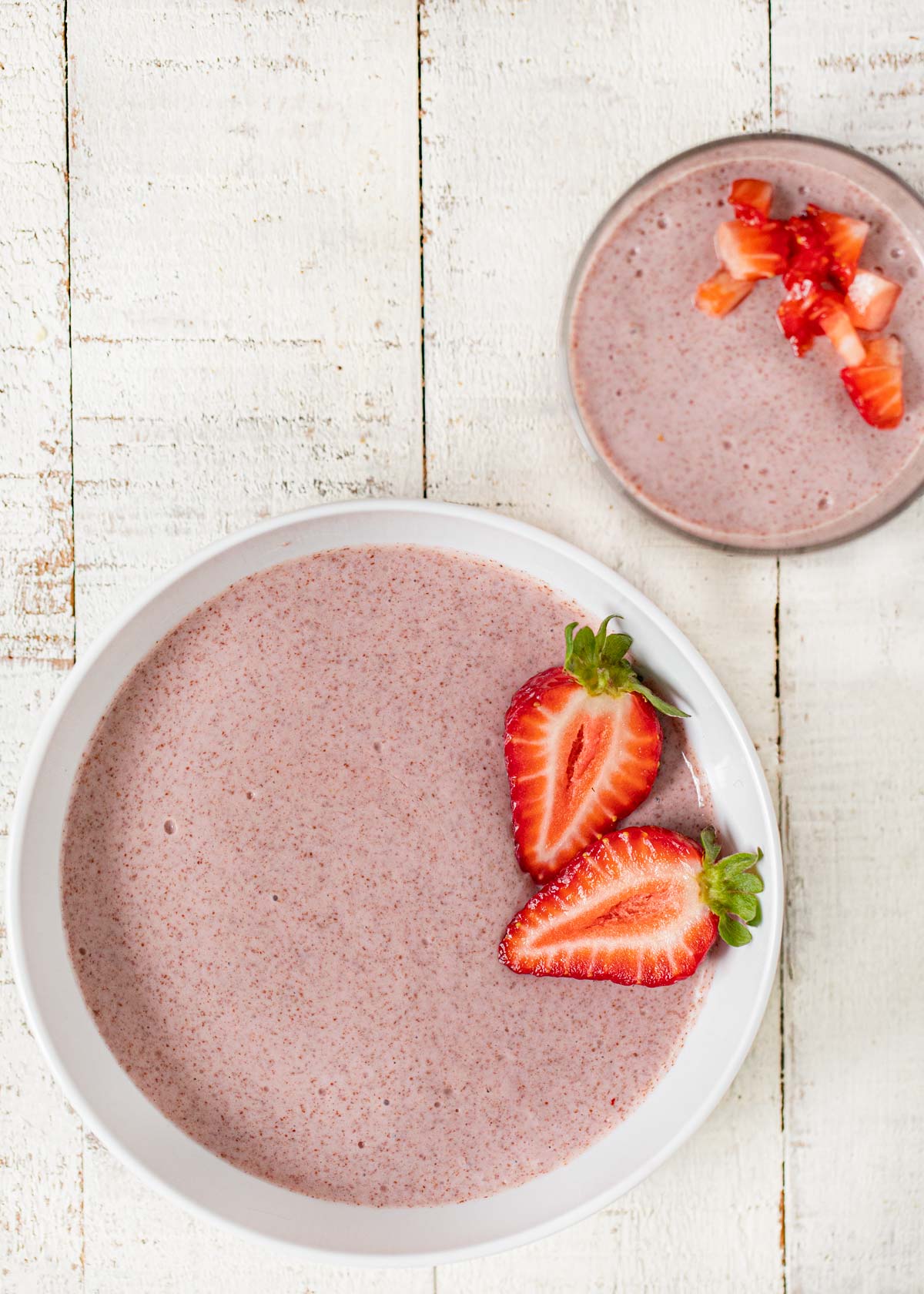 CREAMY STRAWBERRY CHIA PUDDING
Chia pudding is sure to become a go-to dessert, breakfast, and snack. It's nutritious enough you can enjoy it any time of day completely guilt-free! It's also a great recipe to whip together ahead of time. So the next time you have a craving for cake or cookies, you can enjoy this Chia Seed Pudding instead.
Chia seeds are the base for many wonderful recipes like regular Chia Pudding and Strawberry Chia Jam. But this creamy dessert might be a new favorite. Because this homemade pudding uses Greek Yogurt instead of coconut milk, or almond milk it has a smooth, cream like texture. You'll love how easily it thickens up to it's creamy consistency.
Making this gluten-free Chia Pudding couldn't be easier. The whole recipe is done in two easy steps. Simply add the chia seeds, Greek Yogurt, vanilla, honey and fresh or frozen strawberries to a food processor. Blend the ingredients until the strawberries are puree and it has a cream consistency. Transfer the pudding-mixture to airtight containers, and store them in the fridge to thicken.
HEALTH BENEFITS OF CHIA
Apart from being easy, creamy and delicious this dessert is also unbelievably healthy. Thanks to the Chia, Greek yogurt, and other light ingredients it's a pudding you can indulge in often.
If you've ever wondered why chia seeds are in so many healthy recipes, it's because they're one of the healthiest ingredients out there. Chia is nutrient-dense, high in protein, and has omega-3 fatty acids. The Omega-3s fight inflammation, improve sleep, and reduce risk of heart disease. Chia seeds are also low-fat, low-carb, and practically all the carbs they do contain are fiber.
So, if you're looking for recipes that add needed nutrients to your diet, then chia seeds are the way to go. And this Homemade Strawberry Pudding has the added benefit of being creamy and deliciously sweetened. Which means it will keep you healthy and satisfy your sweet tooth!
MORE STRAWBERRY RECIPES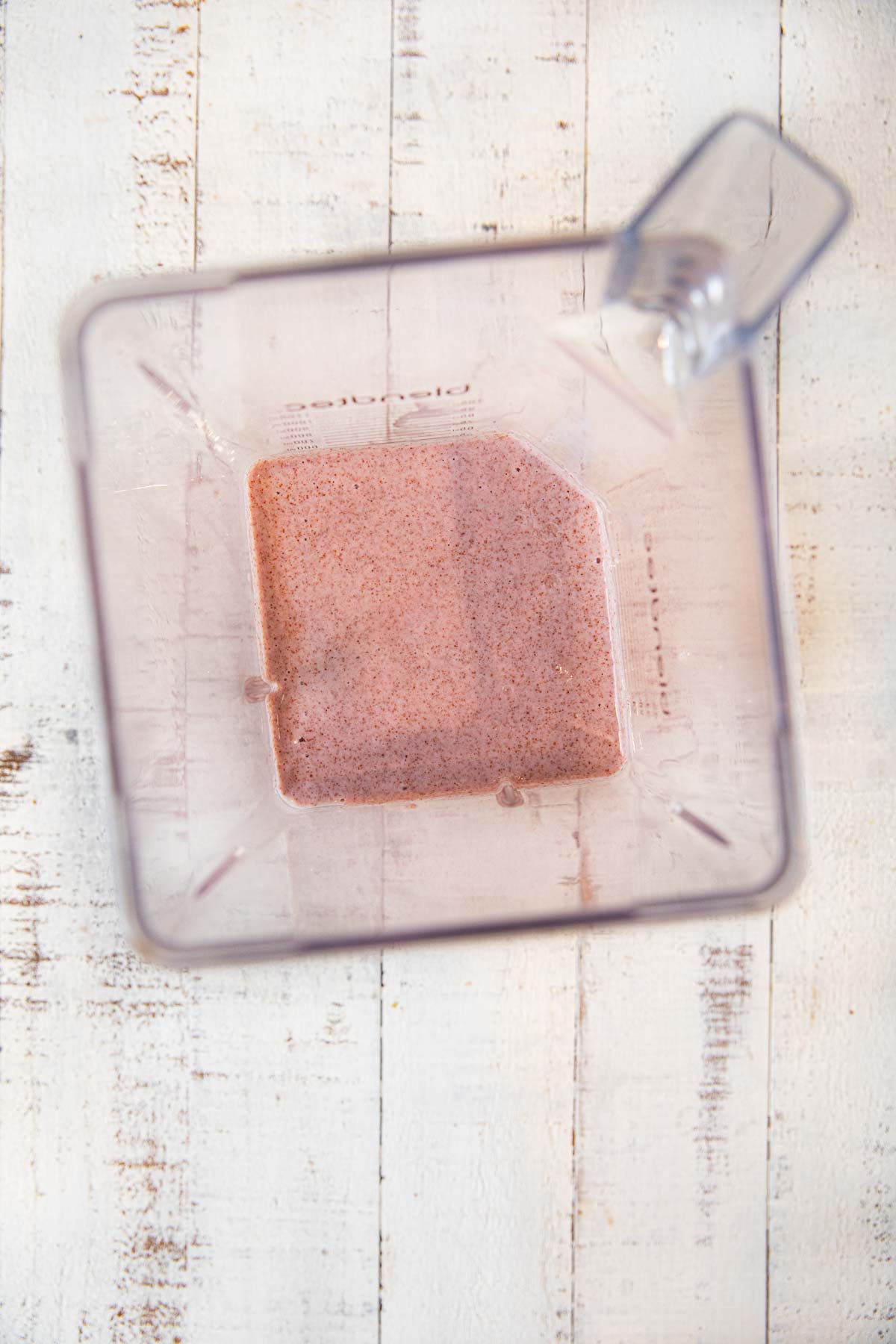 Create a free account to

Save Recipes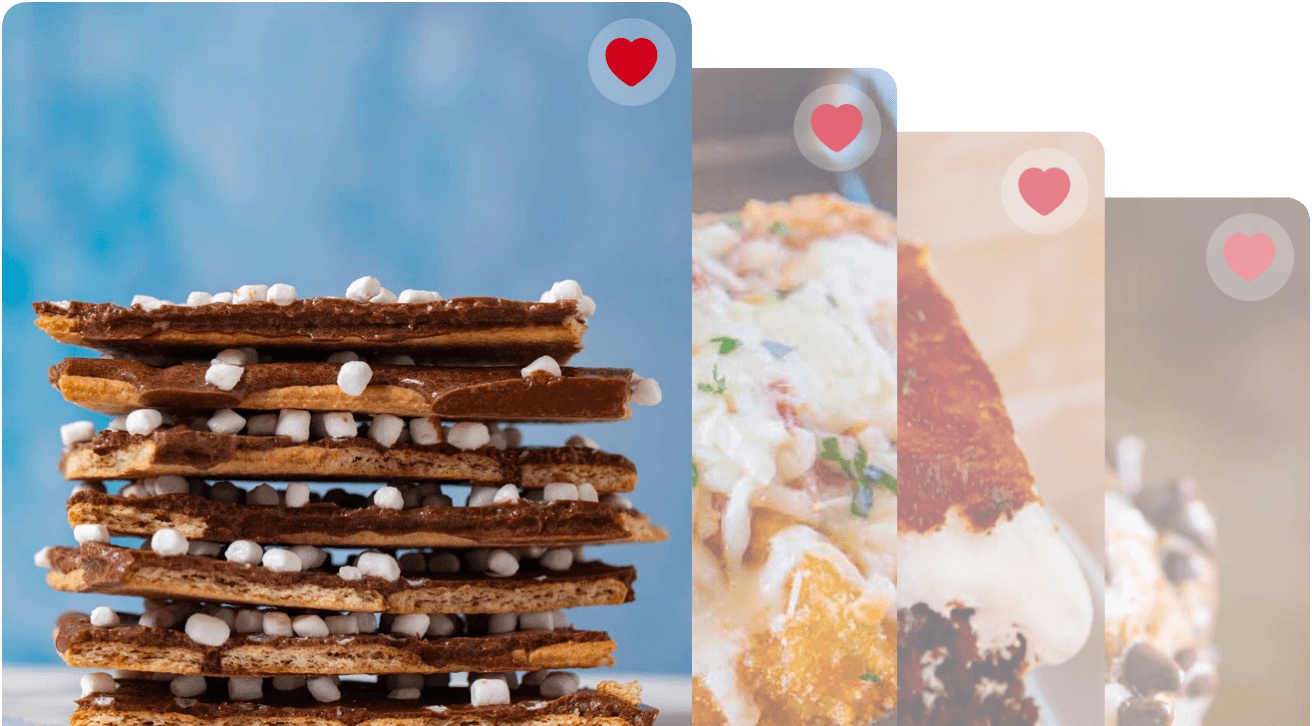 VARIATIONS ON CREAMY STRAWBERRY CHIA PUDDING
Mix-ins: There are so many mix-ins and toppings you can try the next time you make yourself a bowl of Strawberry Pudding. You can add more berries like blueberries and raspberries. Or top with coconut flakes, and granola for a healthy breakfast. For a more dessert-like Strawberry Pudding top it with cool whip and sliced strawberries. Another dessert option is crumbling vanilla wafers over the top.
Chocolate Chia Pudding: Add ¼ cup unsweetened cocoa powder to the other ingredients to make a chocolate-y Strawberry Pudding. It makes this creamy pudding into a treat any chocolate-lover will adore.
Maple Syrup: If you don't have honey, or simply prefer the flavor of maple syrup, you can exchange it for the honey. Maple syrup works just as well as a sweetener.
Dairy-Free: This Chia Seed Pudding is extra creamy, because instead of just using a milk mixture it uses Greek Yogurt. But you can still enjoy this Chia Pudding recipe on a non-dairy diet. There are store-bought Greek Yogurt alternatives made from almond milk, coconut milk, and other plant-based alternatives.
MORE SWEET AND HEALTHY RECIPES
HOW TO STORE CREAMY STRAWBERRY CHIA PUDDING
Serve: After prepping Strawberry Pudding, you shouldn't leave it at room temperature for more than an hour.
Store: Make a few servings of pudding at a time for an easy make-ahead recipe. You can store them in jars or another airtight container in the fridge. The Chia Pudding will stay good in the fridge for up to 5 days.
Freeze: Chia Pudding will stay good in the freezer for up to 2 months. Divide Strawberry Pudding into serving sized containers. Let them defrost in the fridge overnight before enjoying. Mix the pudding and chia seeds again and enjoy.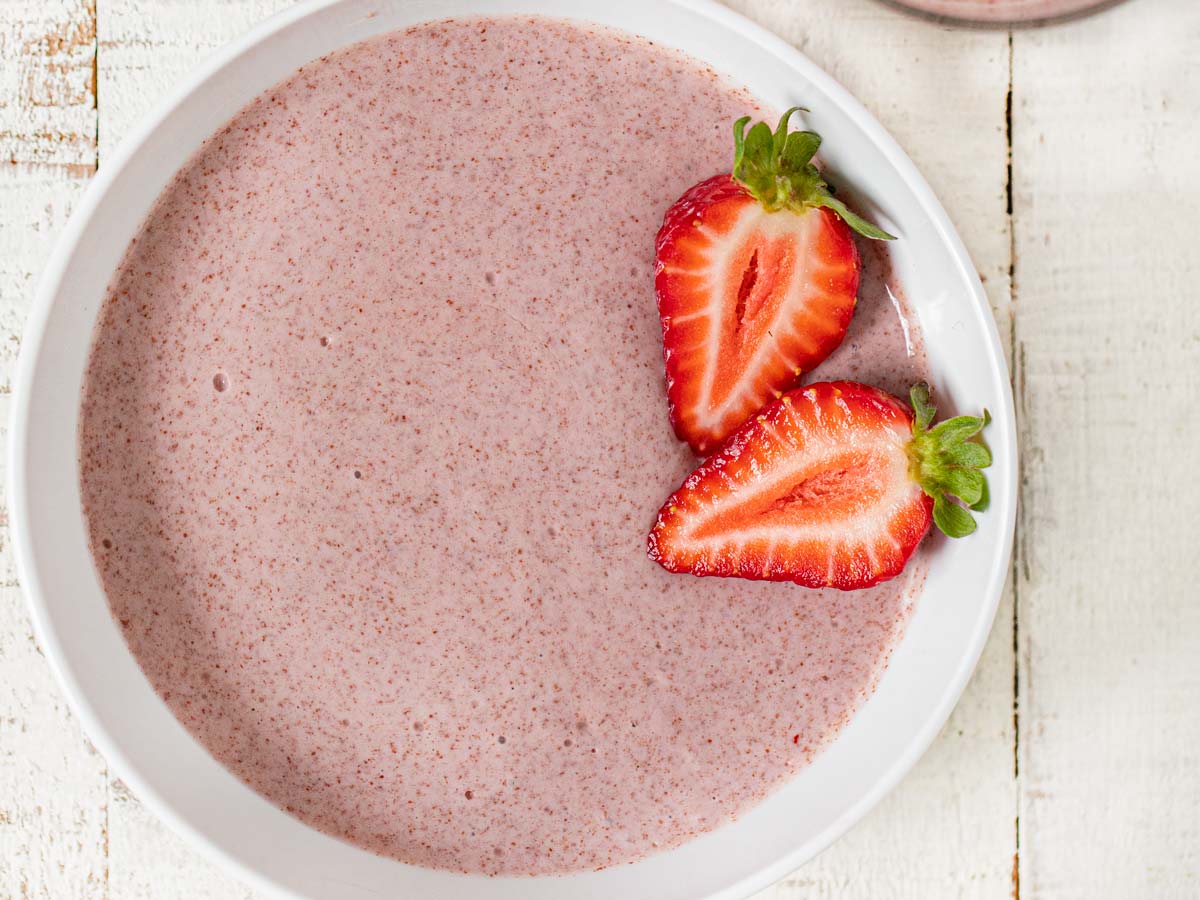 Ingredients
2

cups

strawberries

, sliced

2/3

cup

whole milk greek yogurt

3

tablespoons

chia seeds

2

tablespoons

honey

1

tablespoon

lemon juice

1/2

teaspoon

vanilla extract
Instructions
Add the ingredients to a high powered blender and blend for

2 minutes

until smooth.

Transfer to small jars or a covered container and refrigerate overnight or for

4 hours

minimum.
Nutrition
Calories:
241
kcal
|
Carbohydrates:
39
g
|
Protein:
11
g
|
Fat:
6
g
|
Saturated Fat:
1
g
|
Cholesterol:
3
mg
|
Sodium:
29
mg
|
Potassium:
388
mg
|
Fiber:
9
g
|
Sugar:
27
g
|
Vitamin C:
88
mg
|
Calcium:
210
mg
|
Iron:
2
mg