Blueberry Scones are the perfect flaky and buttery breakfast. With whole wheat and all-purpose flour, lightened buttermilk, vanilla, and blueberries.
There's nothing like enjoying a sweet Breakfast on a slow morning. If you like this healthy version of scones, try Healthy Sour Cream Coffee Cake or Healthy Chocolate Zucchini Muffins for another sweet breakfast.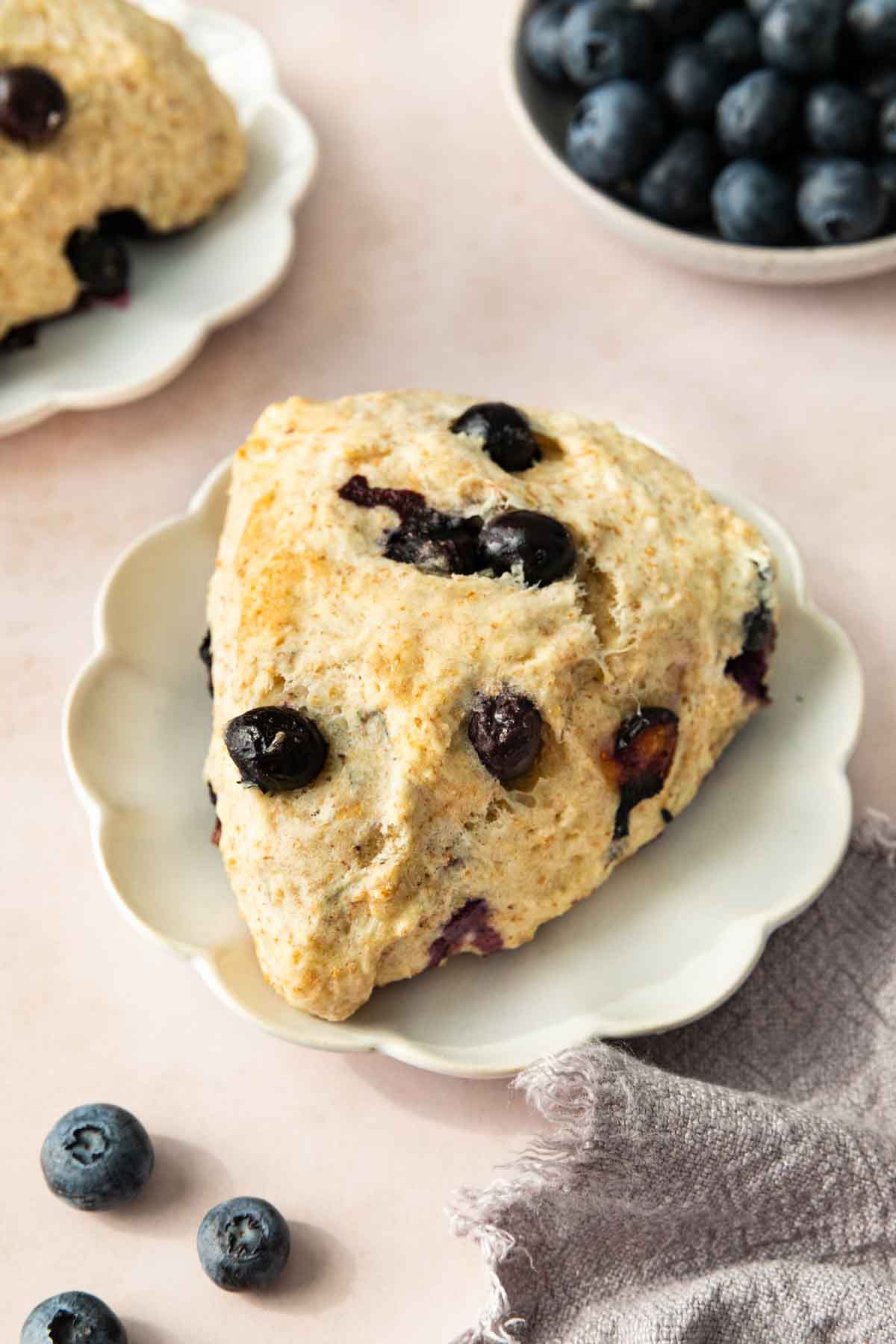 BLUEBERRY SCONES
Buttery, crumbly Blueberry Scones are the ultimate breakfast treat. Enjoy this blueberry baked good with a cup of coffee for the perfect start to a weekend morning. Because the scones are cut into serving sizes they're also great to grab-and-go on your way to work. The color and taste of the blueberry in the crumbly pastry is so wonderful, it will feel like you picked it up from a gourmet bakery.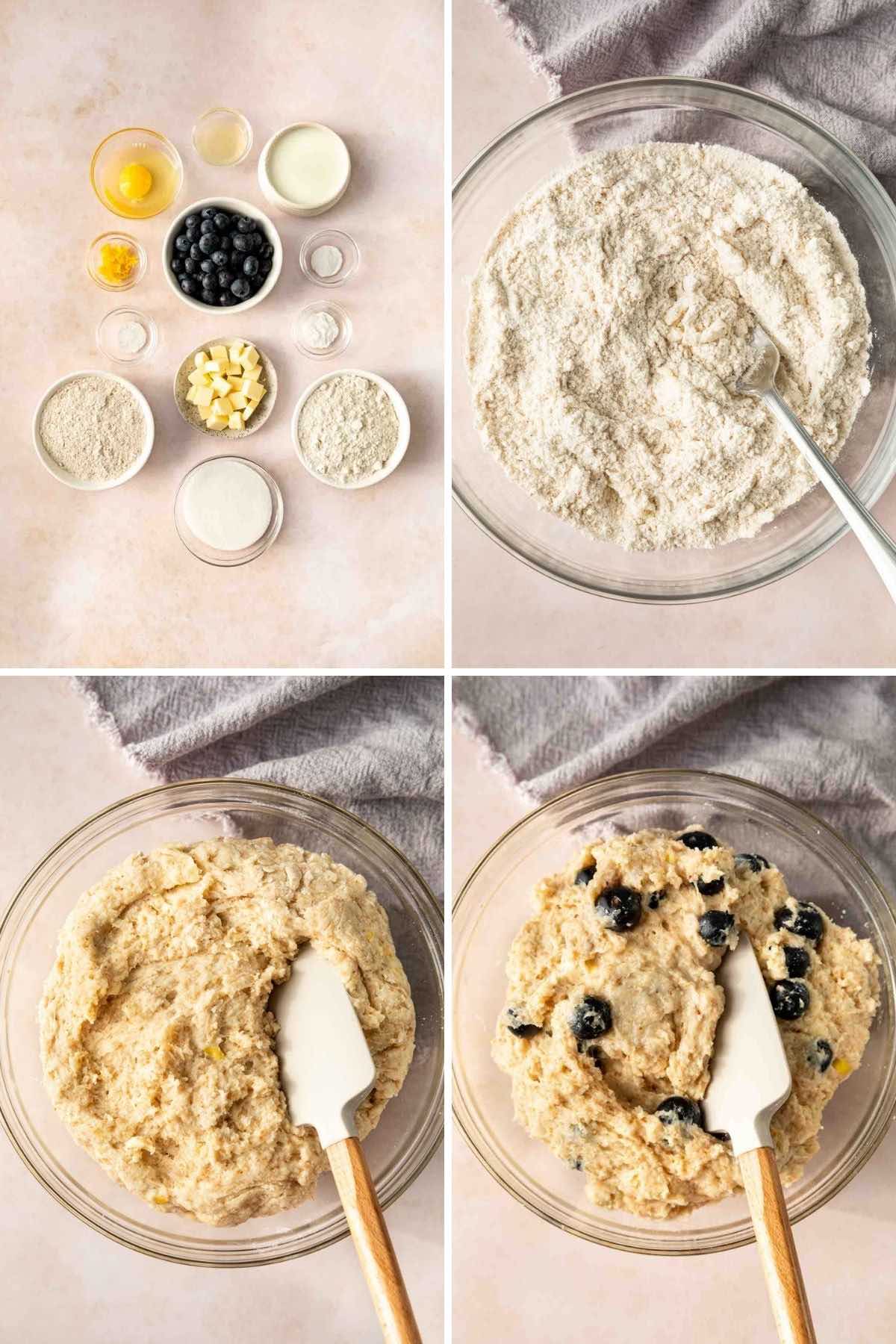 This can also be your go-to recipe for your next holiday breakfast. They're easy to make and will pair nicely with other holiday breakfasts like Whole Wheat Pumpkin Bread and Breakfast Casserole with Turkey Bacon.
If this is your first time making a pastry-like breakfast, then blueberry scones are the perfect place to start. They're just so easy! First, line a baking sheet with parchment paper, so the scones don't stick. Then whisk together your dry ingredients. Cut your unsalted butter into cubes or use a grater to get it into small pieces, and work it into the flour. Mix in the wet ingredients. Once the dough is well-combined add the blueberries.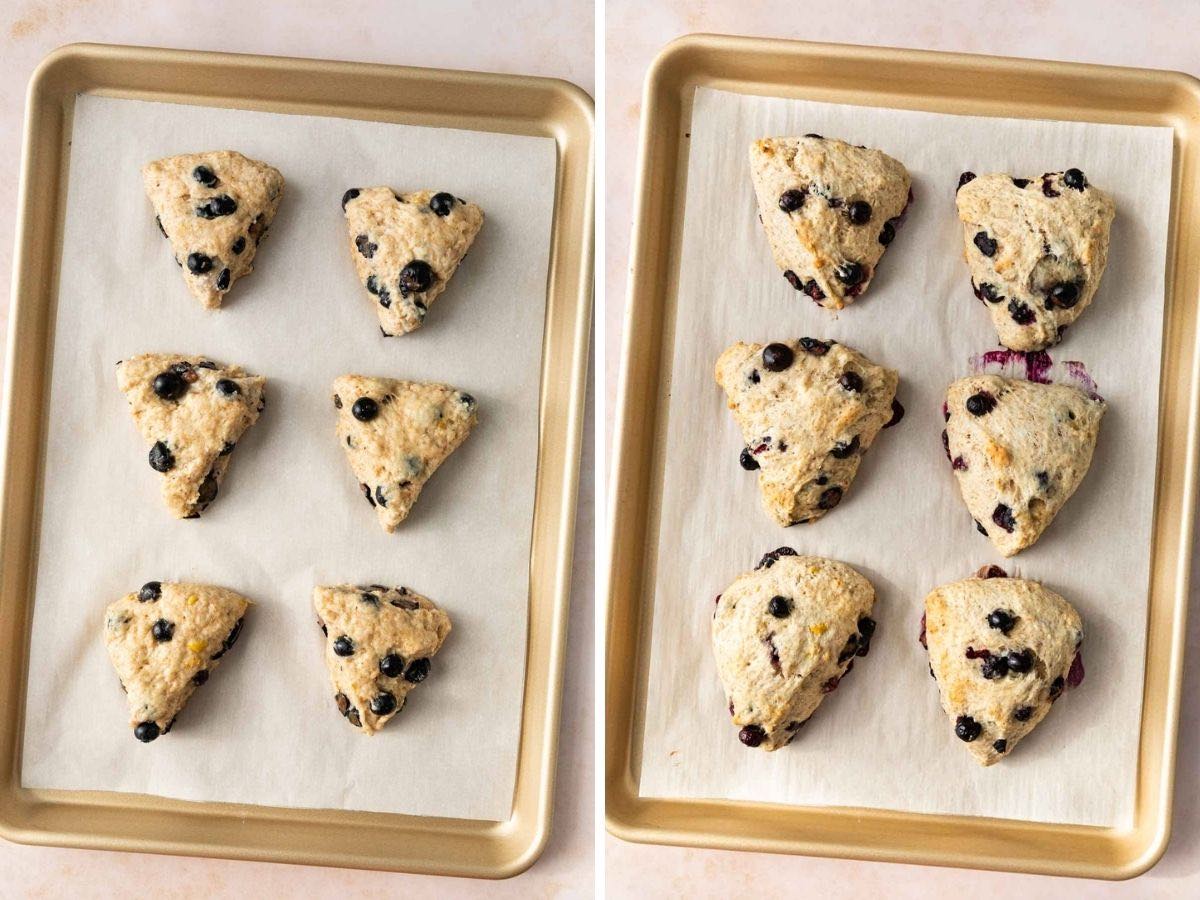 That's all it takes to make the dough it's just a few easy steps with no kneading. After it's combined you don't have to roll out the dough on a floured surface, knead it or anything. Just drop tablespoon sized pieces of dough onto the parchment-lined baking sheet and put them in the oven. Bake the scones until they are lightly browned at the edges and enjoy!
MAKING BLUEBERRY SCONES HEALTHY
Many Blueberry Scone recipes call for heavy cream or half-and-half. This helps keeps the scones moist, but heavy cream also adds a lot of fat to the scone recipe. This Blueberry Scone recipe uses low-fat buttermilk instead. Buttermilk still keeps the Fresh Blueberry Scones moistened, but doesn't have all the health drawbacks of heavy cream.
This recipe also uses one part all-purpose flour and one part whole wheat flour in the dry ingredients. Using one part white flour allows this great recipe to be crumbly and light as it should be, but adding some whole wheat flour brings needed nutrients and fiber. This recipe also uses less sugar and frozen butter than other scone recipes.
On top of these healthy changes, you get the health benefits that naturally come with blueberries. Feel free to use fresh blueberries or frozen blueberries in this recipe. Frozen blueberries can be preferable in baking because they are less likely to burst in the oven. Whether you use frozen or fresh blueberries you'll have the delicious taste and unbelievable nutrients.
Blueberries are low in calories, packed with antioxidants, and full of vitamins. They've also been found to help prevent cancer.
MORE HEALTHY BREAKFAST RECIPES

Create a free account to

Save Recipes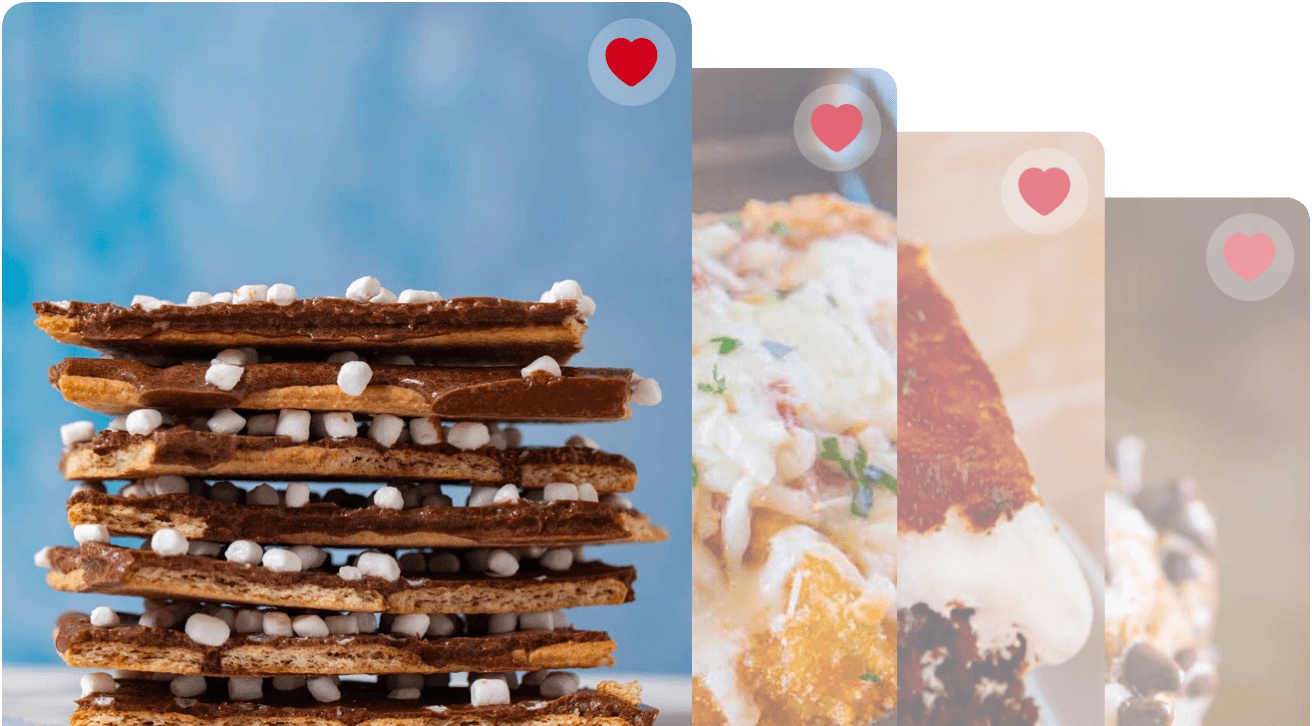 VARIATIONS ON BLUEBERRY MUFFINS
Lemon Blueberry Scones: To make Lemon Blueberry Scones add some fresh lemon juice to the wet ingredients. Once the dough is combined you can also add some grated lemon zest to the top of the scones. The lemon zest will add flavor and color to the scones.
Glaze topping: Easily make a sweet glazed topping to drizzle over the Blueberry Scones after baking them. For a super easy glaze combine 1 cup confectioner sugar, 1 ½ tablespoons milk, and ½ teaspoon vanilla extract. Whisk them together until well combined. If you don't want to make a whole glaze you can also sprinkle some large grain granulated sugar or powdered sugar over the scones after they've baked.
Dairy-free: To make a dairy-free scone recipe first replace the cold butter with vegan butter. Next you'll have to replace the buttermilk in the recipe with something dairy-free. To make that pour a tablespoon of vinegar or lemon juice into a measuring cup, then fill the rest of the cup with almond milk. Let the almond milk mixture sit for 10 minutes before using it in the scone recipe.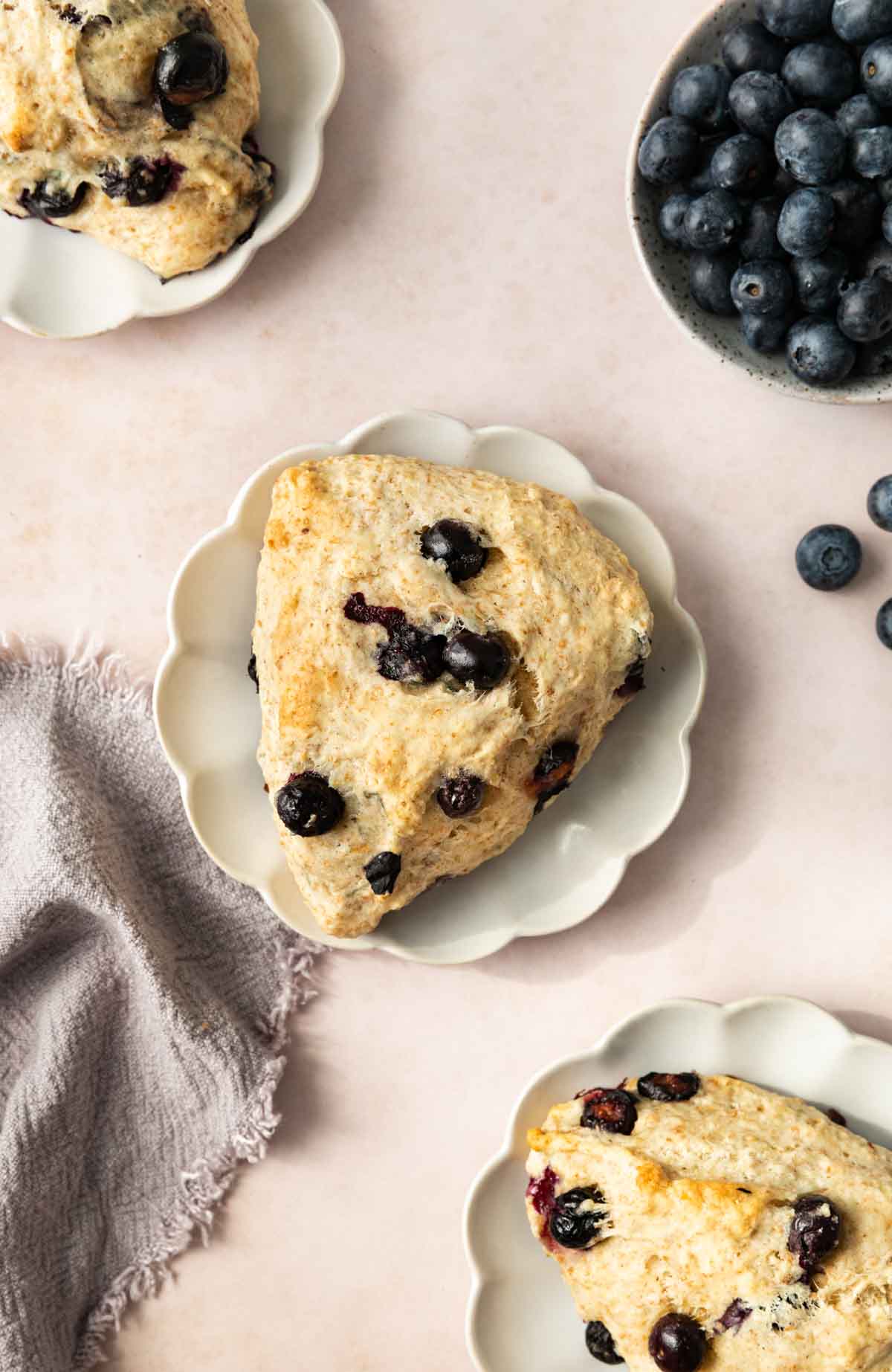 MORE PASTRY OR SWEET BREAKFAST RECIPES
HOW TO STORE BLUEBERRY SCONES
Serve: To keep scones fresh after baking, wait for them to cool and put them in an airtight container. They should be good for 1-2 days at room temperature if kept sealed.
Store: To keep scones a little longer seal them in an airtight container, and store them in the fridge for up to a week.
Freeze: To freeze scones put them in a freezer bag separated by parchment paper. The scones will be good for 2-3 months. The next time you're ready to eat scones, take them all out or defrost one serving at a time to enjoy.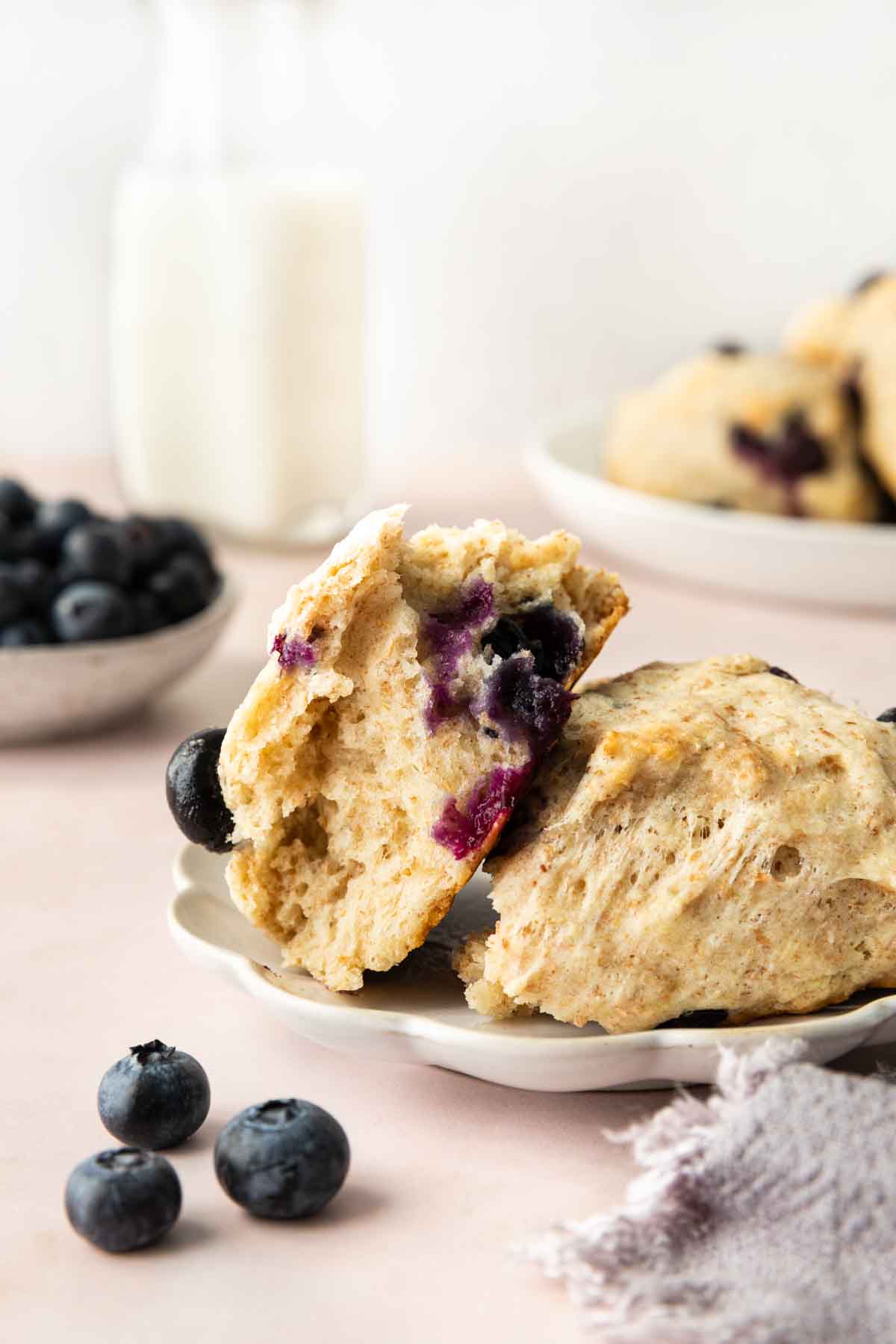 Ingredients
1

cup

flour

1

cup

whole wheat flour

1/3

cup

sugar

1

teaspoon

baking powder

1/2

teaspoon

baking soda

1/4

teaspoon

salt

4

tablespoons

butter

, frozen, cubed

1

large

egg

1/2

cup

low-fat buttermilk

1

tablespoon

lemon juice

1

teaspoon

lemon zest

1

cup

blueberries
Instructions
Preheat oven to 375 degrees.

Line a baking sheet with parchment paper.

Sift together the flour, whole wheat flour, sugar, baking powder, baking soda and salt into a mixing bowl.

Cut the butter into small cubes, then mix into the flour mixture with a fork until it forms small crumbs.

Add egg, buttermilk, lemon juice and lemon zest to the bowl and mix with a fork or your hands until a dough forms.

Gently fold the blueberries into the bowl.

Pat mixture into a disc, then slice into six pieces and bake on the prepared baking sheet for

15-18 minutes

.
Nutrition
Calories:
148
kcal
|
Carbohydrates:
24
g
|
Protein:
4
g
|
Fat:
5
g
|
Saturated Fat:
3
g
|
Cholesterol:
26
mg
|
Sodium:
150
mg
|
Potassium:
153
mg
|
Fiber:
2
g
|
Sugar:
8
g
|
Vitamin A:
153
IU
|
Vitamin C:
1
mg
|
Calcium:
55
mg
|
Iron:
1
mg