Oven Baked Turkey Bacon makes crispy, still chewy, flavorful bacon that's perfectly cooked in 15 minutes! Microwave instructions included too.
Oven Turkey Bacon allows you to simply pop the bacon slices in the oven, rather than standing over the stovetop while they fry. Pair your bacon strips with other Healthy Breakfast Recipes like Mini Spinach Frittatas for a Sunday morning spread or just serve it with some simple scrambled eggs for an easy breakfast on busy weekdays.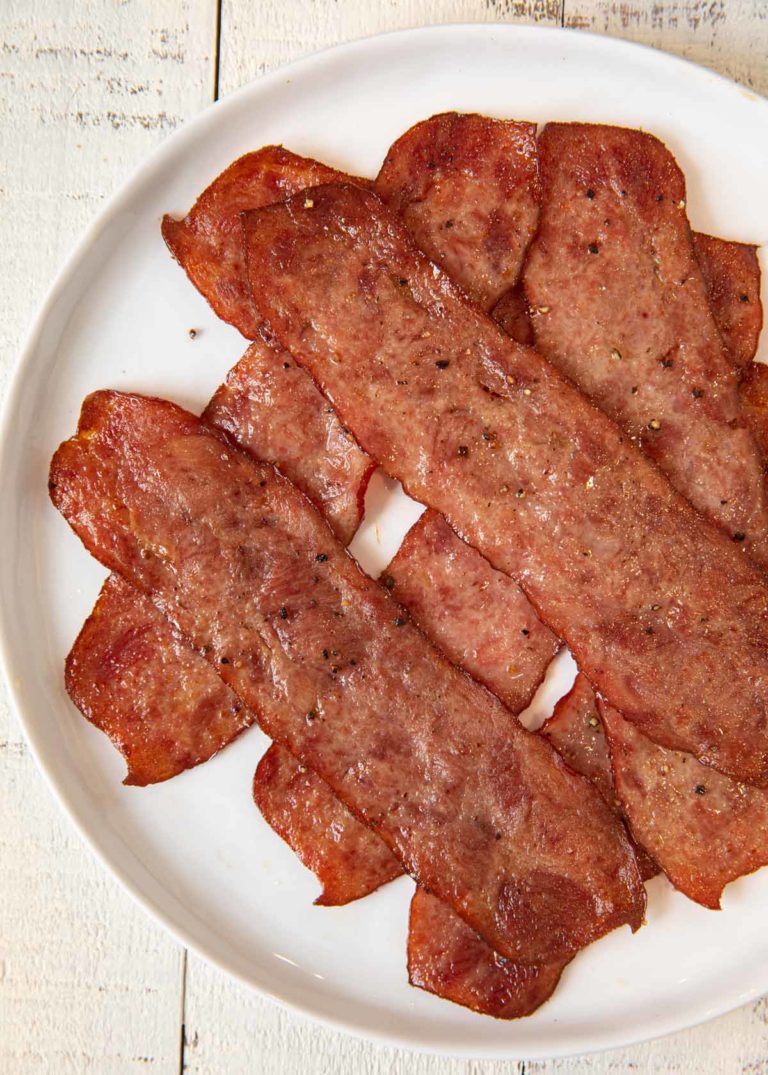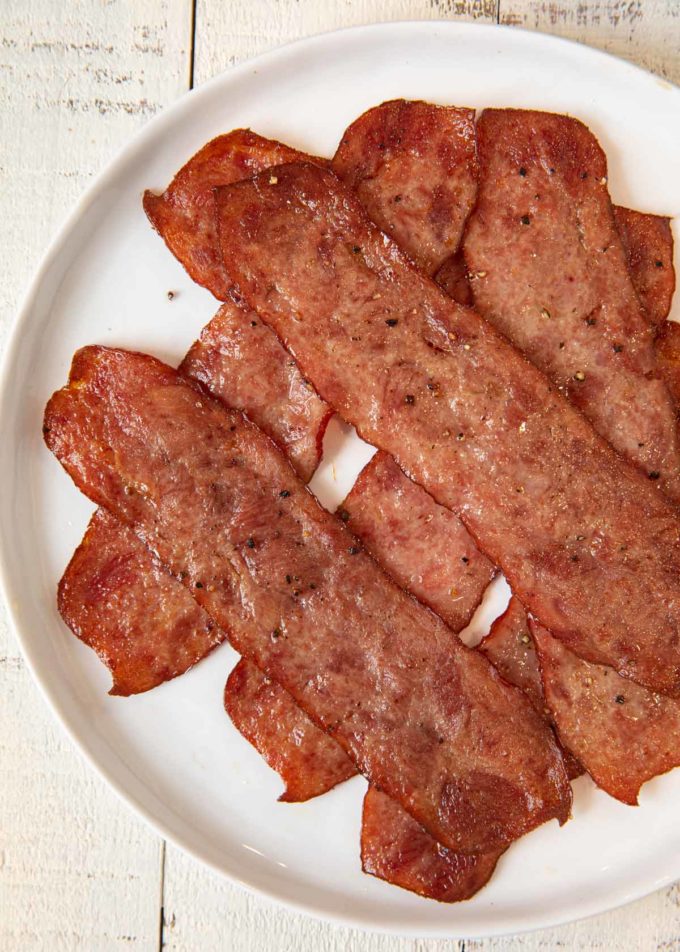 OVEN BAKED TURKEY BACON
After making Candied Turkey Bacon last week there were requests for classic turkey bacon made in the oven. There's nothing better than the crispiness of bacon in the morning, and while we love greasy pork bacon we know we can't indulge in it too regularly.
Cooking Turkey Bacon in the oven is a more heart healthy option, and it allows you to enjoy crispy bacon more mornings. Unlike pan-fried bacon, oven-baked is an easy way of cooking bacon slices with less bacon grease, and there's no need for a hard-to-clean heavy-duty skillet.
This Oven Turkey Bacon is a life-saver on busy mornings. It takes away some of the most frustrating things about cooking bacon like the grease splatters from the skillet and storing bacon grease.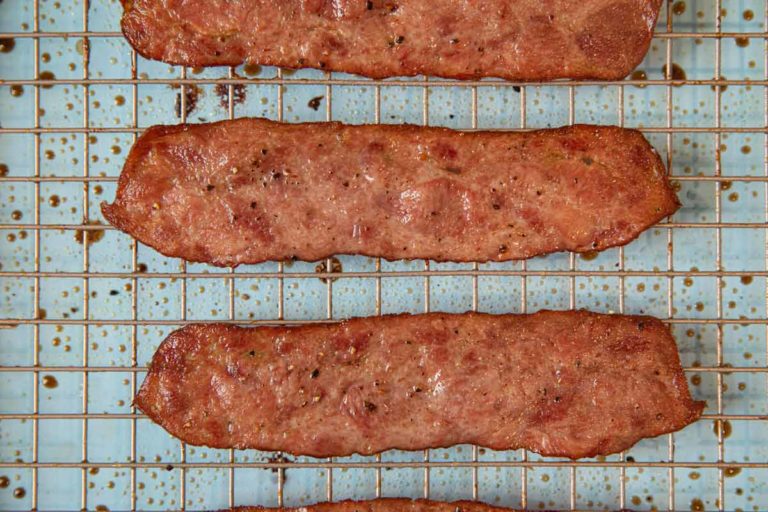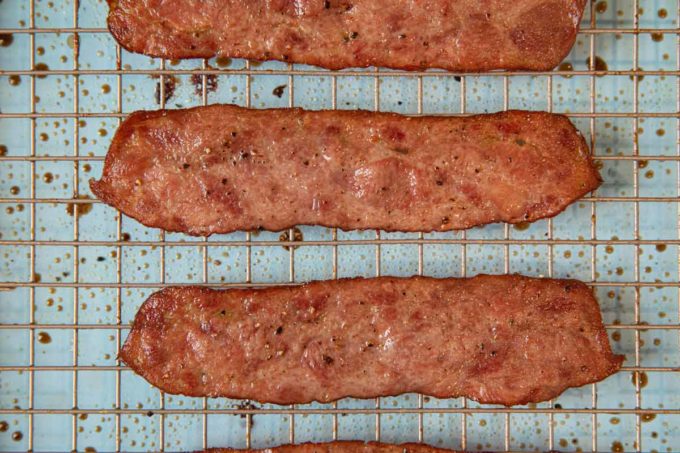 Oven baked turkey allows for minimal clean-up. Simply place the sliced bacon over a cooling rack on a parchment paper lined cookie sheet, before popping it in the oven. You'll have all the crispy bacon you want, but with no mess. Once they've cooked put the bacon with the cooling rack over a paper towel, aluminum foil or towel-lined counter to cool.
If you're in too much of rush for even the 15 minutes in the oven this bacon requires, you can even make it in the microwave. See the step-by-step guide later in the post.
Cooking with turkey bacon is an excellent option for anyone who doesn't eat pork. Oven Turkey Bacon is also healthier alternative than frying pork bacon. It contains less fat, and less calories than regular bacon. So, it's a great recipe to bake if you want to avoid foods high in fat.
Choosing Turkey Bacon
Plenty of classic bacon brands have turkey bacon options. When you're choosing bacon for this recipe either thin cut or thick cut bacon will work. It just depends on your taste. If you choose a thicker cut, know it will take longer to cook and it may never get crispy.
You may see that some of the packages are labeled cured and some are labeled uncured. You may want to pick up uncured bacon, because this means the meat hasn't been cured with sodium nitrates. Which are less natural ways they cure meat.
MORE HEALTHY BREAKFAST RECIPES
How to make Microwave Turkey Bacon
Lay your cut bacon strips slightly separated on a microwave-safe plate topped with a paper towel.
Microwave the strips on high for 50 seconds.
Turn the bacon over and cook for another 10 seconds.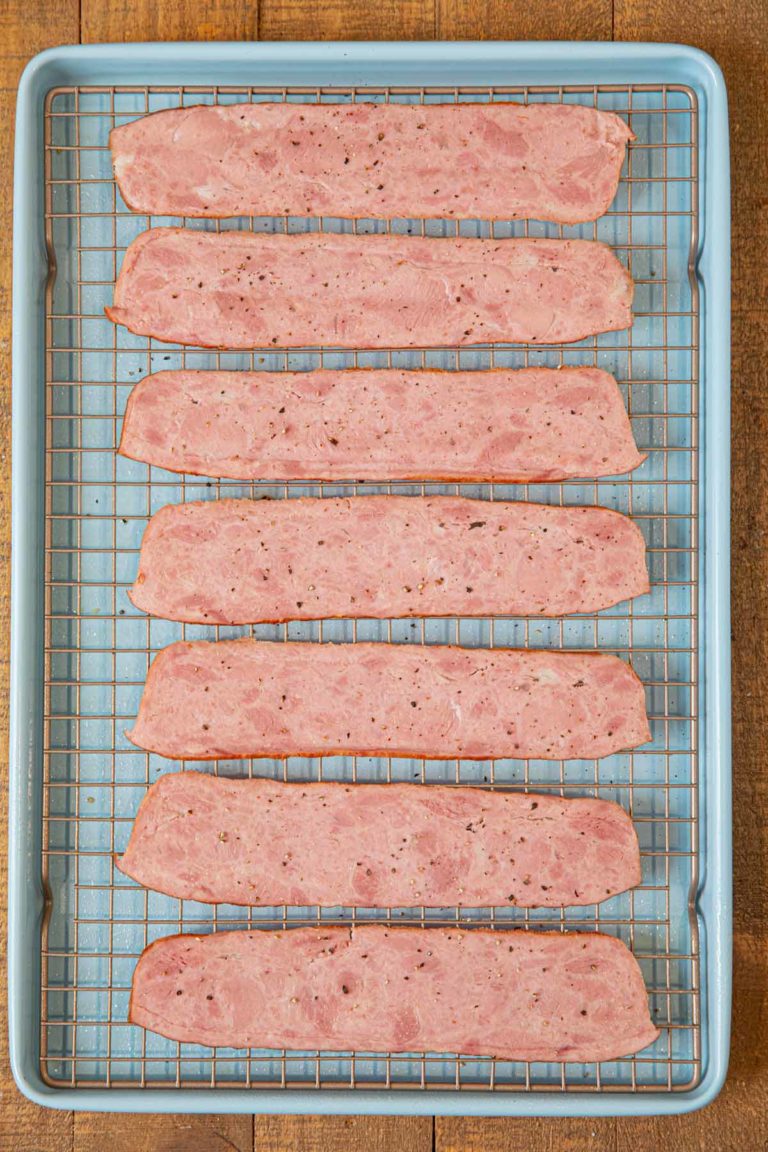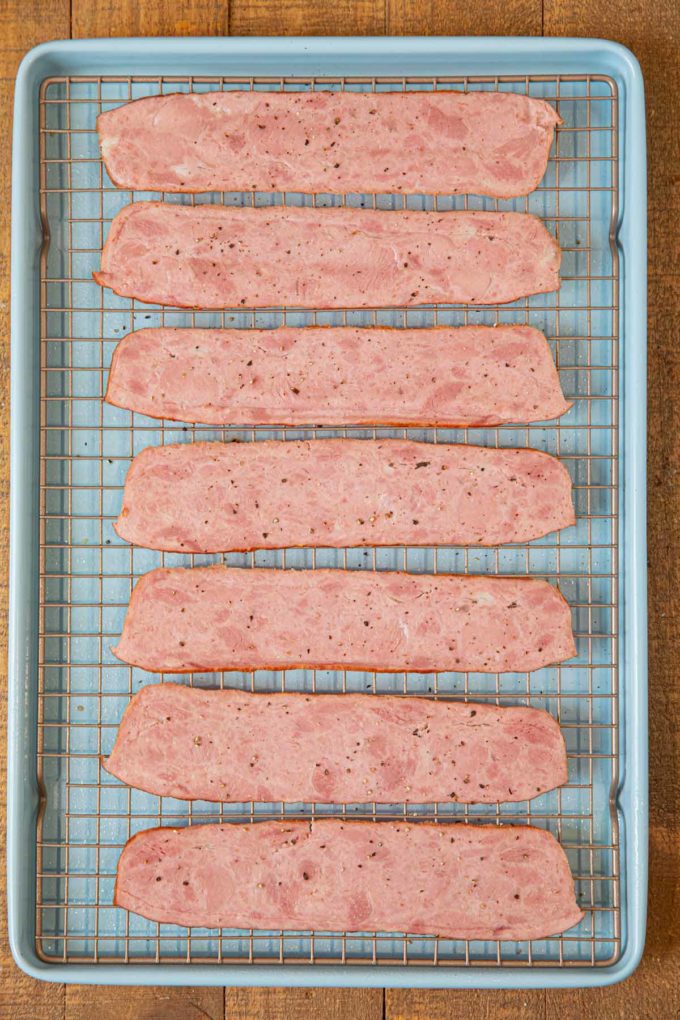 Create a free account to

Save Recipes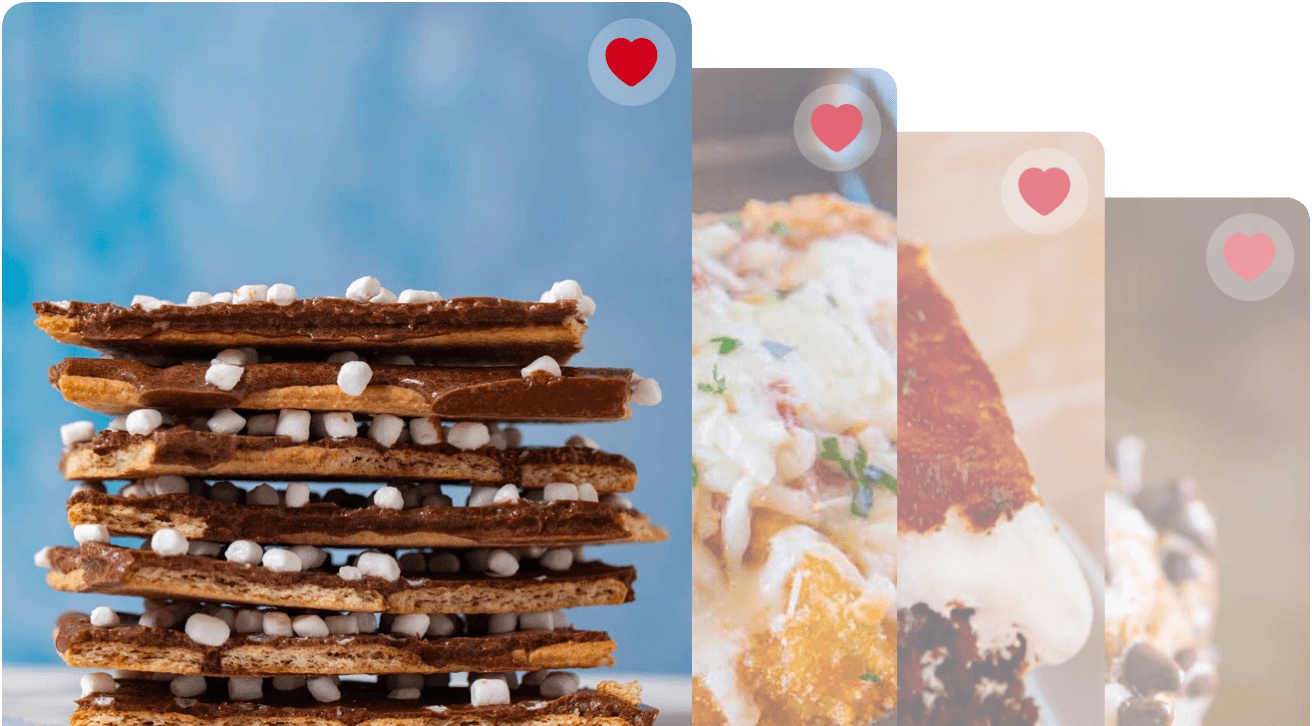 VARIATIONS ON OVEN TURKEY BACON
Spices: You can add a variety of different spices to change the flavor before you cook the bacon. Some great ones to try are garlic powder, cayenne pepper, or curry powder.
Brown Sugar: To cook crispy brown sugar bacon, mix together ¼ cup brown sugar with 3 tablespoons maple syrup. Then brush the mixture over the bacon before cooking them. It's the perfect recipe for a special occasion breakfast.
Other Bacon Options: You can use the same cooking method to cook different kinds of bacon. If you prefer regular pork bacon, you can use a sheet pan to cook them in the oven, rather than a pan. You can also try baking salmon rashers, or vegetarian bacon.
MORE HEALTHY TURKEY RECIPES
HOW TO STORE OVEN TURKEY TURKEY BACON
Serve: Once this recipe is done cooking, you shouldn't leave it at room temperature for longer than two hours.
Store: Oven Baked Turkey Bacon will last in the fridge for up to a week if stored in an airtight container.
Freeze: After baking you can store leftover bacon in the freezer for up to 6 months. You can keep the bacon separate with paper towels, or aluminum foil in a freezer bag. When you're ready to reheat let them defrost in the fridge overnight and put them in the oven to cook until warm and crispy again.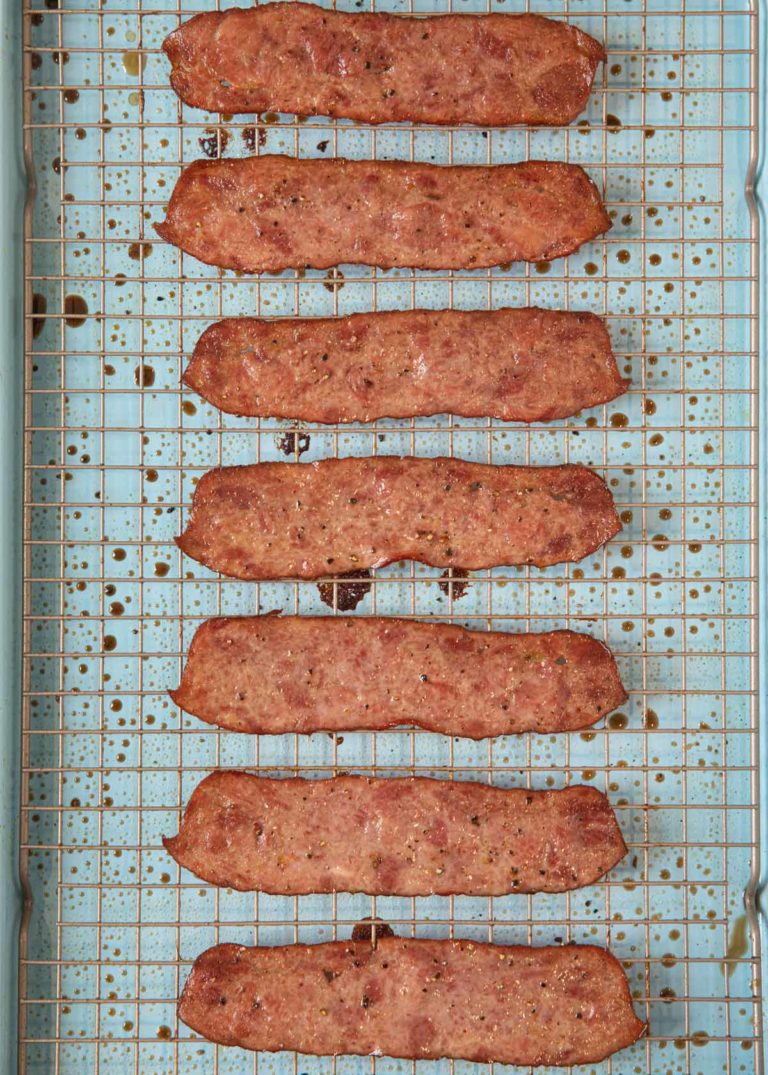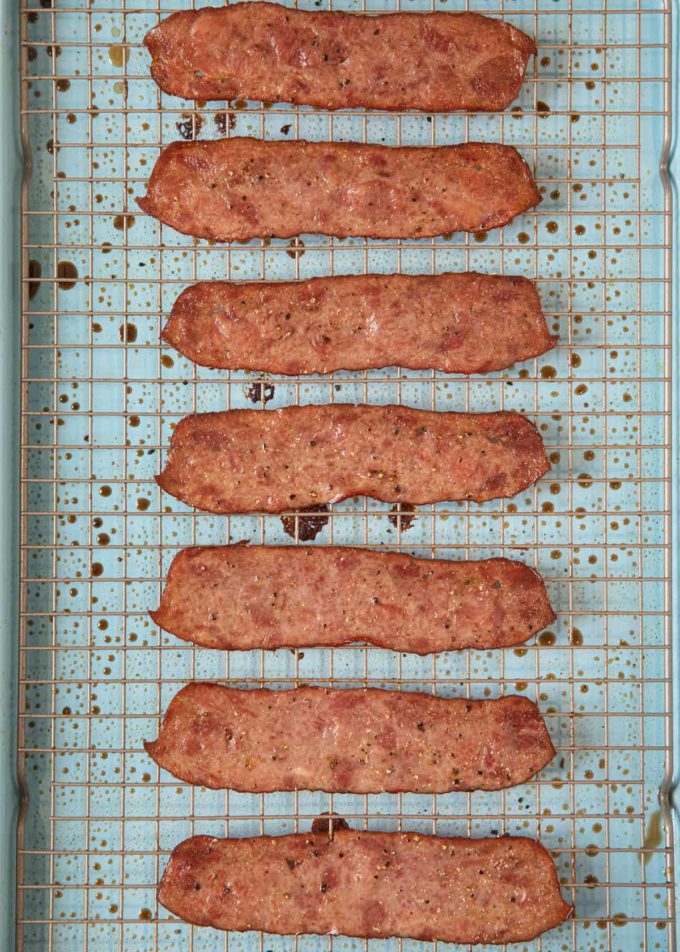 Ingredients
1

pound

turkey bacon

1/4

teaspoon

coarse ground black pepper
Instructions
Preheat oven to 400 degrees and line a baking sheet with parchment paper and top with a metal cooling rack.

Lay the bacon over the cooling rack in a single layer and sprinkle with black pepper.

Bake for

15-18 minutes

until browned.
Nutrition
Calories:
217
kcal
|
Carbohydrates:
2
g
|
Protein:
17
g
|
Fat:
16
g
|
Saturated Fat:
5
g
|
Cholesterol:
56
mg
|
Sodium:
1296
mg
|
Potassium:
224
mg
|
Fiber:
1
g
|
Sugar:
1
g
|
Calcium:
5
mg
|
Iron:
1.2
mg