Spinach frittata is a delicious and easy brunch recipe with Parmesan cheese that is filling, healthy and perfect for on the go meals too.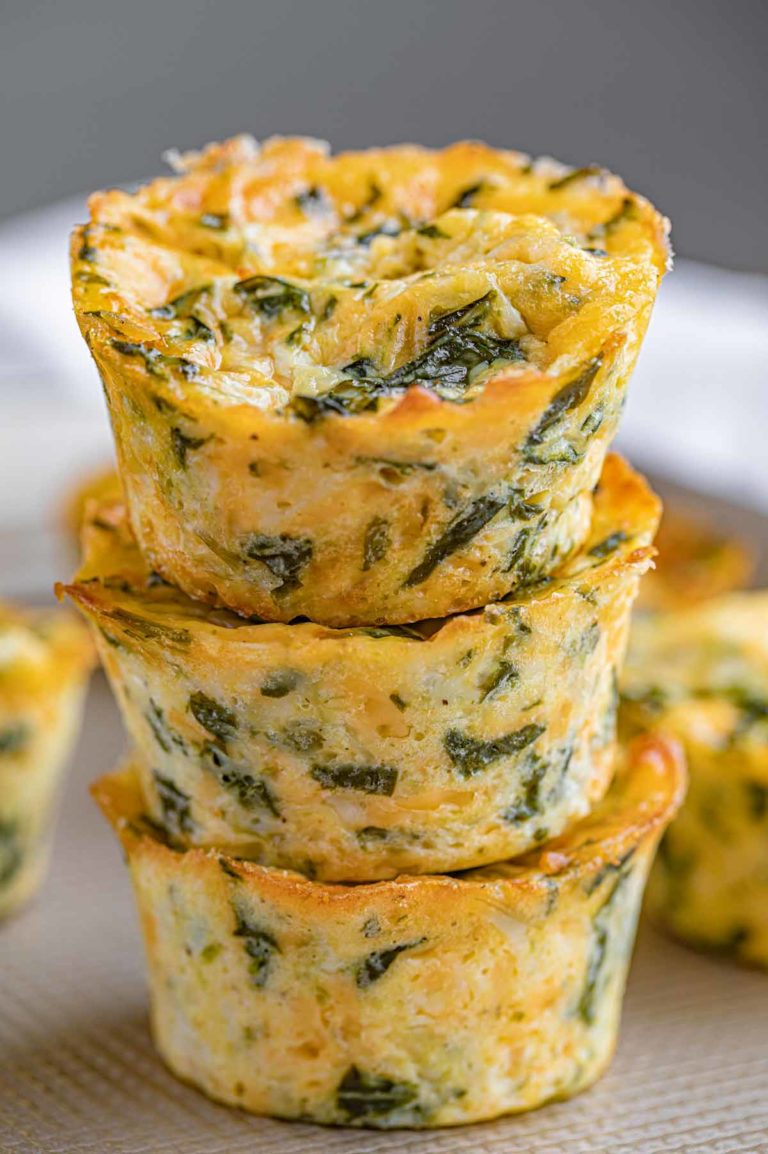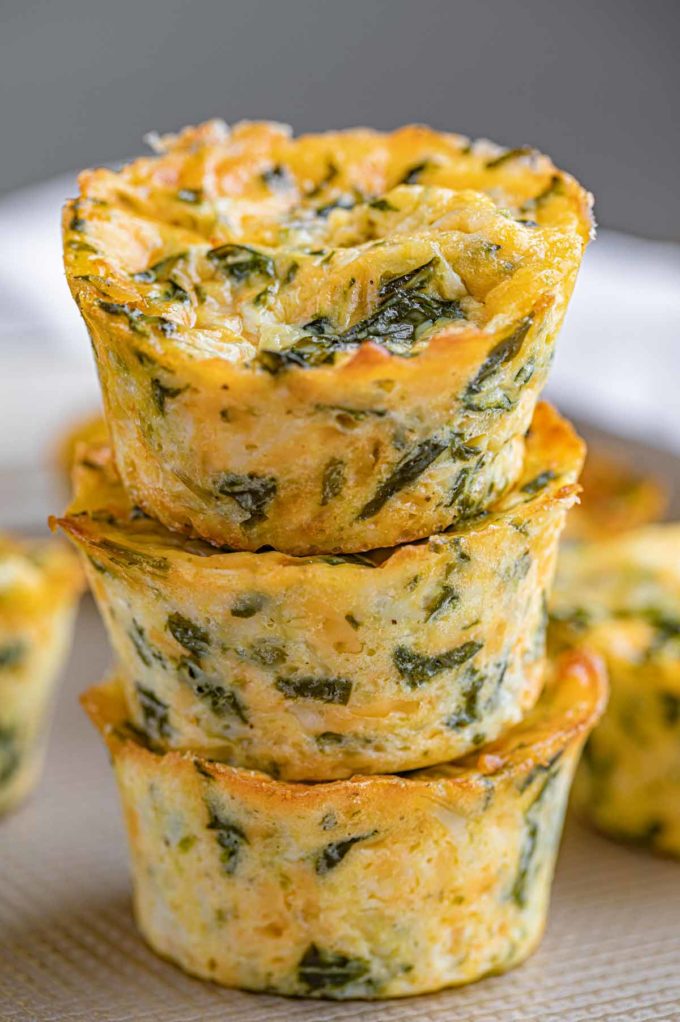 MINI SPINACH FRITTATAS
Crispy, filling, and great for dinner as well as breakfast, our spinach frittata recipe is perfect for first time chefs. The nice thing about spinach frittatas is that they are low-carb and gluten free without giving up any flavor. These frittatas are bite-sized and are perfect appetizers for a get-together or tasty mains for brunch with friends. You can also reheat them for a quick weeknight dinner, or for a snack on the go.
How to make Spinach Frittatas:
Preheat oven and spray a muffin tin with oil spray.
Whisk together the eggs, milk, spinach, Parmesan cheese, and spices.
Pour egg mixture into muffin tins.
Bake for 15-18 minutes.
To get started, preheat your oven and grease a nonstick muffin tin so that you're ready to go once you've finished mixing your ingredients. Combine your eggs, egg whites, milk, spinach, cheese and spices and whisk them together in a medium bowl, then pour the mixture into your muffin tin. All that's left after that is to put it in the oven for about 15 minutes or until the top is golden brown.
If you enjoyed this recipe, next time you should try our Skinny Deviled Eggs, Moo Shu Pork, or our Deviled Egg Potato Salad.
FRITATTAS WITH A TWIST
Our spinach frittata recipe is a great jumping-off point to experiment with your own variety of yummy ingredients. Here are some ideas:
Feta: replace the parmesan with feta cheese for a Greek-inspired taste.
Tex-Mex: try a frittata with cheddar cheese, onion and diced bell pepper. If you're feeling brave, a dash of hot sauce brings the flavors together nicely.
Italian: mix in a dash of Italian seasoning, red pepper and green onions.
Veggie: if you aren't a fan of fresh spinach, the sky is the limit with what veggies you can use. Try kale, Swiss chard or leeks to pack in the vitamins.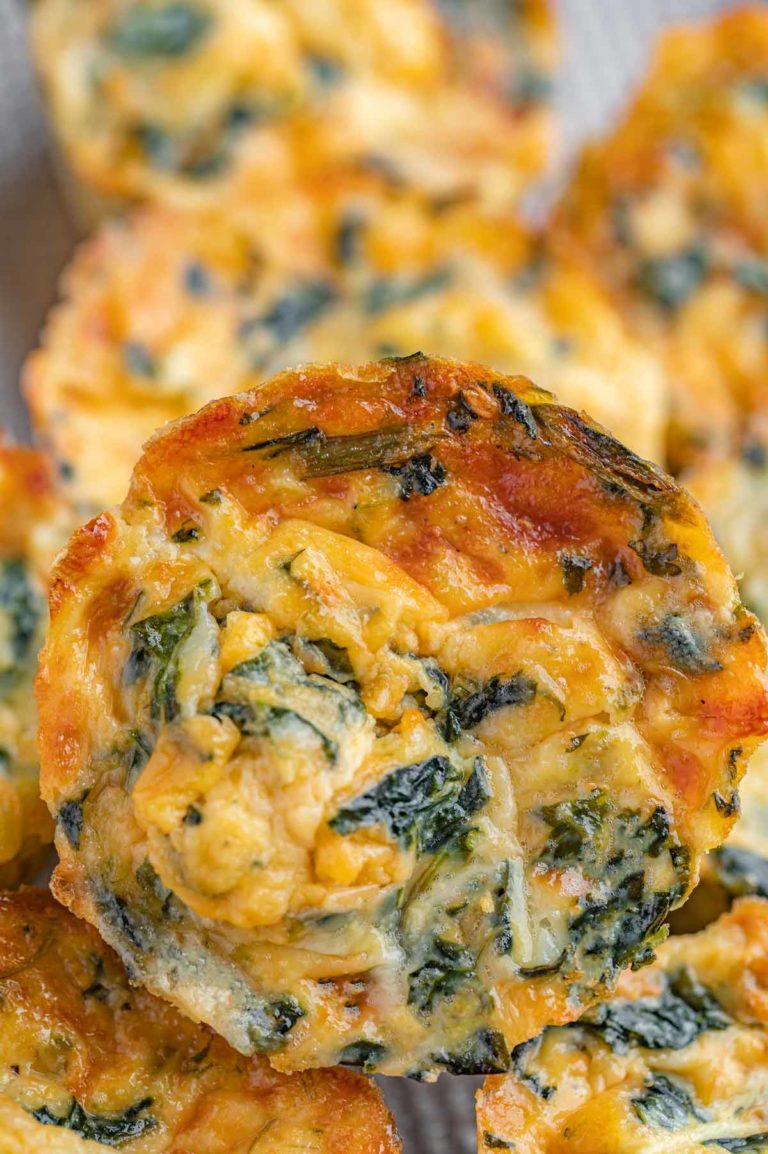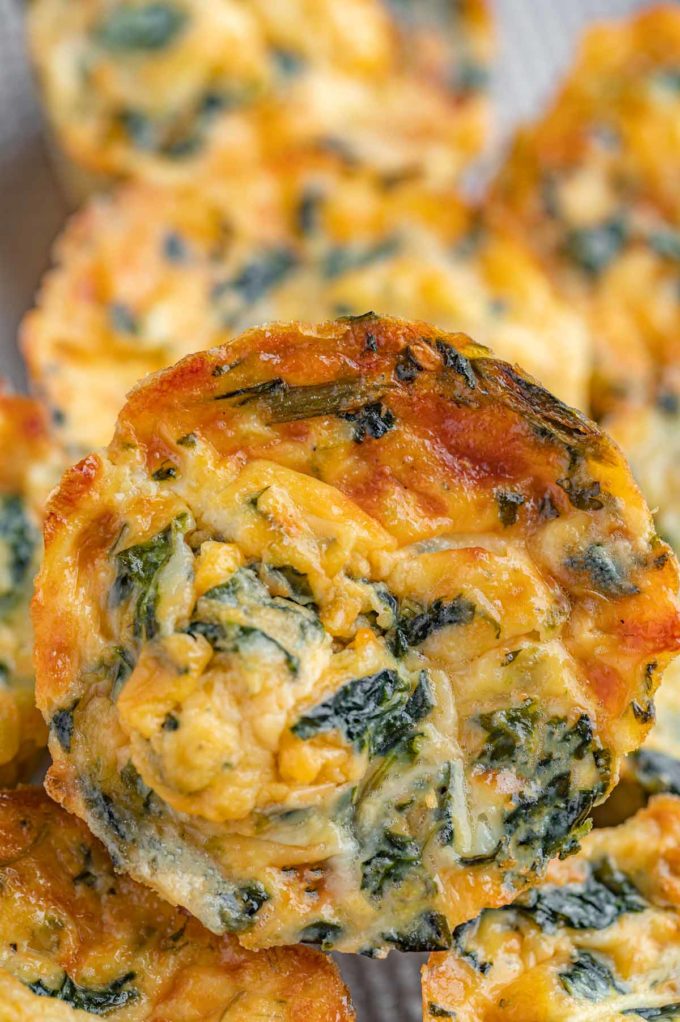 Create a free account to

Save Recipes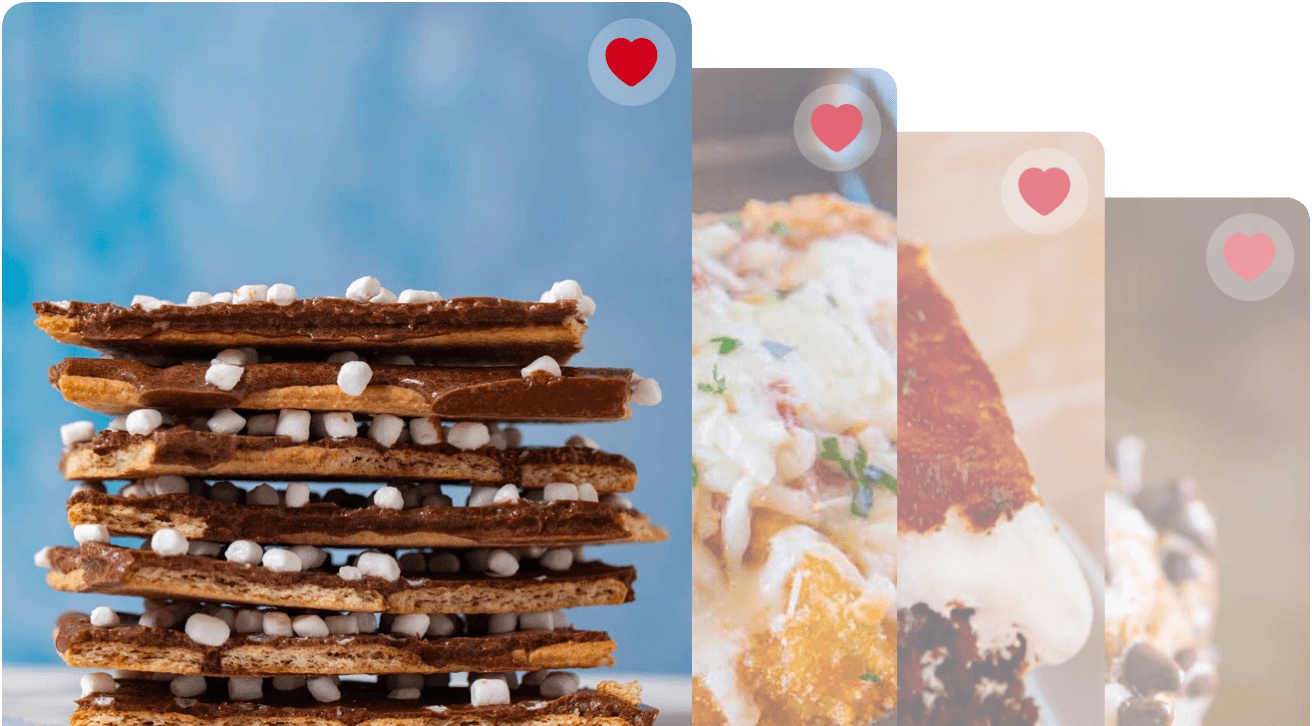 WHAT TO SERVE WITH FRITTATAS
If you're whipping up mini frittatas for brunch, a party or as a main course for dinner, here are some fun, healthy sides to try.
FRITTATA'S CLOSE RELATIVES
Omelette: if you took all of the ingredients of a frittata and mixed them in a pan on the stovetop, you would have a delicious omelette, that's how close these dishes are to each other.
Quiche: frittata has sometimes been called a crustless quiche, and while that's pretty close to true, there are some key differences. Quiche usually has milk a custard mixture in it, where frittata does not.
Strata: stratas are basically a frittata casserole with a bread element in it. The ingredients in a strata are set into layers, kind of like lasagna.
ORIGINS
From what we can tell, frittatas come from Italy, and their name come from the word "friggere," or "fried." Frittatas were essentially just fancy omelettes until fairly recently, when the word began to be used just for egg dishes made with mixed eggs, milk and cheese without a crust. There are various other dishes around the world that are similar to the frittata, such as okonomiyaki in Japan or Tunisian tajine.
SAFE SERVING TEMPERATURE
According to their website, the USDA recommends that egg dishes be cooked to at least 160 degrees F (71.1 degrees C). You should check the temperature of your frittata before enjoying it, no matter how crispy and golden brown it looks.
STORAGE
Serve: don't leave a frittata out for longer than 2 hours, because of the dairy and egg mixture in it.
Store: if you want to keep the frittata from last night to enjoy later, allow it to cool to room temperature and then seal it in an airtight container. It can last up to 4 days in the fridge.
Freeze: You can freeze these frittatas for up to three months if wrapped tightly with plastic wrap then foil to prevent air from causing freezer burn.


Ingredients
4

large

eggs

4

large

egg whites

1/2

cup

2% milk

4

cups

fresh spinach

1/2

cup

Parmesan cheese

1/2

teaspoon

kosher salt

1/4

teaspoon

coarse ground black pepper

1/4

teaspoon

paprika
Instructions
Preheat oven to 450 degrees and spray a muffin tin with vegetable oil spray.

Whisk together the eggs, egg whites, milk, spinach, Parmesan cheese, salt, pepper and paprika.

Pour egg mixture into muffin tins 2/3 of the way full.

Bake for

15-18 minutes

or until golden brown.
Nutrition
Calories:
81
kcal
|
Carbohydrates:
1
g
|
Protein:
8
g
|
Fat:
4
g
|
Saturated Fat:
2
g
|
Cholesterol:
110
mg
|
Sodium:
320
mg
|
Potassium:
92
mg
|
Sugar:
1
g
|
Vitamin A:
250
IU
|
Calcium:
108
mg
|
Iron:
0.5
mg