Greek Yogurt Biscuits are fluffy, flaky biscuits made with just 2 ingredients. Easy dough with no kneading or rising time!
Greek Yogurt is such a healthy and versatile ingredient. You can use it to make these delicious biscuits, or a Breakfast Recipe like Yogurt Waffles.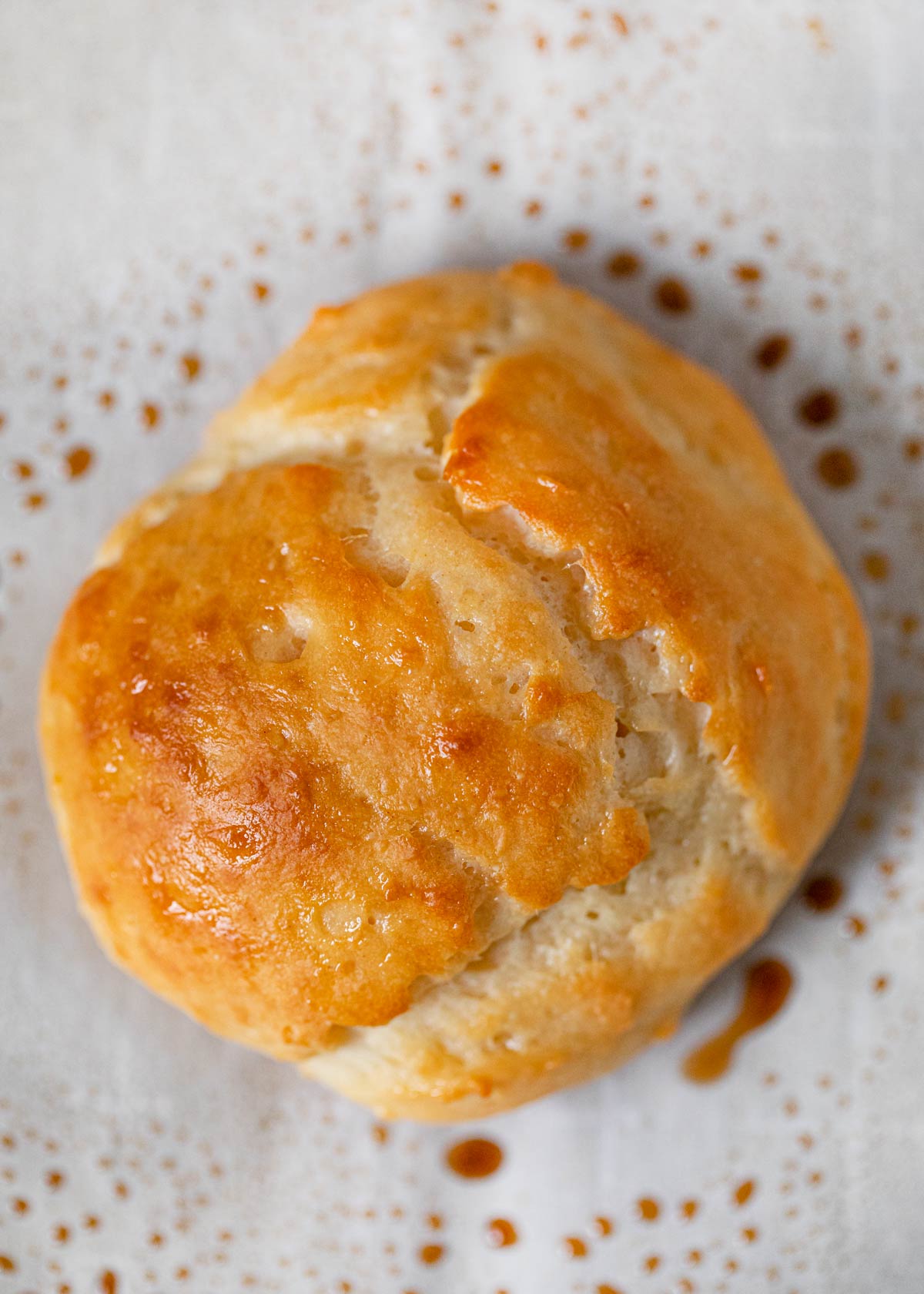 GREEK YOGURT BISCUITS
This Healthy Biscuit recipe is low calorie, and made with no butter, eggs, or oil in the ingredients. But somehow they still come out buttery and flaky from the oven. And these biscuits are the perfect to serve with any meal, or eat on their own.
Use Biscuits as a healthy bread to dip in your favorite soups like Beef and Cabbage Roll Soup, White Kale Soup, or Healthy Lentil Soup. Or make yourself some creamy gravy, for the Southern classic biscuits and gravy.
You can also enjoy biscuits on their own as a low calorie snack or breakfast. There's simply nothing better than starting off your morning with a healthy biscuit smothered in some melted butter. Some other delicious toppings to try are peanut butter, Strawberry Chia Jam, or even Nutella. These flaky biscuits taste just as good with sweet toppings as they do savory, so have fun trying them with different meals.
EASIEST DOUGH RECIPE EVER
These crumbly biscuits are so wonderful to have on hand, you might want to bake an extra batch, and save some in the freezer. Healthy Biscuits are such an easy recipe. All you need is self-rising flour and Greek Yogurt to make this wonderful biscuit recipe. And there's practically as few steps as ingredients in the recipe.
First mix the two ingredients, but be careful not to overwork the dough.
Drop ¼ cup of biscuit dough balls onto a parchment lined baking sheet.
If you add a bit more flour to make the dough easier to handle you can even use a biscuit cutter for a perfect circle.
Bake the dough for 18 minutes, and you're done.
It truly doesn't get simpler than this recipe!
HOW TO MAKE SELF-RISING FLOUR
You can easily find store-bought rising all purpose flour. However it's a lot harder to find, if you prefer baking with whole wheat flour, or a gluten-free flour. Here is an easy step-by-step guide to make self-rising flour. You can use it for almond flour, oat flour or any other gluten free flour.
You'll simply need to mix 1 cup of your choice in flour with 1 ½ teaspoons baking powder, and ¼ teaspoon salt. Depending on how heavy the flour is you may have to slightly increase the amount of rising agent you use.
EASY QUICK BREAD RECIPES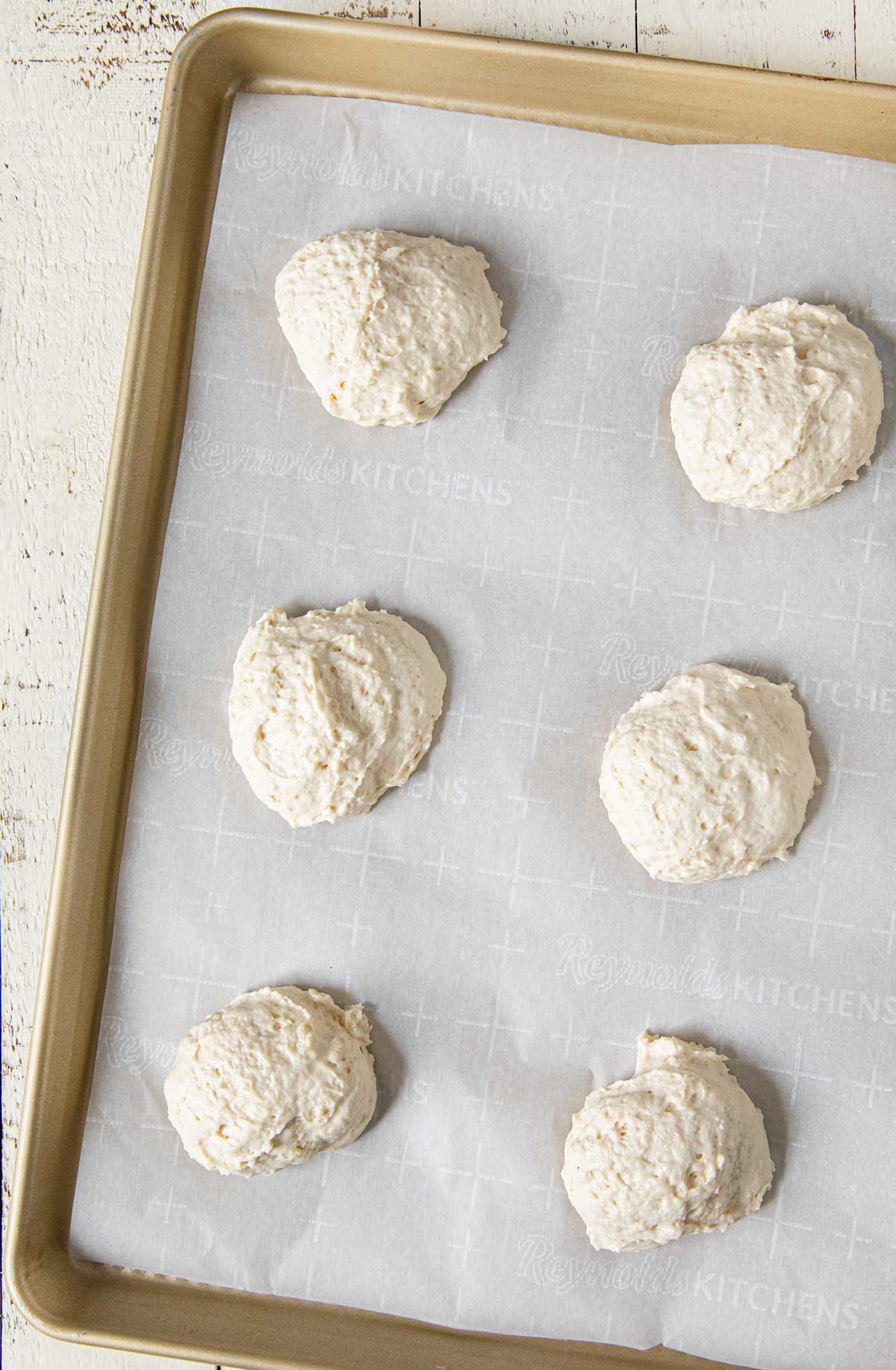 Create a free account to

Save Recipes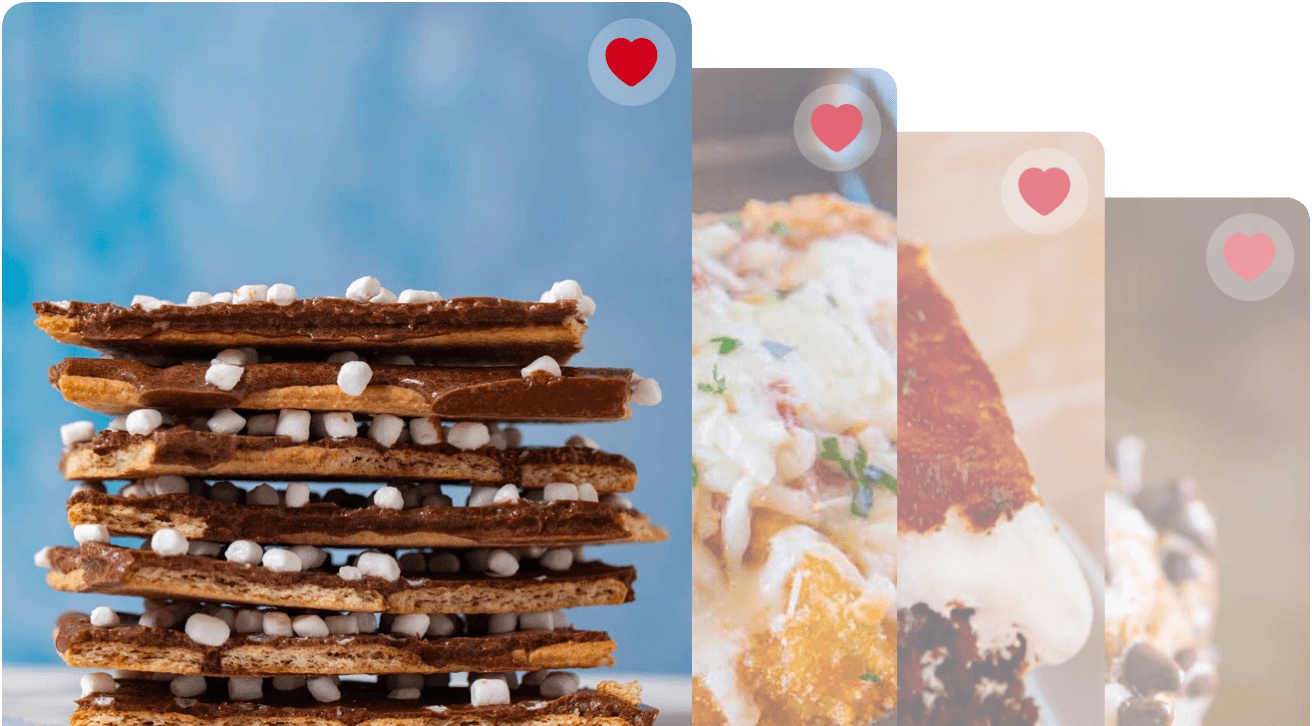 VARIATIONS ON GREEK YOGURT BISCUITS
Vegan Biscuits: To make this recipe vegan, replace the plain yogurt with a non-dairy alternative. There are several brands that make dairy-free yogurt. Kite Hill Almond Milk Yogurt, Forager Unsweetened Plain Cashewgurt, or Daiya Plain Greek Yogurt Alternative are all great yogurt options to make vegan biscuits. Once they're out of the oven spread vegan butter over the top and enjoy.
Sweet Biscuits: These fluffy biscuits are wonderful as they are, but if you'd like to make some sweet additions to make them more similar to a scone or breakfast pastry. Try adding a little bit of cinnamon to the recipe. Or put a handful of raisins or chocolate chips in the dough. They'll make an excellent low-fat treat that you can enjoy for breakfast or snack on a low calorie diet.
Less Sugar Biscuits: If you're on a sugar free diet you can still enjoy this biscuit recipe. Just find a yogurt without any added sugar. There will still be some natural sugar in it, but no added sweetener. For example Chobani Whole Fat Yogurt has low carbs and low sugars. It's the best option to use on a Keto or low sugar diet.
WHAT TO SERVE GREEK YOGURT BISCUITS WITH
HOW TO STORE GREEK YOGURT BISCUITS
Serve: After baking, biscuits should last for up to 2 days at room temperature. Keep them covered or in a sealed bag so they stay flaky and soft.
Store: To keep them longer seal the biscuits in an airtight container. Stored properly they can last in the fridge for up to a week.
Freeze: You can make biscuits ahead and store them in the freezer for up to 3 months. Let them defrost in the fridge and reheat them for a few minutes in the oven, before enjoying.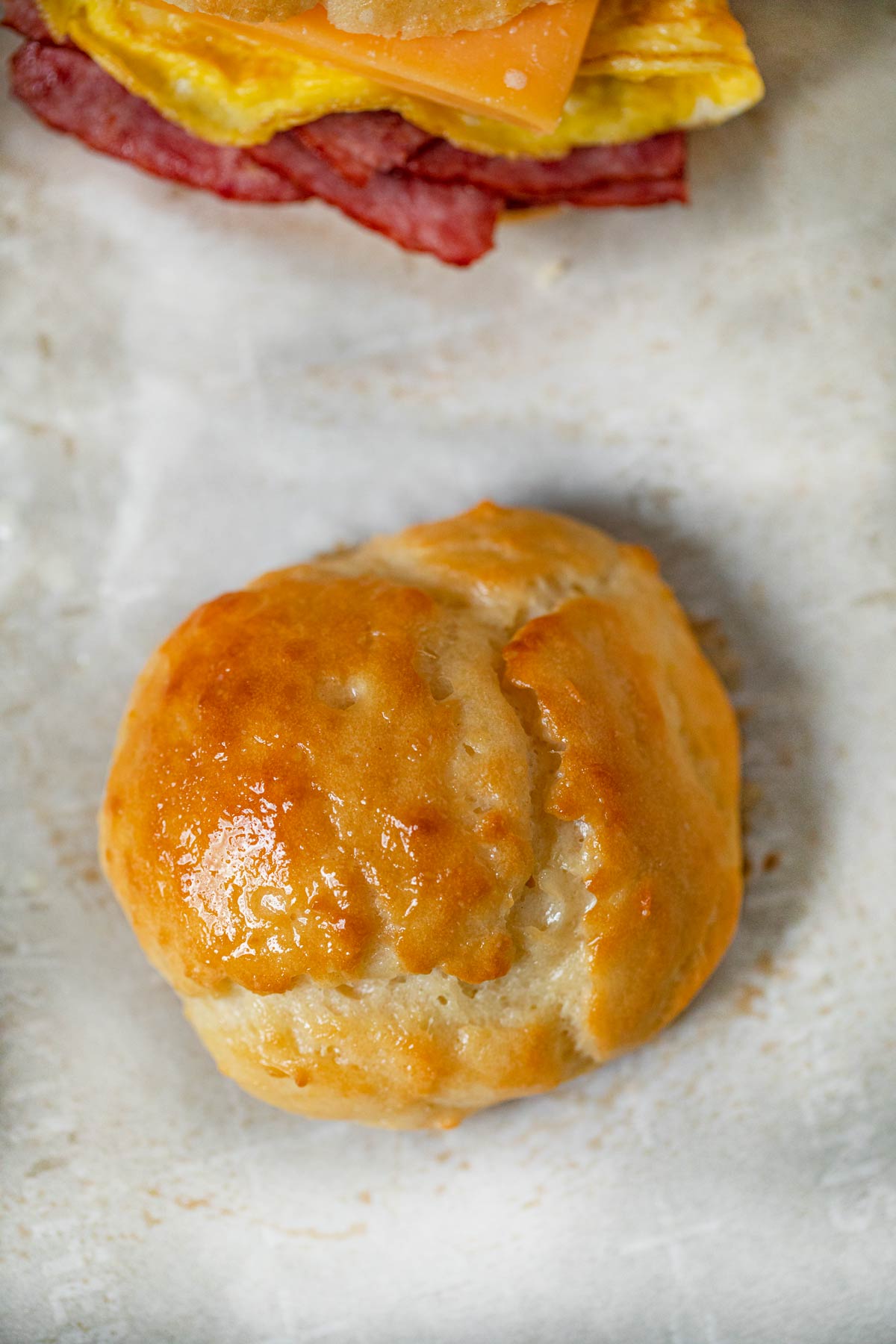 Ingredients
1 1/2

cups

self-rising flour

1 1/2

cups

plain whole-milk Greek yogurt
Instructions
Pre-heat the oven to 400 degrees and line a baking sheet with parchment paper.

Mix together flour and yogurt until no flour is visible.

Scoop ¼ cup of batter onto baking sheet and bake for

18-20 minutes

.
Nutrition
Calories:
122
kcal
|
Carbohydrates:
21
g
|
Protein:
8
g
|
Fat:
1
g
|
Saturated Fat:
1
g
|
Cholesterol:
2
mg
|
Sodium:
16
mg
|
Potassium:
87
mg
|
Fiber:
1
g
|
Sugar:
1
g
|
Calcium:
51
mg
|
Iron:
1
mg