Chewy, buttery, gluten-free cookie with Quinoa. Quinoa Cookies are perfectly moist with crunchy texture from quinoa. Filled with healthy ingredients like coconut, applesauce, banana, and peanut butter.
These cookies are so healthy you can eat them as a quick, portable Breakfast or snack, but sweet enough to be a Dessert. For more easy breakfast cookies try Oatmeal Banana Cookies.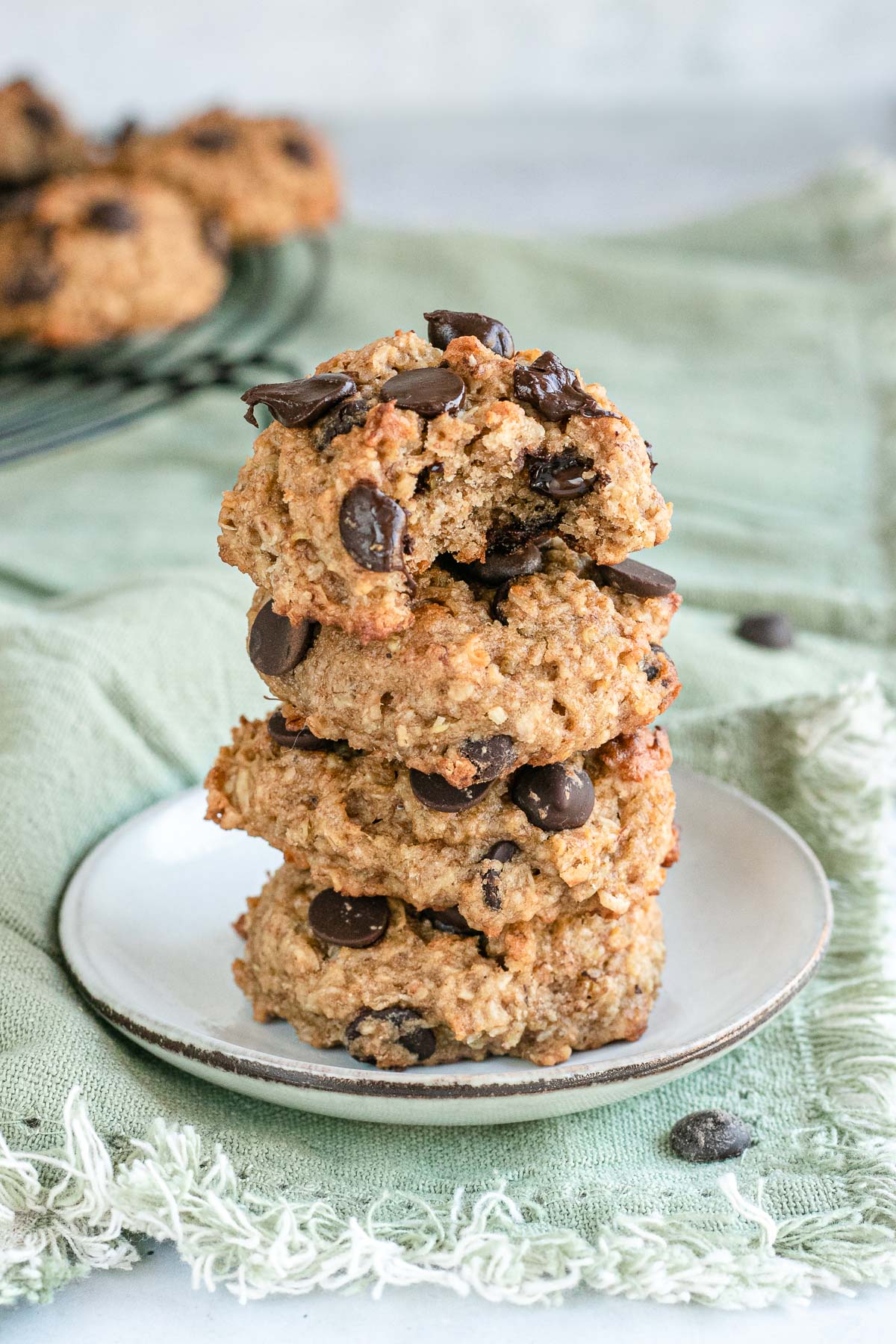 QUINOA COOKIES
These Chocolate Peanut Butter Quinoa Cookies are made with so many delicious and sweet ingredients like bananas, vanilla extract, shredded coconut, brown sugar, and semisweet chocolate chips. They're also made with a combination of rolled oats, wheat flour, and of course quinoa. All these ingredients together make the perfect soft, healthy, dairy-free, and vegan cookies.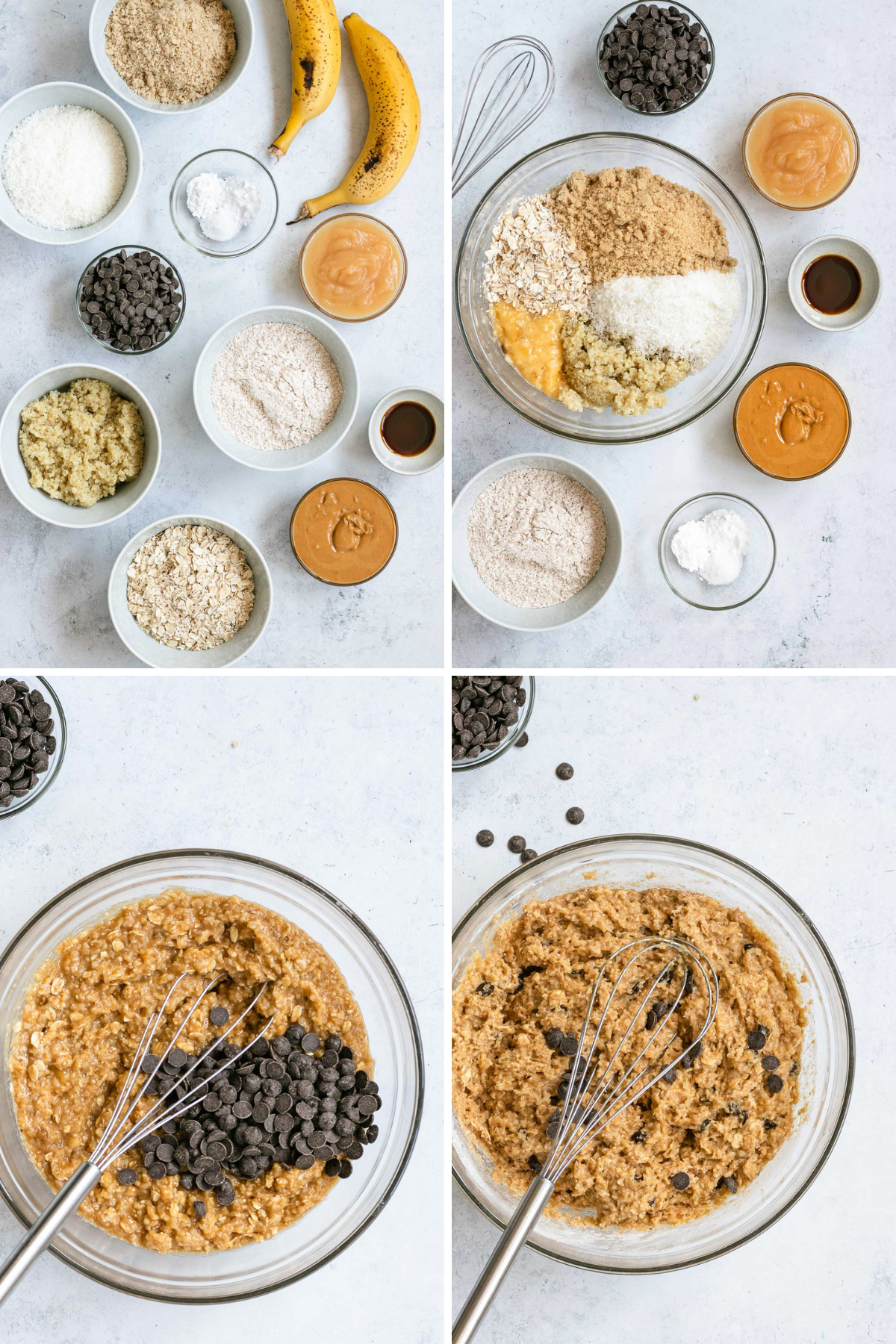 It's always amazing to find healthy recipes, especially if those recipes are full of chocolate chips, delicious, and kid-friendly. For other healthy cookie recipes try The BEST Ever Healthy Chocolate Chip Cookies or Healthy Chocolate Peanut Butter Chip Cookies. Just like these Quinoa Cookies, they're wonderful recipes with simple, nutritional ingredients. Plus, they're just as tasty as traditional less healthy chocolate chip cookies.
You'll be amazed at the chewy and crunchy combination in this recipe. The rolled oats, wheat flour, banana, and applesauce all bake together to make a moist, soft and chewy cookie that's absolutely wonderful. Then putting in the cooked quinoa, not only brings some extra protein and nutrients, but also adds some delicious crunch to the recipe. The coconut flakes also bring a little extra sweetness and texture.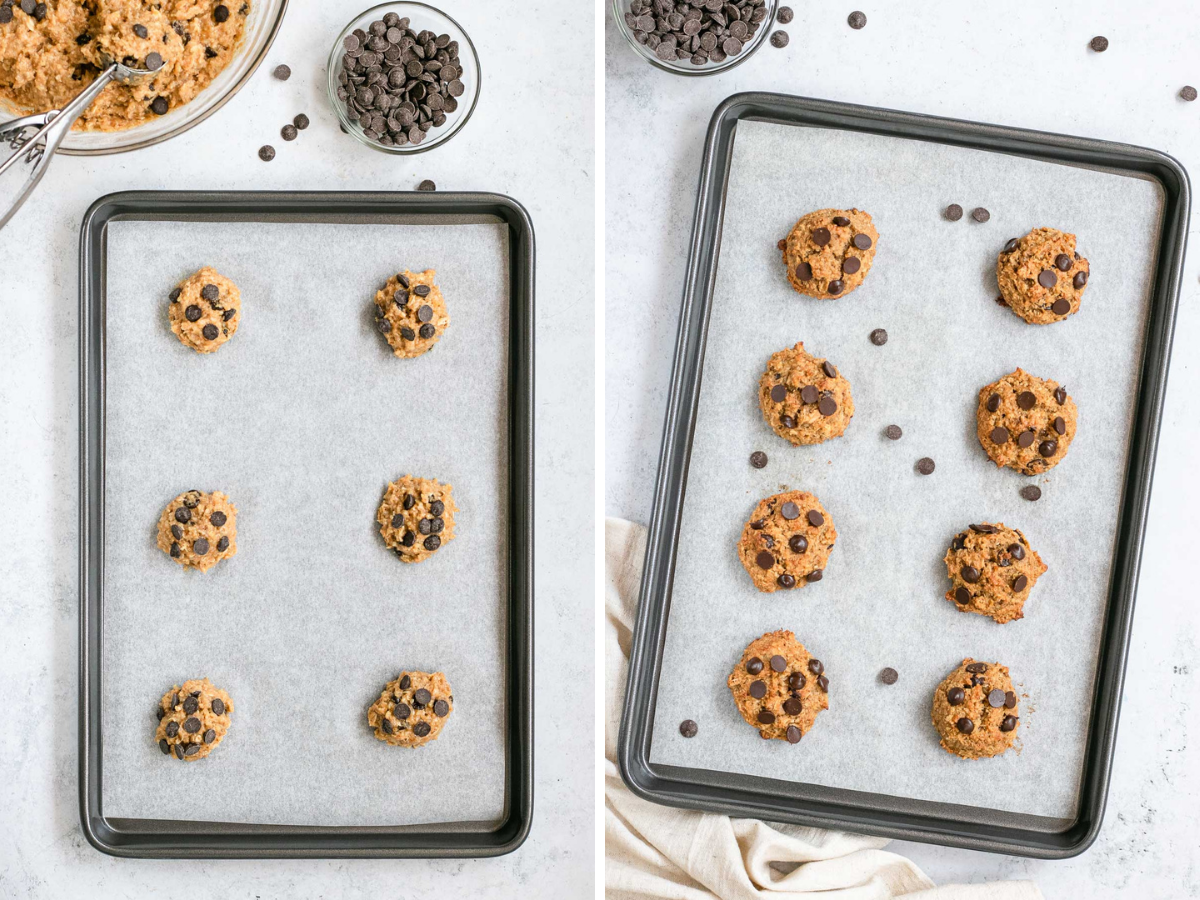 More than just being healthy, these cookies are sweet, chewy, and unique. They're all the delicious things you love about a classic cookie recipe, but with new ingredients that make it more exciting and bring a nice change. They're the perfect low-calorie snack that will still satisfy your sweet tooth, and give you energy throughout the day.
MORE EASY DESSERT RECIPES

Create a free account to

Save Recipes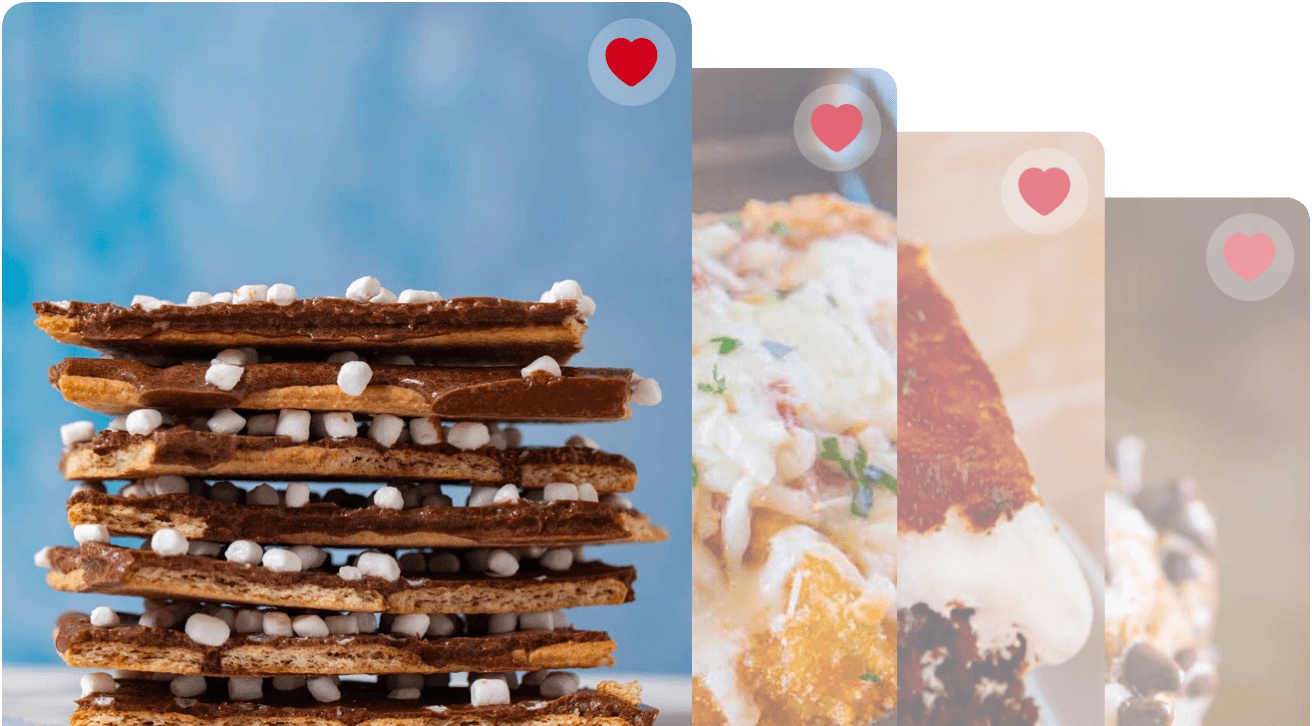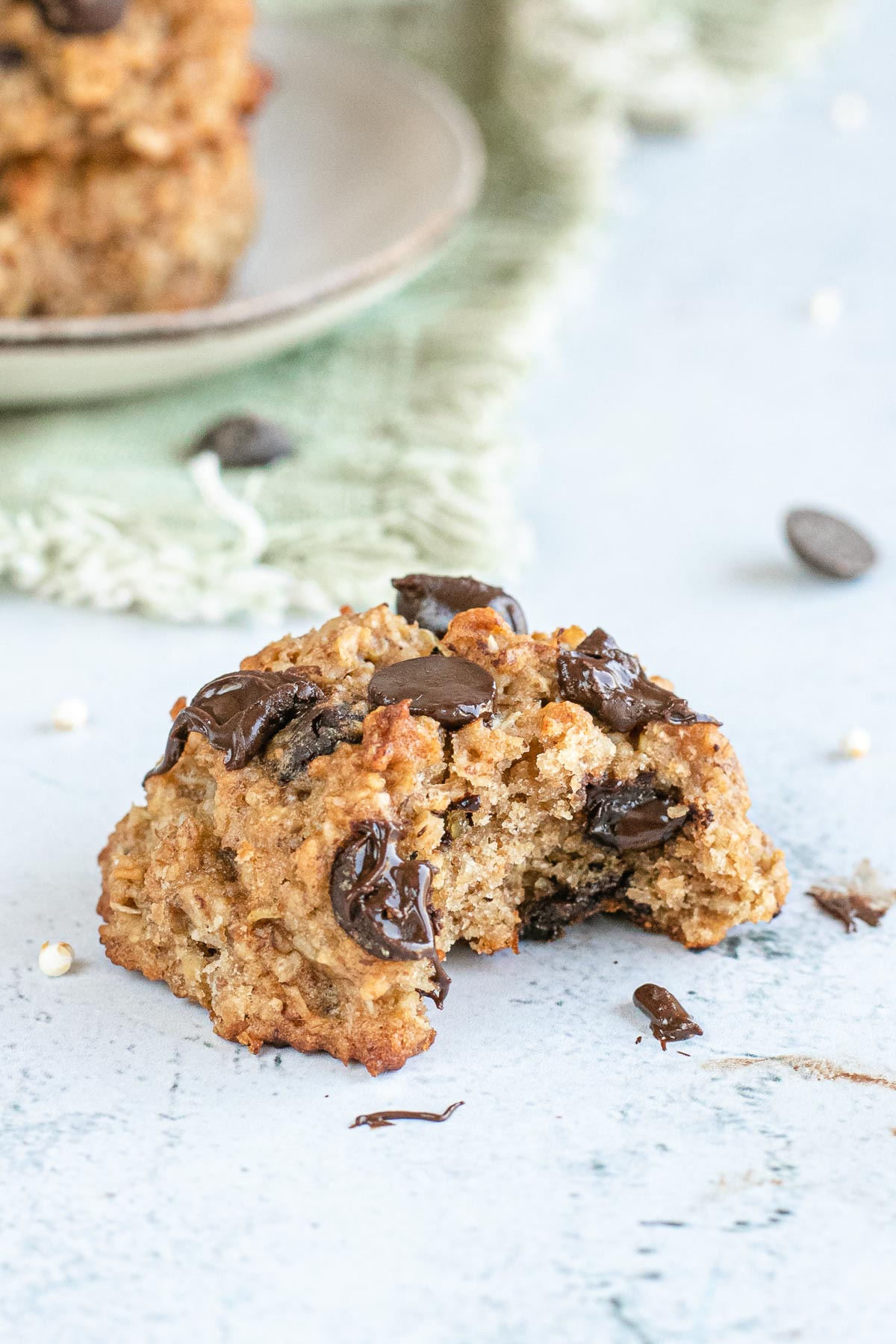 VARIATIONS ON QUINOA COOKIES
Gluten Free Quinoa Cookies: To make this wonderful vegan recipe gluten free, you'll need to replace the whole wheat flour in the recipe. There are plenty of gluten free flour options you can try. A popular substitute is using almond flour, but if you need a nut-free flour oat flour is also great. Since you're already using quinoa in the recipe, you can also try quinoa flour. To make your own quinoa flour, just grind quinoa into a powder in a high-powered food processor.
Delicious add-ins: There are so many varied tastes and textures in these cookies that you can feel free to experiment with or add more to. A few more ingredients you can try adding are chopped almonds, raisins, or flaxseed. You can also add in a little maple syrup for sweetness, or use it to replace the brown sugar. If you prefer almond butter, you can also use it in place of the peanut butter.
No-bake Quinoa Cookies: Instead of making regular baked Quinoa Cookies you can enjoy a no-bake cookie recipe. To do this combine cooked quinoa, ½ cup peanut butter, ¼ cup maple syrup (or honey), 2 tablespoons coconut oil, 1 tablespoon vanilla extract, ¼ cup almond meal, and ¼ cup coconut flakes in a small sauce pan. Once the cookie dough has cooled add in chocolate chips. Then use a cookie scoop to shape the cookies and put them on parchment paper until fully cooled and ready to enjoy.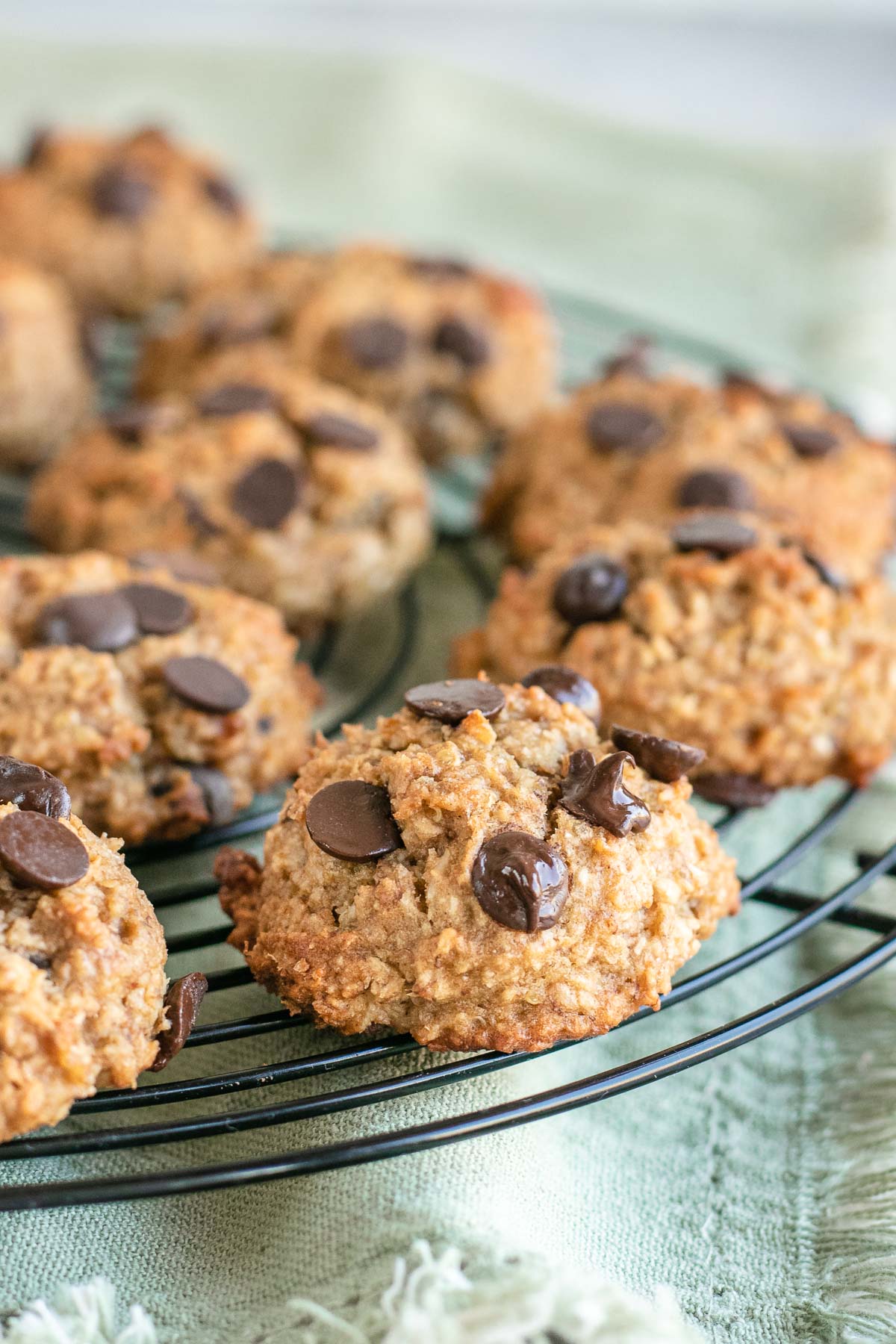 MORE HEALTHY COOKIE RECIPES
HOW TO STORE QUINOA COOKIES
Serve: Chocolate Chip Quinoa Cookies will stay good at room temperature for up to 3 days. To keep them nice and soft keep them covered or in an airtight container in a dry cool place.
Store: You can store this recipe in the fridge for up to a week. Take them out of the oven and let them cool before storing them in an airtight container in the fridge.
Freeze: These are also great cookies to make-ahead because you can keep them in the freezer for up to 3 months. Just let them defrost in the fridge overnight before enjoying them.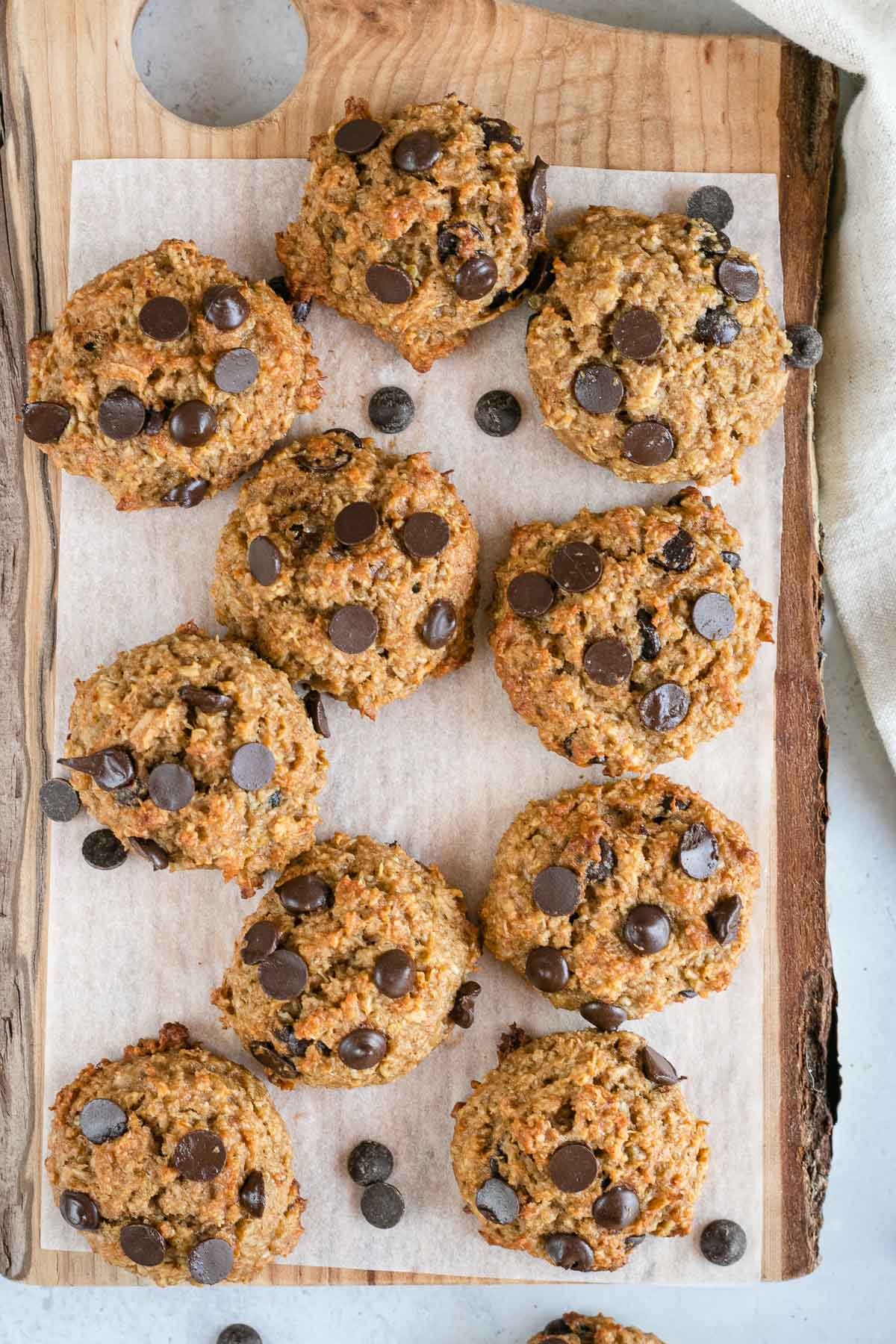 Ingredients
2/3

cup

quinoa

, cooked and cooled

1

cup

shredded coconut

1

cup

rolled oats

3/4

cup

brown sugar

, packed

2

ripe bananas

, mashed

1/2

cup

applesauce

1/2

cup

peanut butter

1

teaspoon

vanilla extract

1

cup

whole wheat flour

1

teaspoon

baking soda

1

teaspoon

baking powder

1

teaspoon

salt

3/4

cup

semisweet chocolate chips
Instructions
Preheat oven to 350 degrees and line a baking sheet with parchment paper.

Mix the quinoa, coconut, rolled oats, brown sugar, banana, applesauce, peanut butter and vanilla extract in a large bowl.

Sift together whole wheat flour, baking soda, baking powder, salt and whisk it into the bowl.

Stir in ½ cup of chocolate chips until just mixed in.

Using a 1 tablespoon scoop add the cookie dough to the baking sheet and top with a couple chocolate chips.

Bake for

20-25 minutes

, until edges are lightly browned.
Nutrition
Calories:
224
kcal
|
Carbohydrates:
32
g
|
Protein:
5
g
|
Fat:
9
g
|
Saturated Fat:
4
g
|
Cholesterol:
1
mg
|
Sodium:
241
mg
|
Potassium:
268
mg
|
Fiber:
3
g
|
Sugar:
17
g
|
Vitamin A:
12
IU
|
Vitamin C:
1
mg
|
Calcium:
34
mg
|
Iron:
2
mg