Healthy Banana Peanut Butter Muffins are an easy on-the-go breakfast that's filling with whole wheat flour and made in minutes.
When it comes to the perfect Muffin Recipe, it's hard to pick a favorite. Blueberry Muffins might be the most popular (and with good reason), but these Peanut Butter Banana Muffins could give them a run for their money.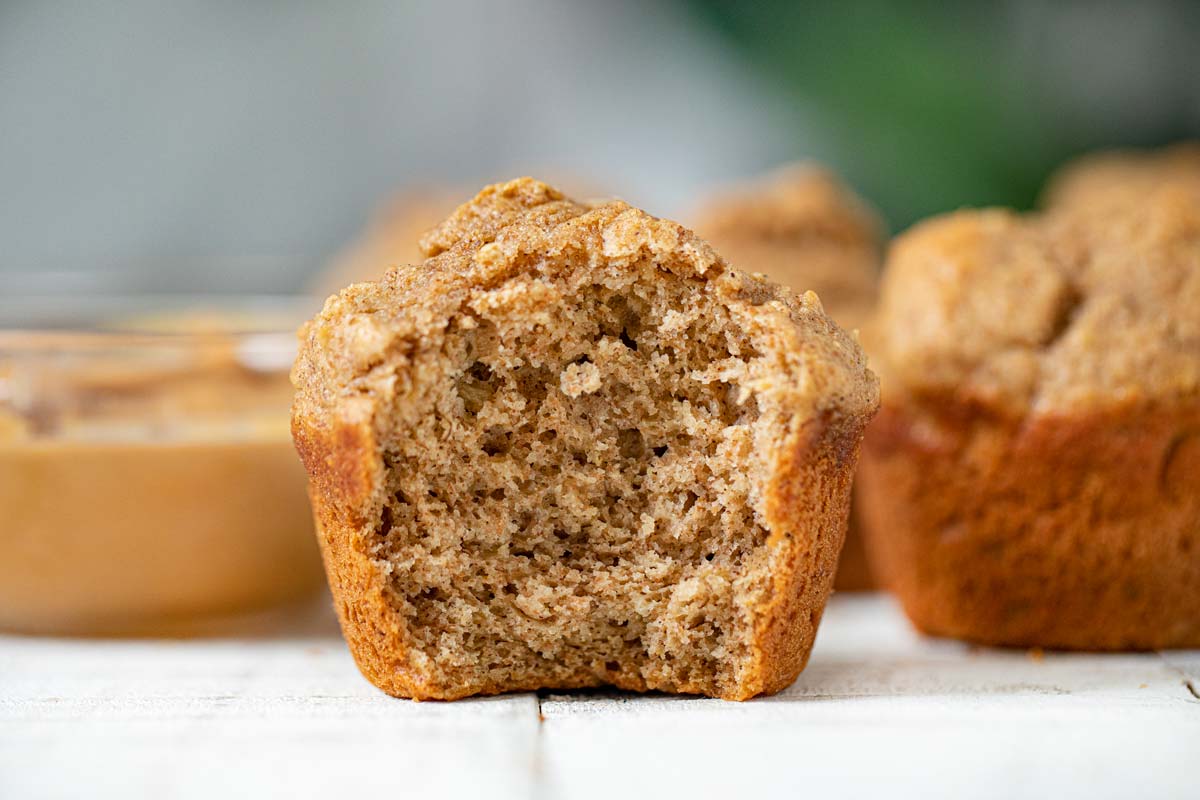 HEALTHY BANANA PEANUT BUTTER MUFFINS
These Healthy Banana Muffins are ready to become your new go-to breakfast. Imagine if fresh out of the oven banana bread and your favorite muffin came together, then add peanut butter to it, and you'll have a sense of just how amazing these peanut butter muffins are. But honestly you'll have to taste it to really believe it.
This Banana Muffin recipe is full of mashed bananas, sugar-free Greek Yogurt, creamy peanut butter, cinnamon, and whole wheat flour. With so many wholesome and delicious ingredients, they're the perfect easy to use ripe bananas. In fact, you might end up buying extra bananas just so you can make this Banana Muffin recipe more often. If you're looking for more recipes to use up bananas, other than typical banana bread, try Oatmeal banana cookies, Banana Baked Oatmeal, or Healthy Banana Bread Cake.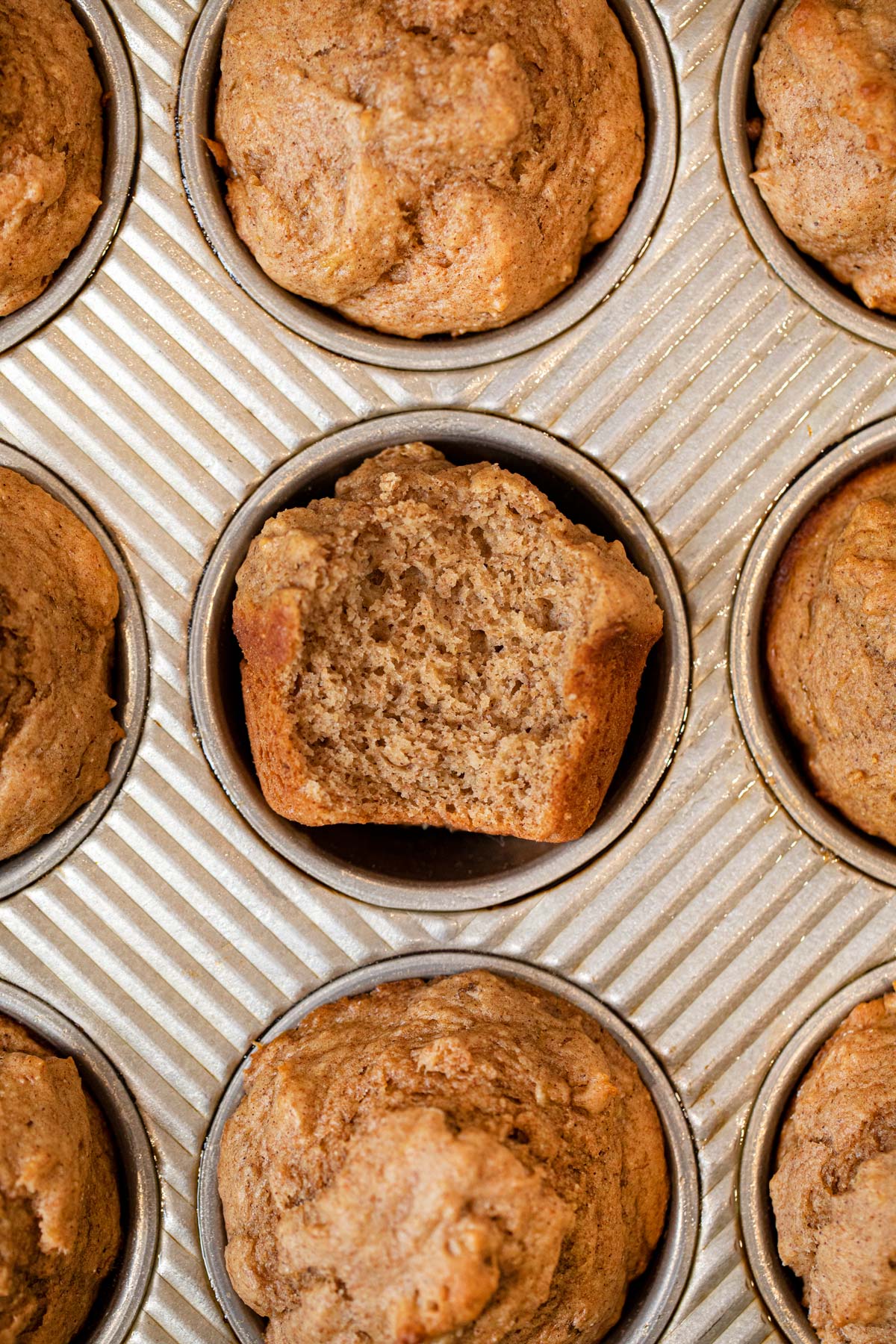 WHAT MAKES BANANA BREAD MUFFINS HEALTHY?
Muffins and banana bread might not be what comes to mind when you think of eating healthy. But there are so many nutritious ingredients in these muffins!
Firstly, this Healthy Banana Muffins recipe uses mashed bananas. These are the most obviously healthy ingredient. Bananas are low in calories, heart healthy, rich in potassium, and full of antioxidants.
Along with bananas this recipe also uses whole wheat flour. Whole wheat flour is much richer in nutrients than all-purpose flour or white whole wheat flour. Of course, whole wheat does have gluten in it, but you can find the step-by-step instructions to make these muffins gluten-free by using oats below.
And just like the bananas the peanut butter in this recipe is full of protein. Which makes these muffins filling, so you won't have to eat too many of them to get you going in the morning.
MORE HEALTHY MUFFIN RECIPES
QUICK TIPS TO MAKE BANANA MUFFINS
Be careful not to over-mix when combining the wet and dry ingredients. Just stir until combined
If you don't have muffin liners you can spray the muffin tin with coconut oil or any other non-stick spray.
Use an ice cream scoop to evenly distribute the muffin batter in the tin.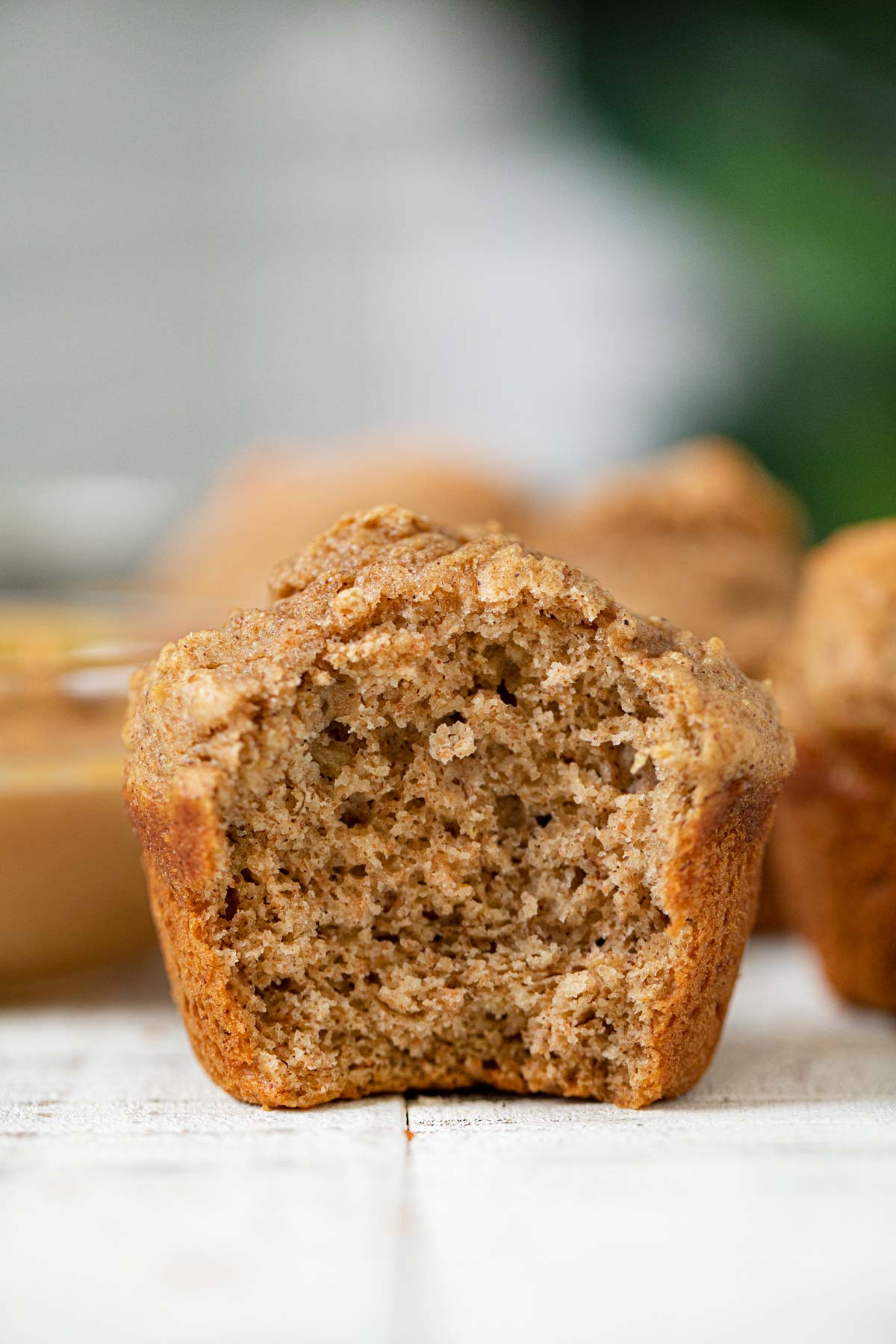 Create a free account to

Save Recipes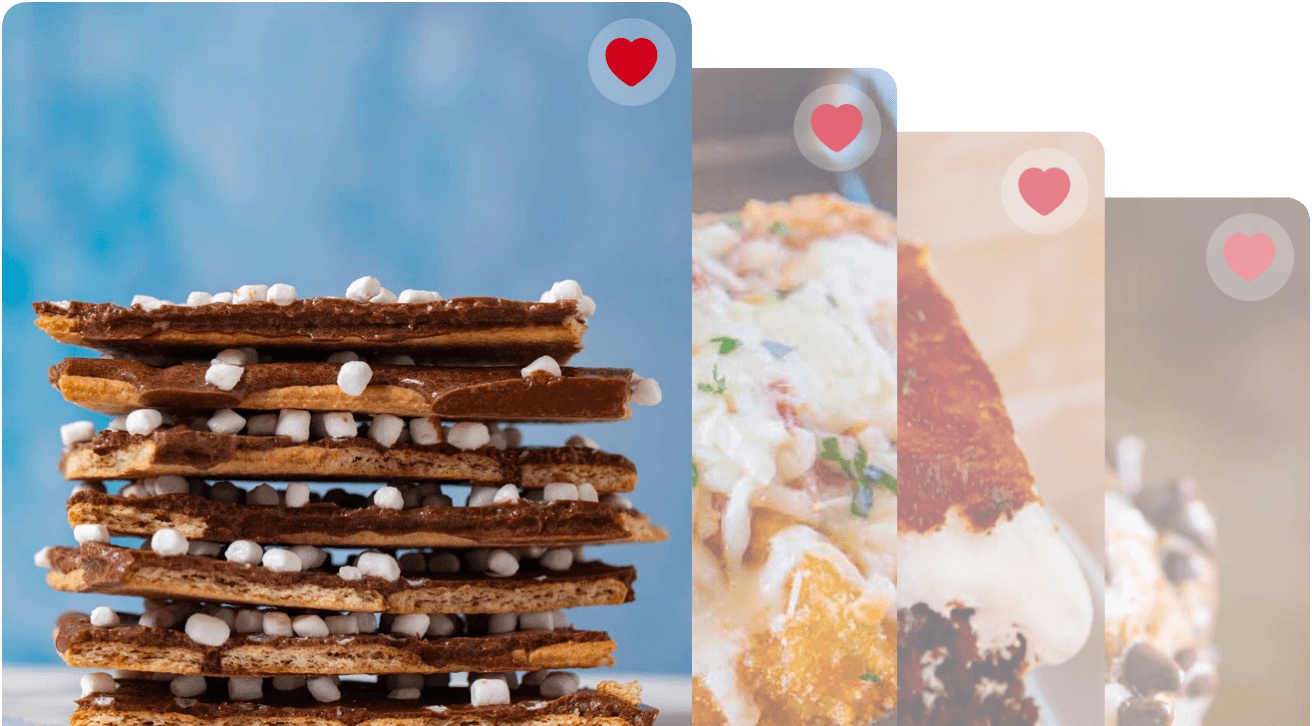 VARIATIONS ON HEALTHY BANANA PEANUT BUTTER MUFFINS
Add-ins: There are so many quick and delicious mix-ins to try with Healthy Banana Muffins. Try adding chopped nuts like pecans or walnuts to the muffin batter. You can also add chocolate chips. Semisweet chocolate chips, white chocolate chips, milk chocolate chips, or even peanut butter chocolate chips will all sweeten up the muffins even more and make them wonderfully melty. If you're looking for more sweetness, but don't want to add more brown sugar or chocolate chips you can also use maple syrup. Feel free to exchange some or all of the brown sugar for maple syrup in the muffin recipe. If you replace the brown sugar with maple syrup, then decrease other wet ingredients to get the right consistency
Mini muffins: For quick and easy bite-sized banana bread muffins, bake the muffins in a mini muffin tin. Mini muffins are a great option to pack in plastic bags and send as a treat or snack in school lunches.
Dairy-free: To make your Healthy Banana Muffins dairy-free you'll need to replace the milk and the Greek Yogurt. Use a plant-based milk like almond milk or soy milk in the wet ingredients. Instead of using yogurt you can try mashed avocado or applesauce.
Gluten-free Banana Muffins: Instead of using whole wheat flour, or all-purpose flour you can use oat flour or almond flour in Healthy Banana Muffins. Unlike wheat flour, oat flour and almond flour do not contain gluten. And you can make your own oat flour by grinding old fashioned oats into powder in a food processor. So if you're no gluten diet you can still enjoy this Healthy Banana Muffins recipe.
MORE HEALTHY BREAKFAST RECIPES
HOW TO STORE HEALTHY BANANA PEANUT BUTTER MUFFINS
Serve: Kept covered in a cool, dry place Banana Muffins should stay good for up to two days at room temperature.
Store: You can store muffins in the refrigerator for 2-3 days. Just be sure to let the Banana Muffins cool to room temperature, before putting them in an airtight container.
Freeze: These Healthy Banana Bread Muffins are the perfect meal-prep breakfast. You can easily make a double batch and freeze one after they bake. To freeze whole wheat muffins put them in a freezer-safe container or freezer bag, and separate them with parchment paper, so the muffins don't stick together. Banana Muffins will stay good for up to 4 months. When you're ready to eat them, first let them defrost in the fridge overnight. You can eat the muffins chilled or let them bake in the oven for a few minutes until they are warm.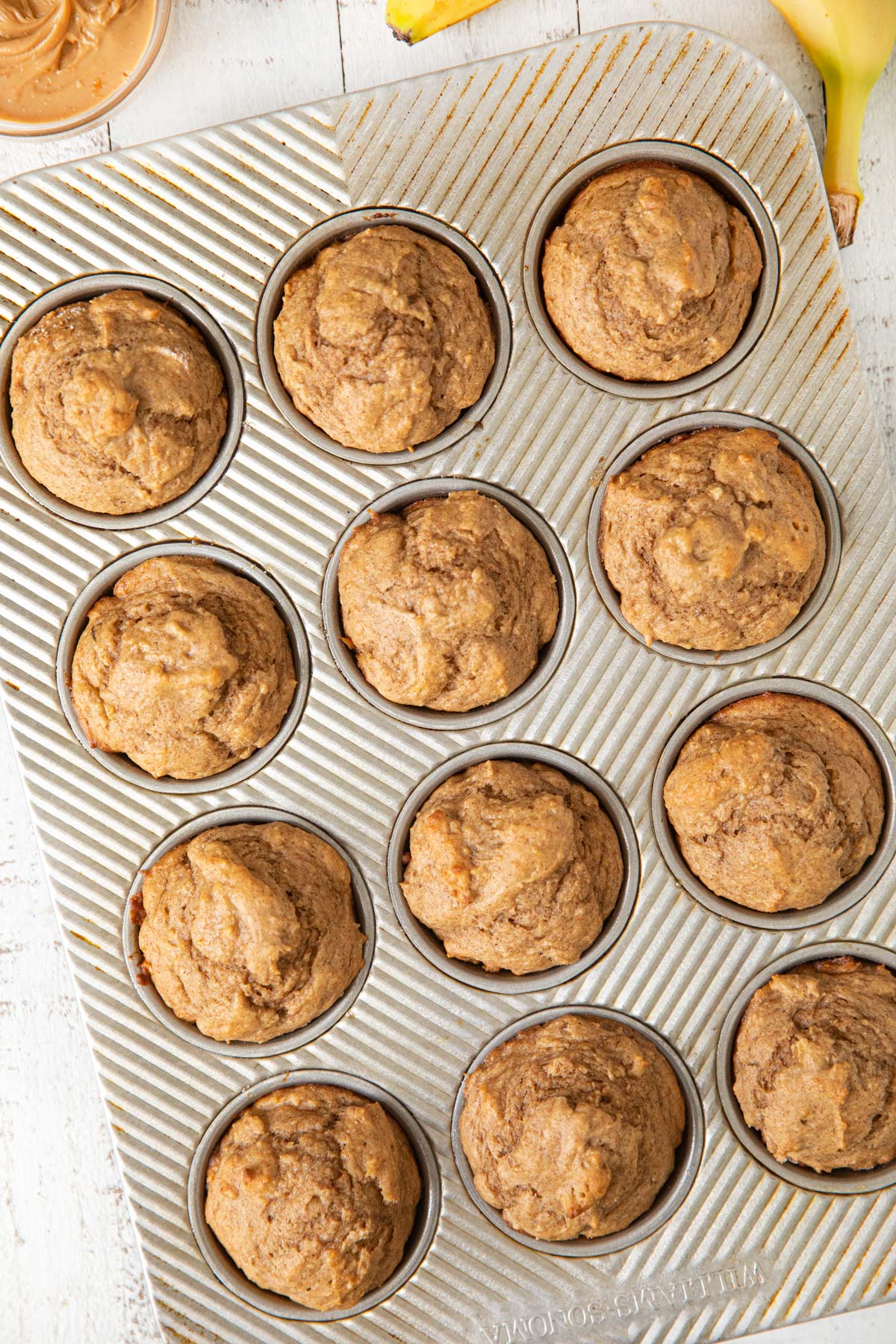 Ingredients
2

large

ripe bananas

, mashed

¼

cup

brown sugar

, packed

1/2

cup

whole milk Plain Greek Yogurt

1

large

egg

1/2

cup

whole milk

1/2

cup

creamy peanut butter

2

teaspoons

vanilla extract

1 ¾

cups

white whole wheat flour

1

teaspoon

ground cinnamon

1

teaspoon

baking soda

1

teaspoon

baking powder

1/4

teaspoon

salt
Instructions
Preheat oven to 425°F degrees. Line a 12-count muffin pan with muffin liners or spray with nonstick spray. Set aside.

In a medium bowl, mix the mashed bananas, brown sugar, yogurt, egg, milk, peanut butter and vanilla together until smooth..

In a large bowl, whisk together the flour, cinnamon, baking soda, baking powder, salt. Pour the wet ingredients into the dry ingredients and stir until just combined. Do not overmix the batter or you will have tough muffins.

Evenly distribute the batter between the muffin cups. (I use an ice cream scoop for easy portioning). Bake for

5 minutes

at 425°F degrees. Keeping the muffins in the oven, reduce the oven temperature to 350°F and continue to bake for another

12 minutes

or until a toothpick inserted in the center comes out clean.
Nutrition
Calories:
180
kcal
|
Carbohydrates:
25
g
|
Protein:
7
g
|
Fat:
7
g
|
Saturated Fat:
1
g
|
Cholesterol:
17
mg
|
Sodium:
205
mg
|
Potassium:
243
mg
|
Fiber:
3
g
|
Sugar:
9
g
|
Vitamin A:
53
IU
|
Vitamin C:
2
mg
|
Calcium:
62
mg
|
Iron:
1
mg