Baked Bang Bang Chicken is a crispy chicken Chinese restaurant favorite served in a delicious spicy homemade sauce, ready in 30 minutes.
We love healthy Chinese recipes like our Skinny Kung Pao Chicken, Skinny Sesame Chicken and Skinny Moo Shu Pork.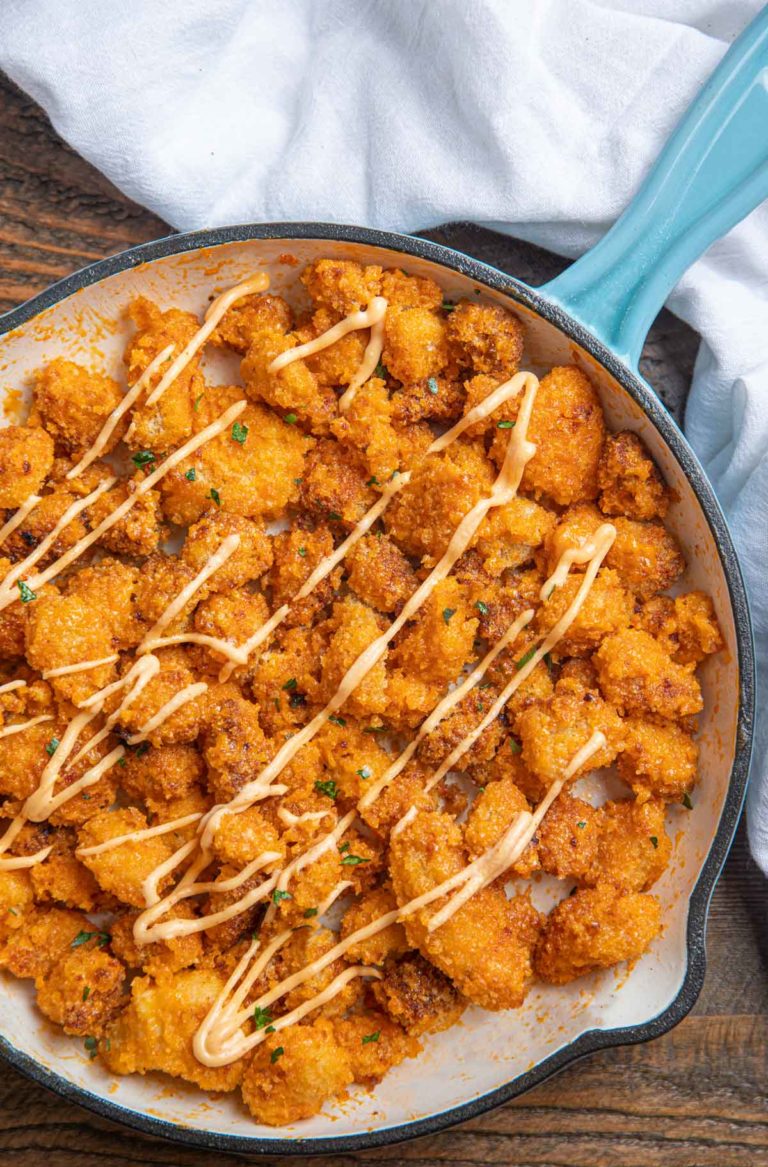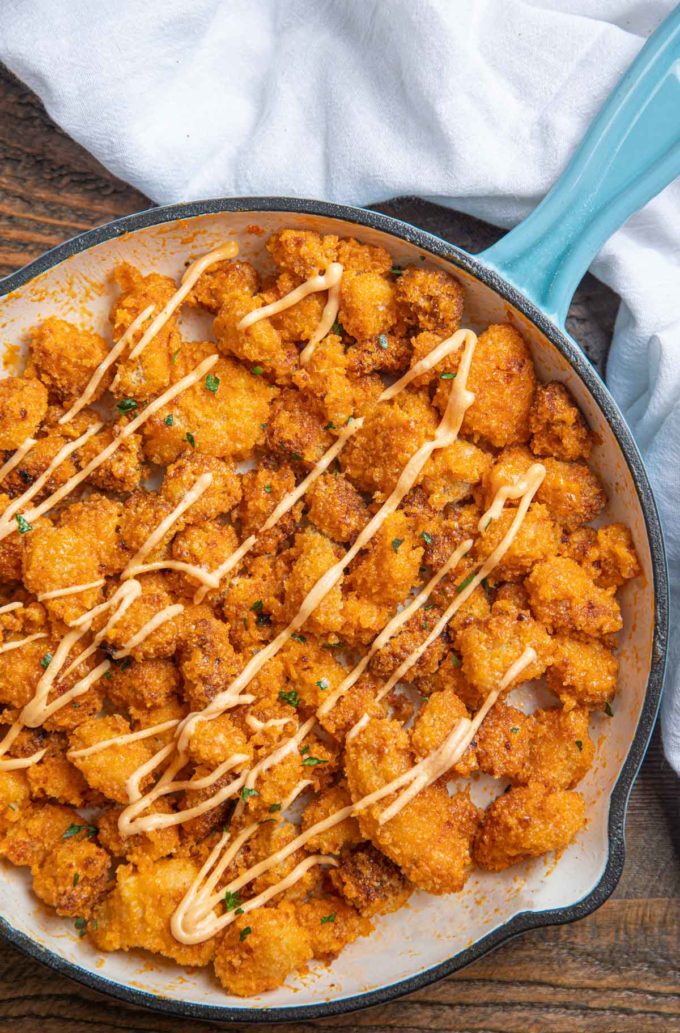 BAKED BANG BANG CHICKEN
A chicken recipe that the whole family will enjoy with a cook time that fits into a busy schedule. This version of Bang Bang Chicken is baked rather than pan fried, making it a healthier option for dinner. The nice thing about this delicious recipe is how easy it is to find sides to go with it, because it compliments so many vegetables and proteins. Also, don't let the breading fool you, Bang Bang Chicken is healthier than fried chicken.
To start, you are going to need four different shallow bowls to put your ingredients in. Mix together the ingredients for the sauce in bowl number one, and then set it aside while you finish making the rest. Whisk the eggs with some salt and pepper in bowl number two, and start drying the chicken with a paper towel. Once they're dry, cut the skinless chicken breasts down into bite sized pieces. Set out your all-purpose flour in bowl number three, and your breadcrumbs, onion powder and garlic powder in your fourth and last bowl.
Next, you take your boneless chicken pieces, cover them in flour and them dip them in the egg mixture. Once the chicken is coated, set it in the breadcrumbs. Make sure to flip it over so that both sides get enough of the breadcrumbs on them, and then put the chicken on a baking sheet. Spray the chicken with vegetable oil and it's ready to go in the oven, and with a 30 minute cooking time you have a chance to whip up a tasty side dish.
WHAT IS BANG BANG SAUCE?
Sriracha, mayonnaise, vinegar and sugar are our key Bang Bang Sauce ingredients. The spicy sauce is tangy, with just a little hint of heat to it. If you aren't a fan of hot sauce, don't worry: this is a mild heat that won't melt your face off. To give it a little extra kick, try adding in some red pepper.
VARIATIONS ON BANG BANG CHICKEN
If you like the sauce, next time you should try it on other kinds of protein, like Bonefish Grill Bang Bang Shrimp. Bang Bang Sauce makes meat more tender due to the vinegar, and compliments the flavors of everything from tofu to chicken thighs. You never know what new recipes you'll come up with by experimenting with Bang Bang Sauce on any variety of dishes.

Create a free account to

Save Recipes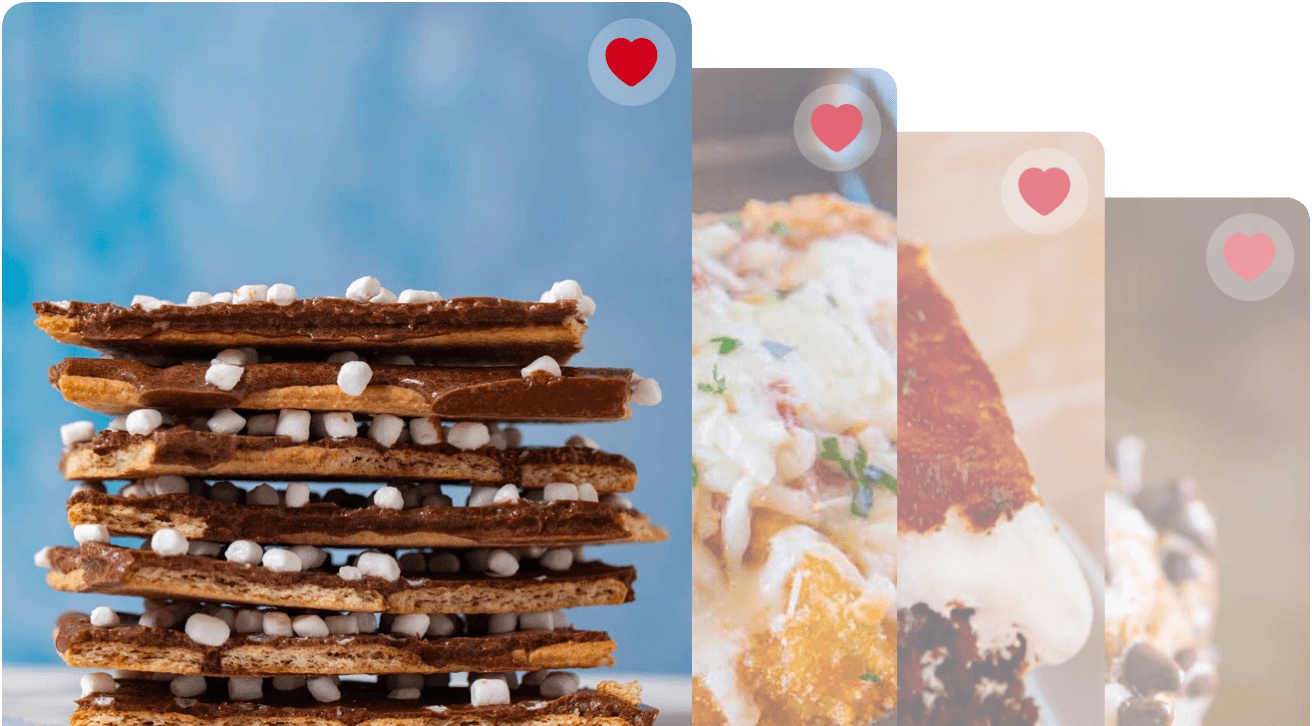 WHY IS IT CALLED "BANG BANG?"
Bang Bang Chicken, or Bon Bon Chicken, is a beloved Chinese dish that is thought to have come from the Qing dynasty, although some chefs claim that it is even older, from the Ming dynasty. The traditional method for making it came about because of the need to butcher chicken quickly enough to justify the cost of labor. Chefs discovered that beating the chicken with a large stick or hammer broke the meat into smaller pieces that didn't need to be cut smaller and could be served easier.
We took few shortcuts with our tenderization process (we couldn't find a hammer). Instead, the vinegar in the sauce keeps the chicken juicy and tender.
SERVE WITH
Peanut Noodles: This is a great way to use that extra peanut butter you have lying around. Peanut sauce is a Thai favorite, and this delicious ramen dish has only five ingredients, so it's easy to make.
Tofu Stir-Fry: Tofu cooked in soy sauce, sesame oil and rice wine, mixed with fresh vegetables that is ready in 20 minutes. You can also try it with Thai peanut sauce.
Crunchy Asian Lime-Peanut Slaw: Crunchy, zesty and healthy, lime-peanut slaw is a great lunch on the go.
Potstickers: You can't go wrong with potstickers, they go with pretty much any dish.
FINISHED TEMPERATURE
Chicken is safe to eat once the internal temperature reaches 165 degrees F (73.9 degrees C), according to the USDA's website. No matter how cooked the chicken looks, you should always test the thickest part with a probe thermometer to make sure it is completely done.
HOW LONG WILL IT KEEP?
Serve: Once you take it off the stove to serve it, don't leave it out of the fridge for longer than two hours.
Store: If you wrap it in an airtight container, Bang Bang Chicken will be good for three days in the fridge.
Freeze: Don't freeze it. Reheating frozen breading never turns out right, so you should definitely enjoy it fresh.
An easy dinner that is filling and fun, Baked Bang Bang chicken is easy to make and fun to eat.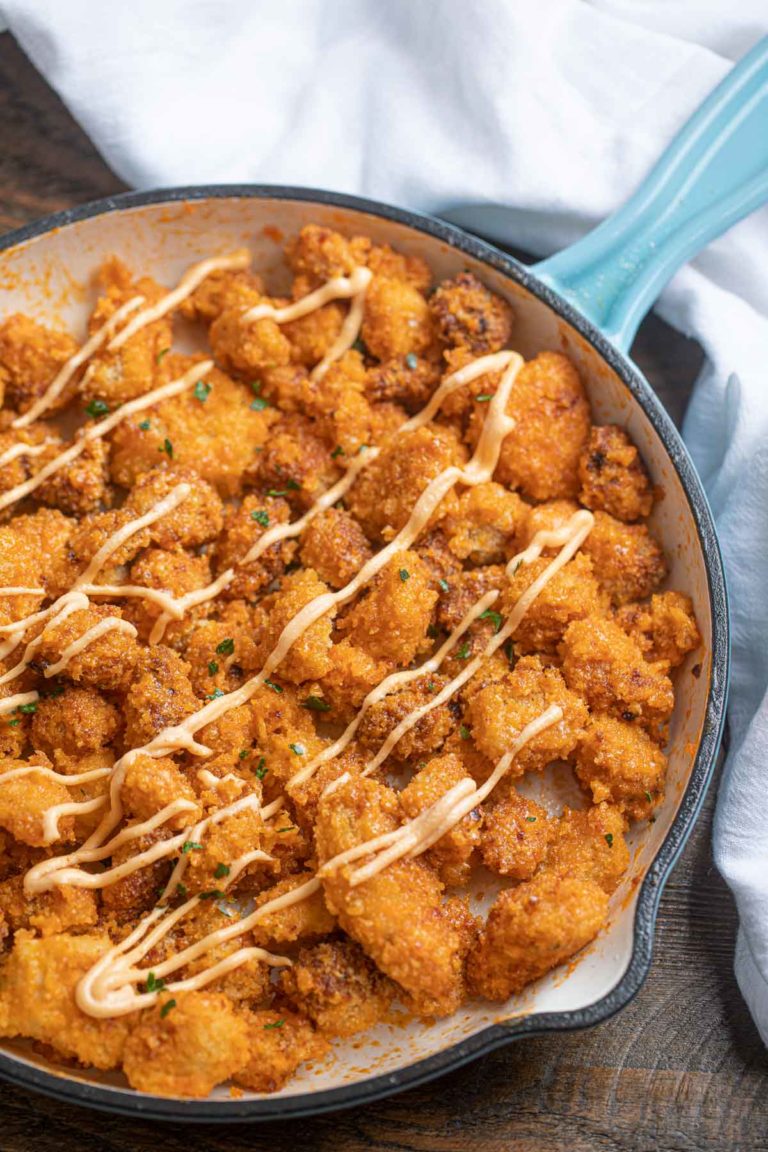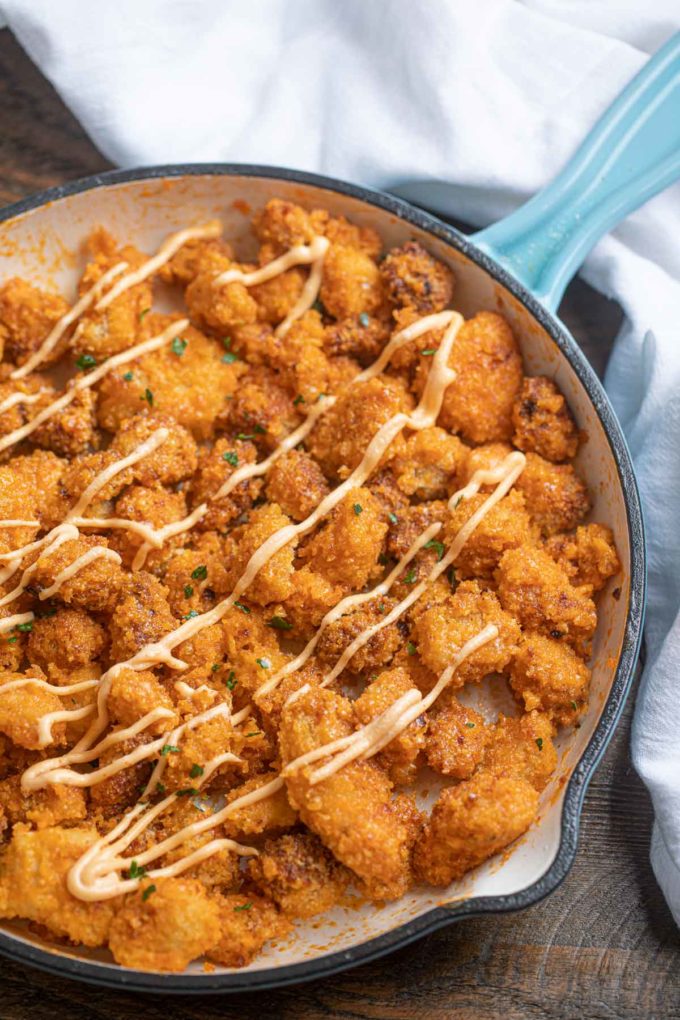 Ingredients
1/2

cup

light mayonnaise

2

tablespoons

Sriracha

1

tablespoon

sugar

1

tablespoon

rice vinegar

2

large

eggs

1/2

teaspoon

kosher salt

1/4

teaspoon

coarse ground black pepper

2

chicken breasts

, boneless skinless

1

cup

flour

2

cups

panko breadcrumbs

1

teaspoon

onion powder

1

teaspoon

garlic powder

Vegetable oil spray
Instructions
Mix the mayonnaise, Sriracha, sugar and vinegar in a small bowl and set aside.

Whisk the eggs, salt and pepper in a shallow bowl.

Cut the chicken breasts into 1" chunks.

Place the flour into a shallow bowl.

Mix the breadcrumbs, onion powder and garlic powder together in a shallow bowl.

Preheat the oven to 375 degrees.

Coat the chicken with the flour, then dredge in the egg mixture, then into the panko mixture and add to a large baking sheet.

Spray with vegetable oil spray for 2 seconds.

Bake for

22-25 minutes

or until golden brown.

While still hot, toss with the sriracha mayonnaise mixture.